Hello Call of Duty Fans, We know you have been eagerly waiting for Call of Duty Mobile to be globally released but it is just taking forever and like you even I am tired of waiting for it. However let me tell you that Call of Duty Mobile is already out in Australia and Canada, You luck guys, we are jealous!
But it looks like we don't have to wait long before the Call of Duty Mobile will come to our devices too. According to recent Intel and a few couple of leaks, Call of Duty Mobile shall be released on 2nd October 2019. The most solid proof being the Call of Duty Mobile Apple Appstore listing, which states that Call of Duty Mobile is Expected to Release on 2nd October 2019.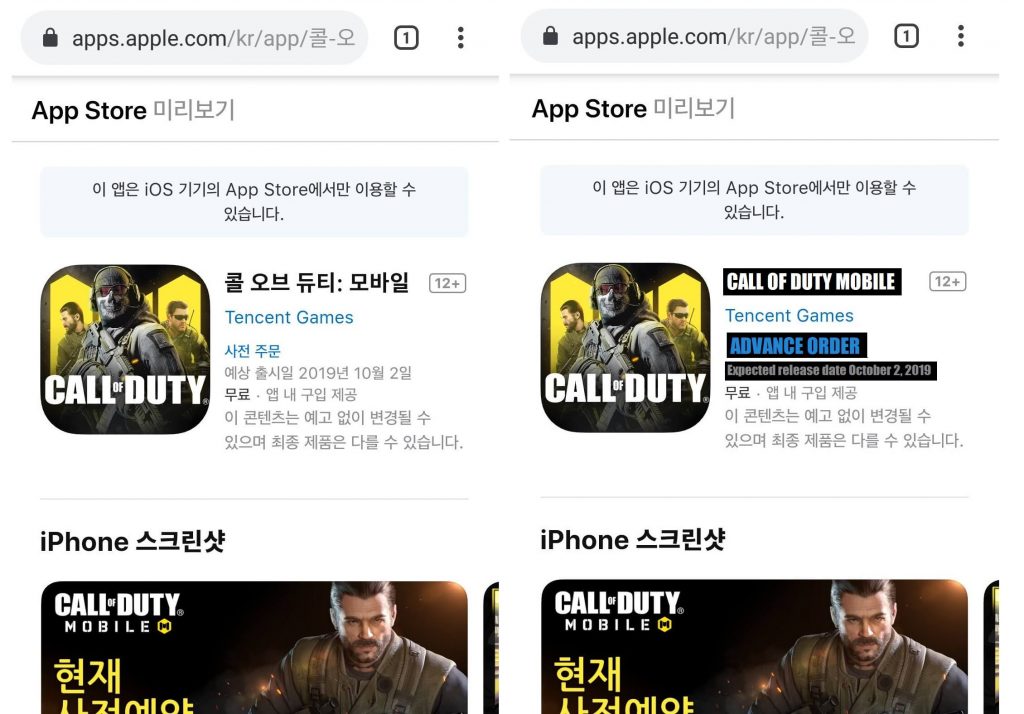 Well in the past it has been noticed that the Expected Release date on the Apple Appstore of an App is right almost every time. Talking of recent case, Apple Appstore listed Pokemon Masters to release on 29th August 2019 months back, and it turned out to be correct.
Thus, there are very high chances that the Korena Version of Call of Duty Mobile will release on 2nd October 2019, and it's obvious that the Korean version will not release all by itself so you can expect the global version of the COD Mobile at the same time. But still, there has been no official statement about the release date of call of duty mobile by Tencent Games or Activision. All we can do for now is wait for some official news.
So how excited are you guys? What will you choose? PUBG Mobile or COD Mobile? Do let us know in the comments section below.