Hello Mobile Gamers, in our earlier post about Extreme Football, we told you about the pre-registration fo the game, but now the wait is over, as 9M Interactive has released its new mobile street soccer game 'Extreme Football'. In this game, two teams each consisting of three players face each other in heart-stopping three-minute rounds. The scoring highest number of goals when the chronometer reaches zero will be the winner. You can download Extreme Football from the link given at the end of this post. Before that have a look of Extreme Football trailer below.
The controls of Extreme Football are well adapted for the touchscreen devices. On the right side of the screen, a virtual movement stick is given and on the right side of the screen, the only button is given by which you can control the ball. By tapping continuously on that button, your character runs even more. By tapping quickly that button you can stop the button and also you can release a shot in a particular direction if you tap and slide towards that direction. Basically, you can do anything with that button.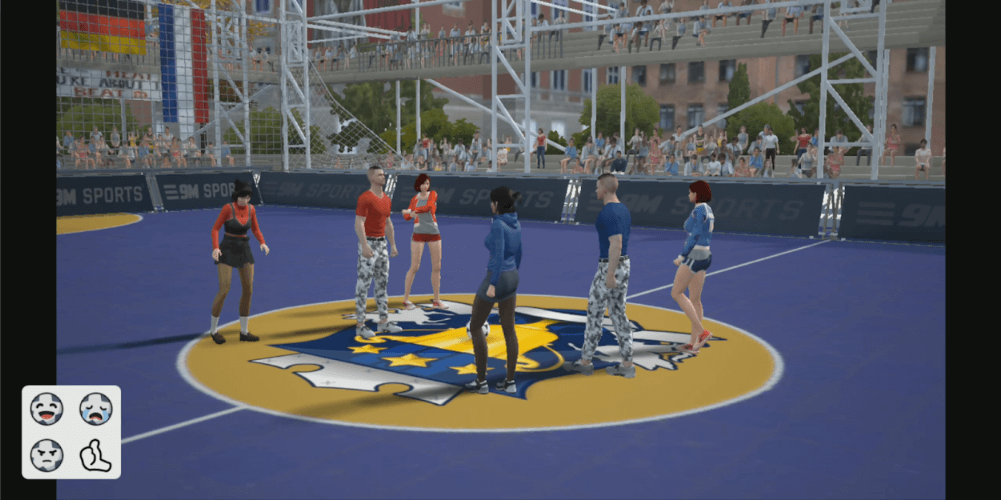 In Extreme Football there are 3 vs 3 rounds but you can control only one player. In simple words, you don't have to change characters at any time, you can simply tap on the button to ask your teammates to hand you the ball. It also offers to you a lot of different players, each of them with their unique features and special skills. Some of them can do Bicycle Kicks, others can do dodge, etc. So if you are ready to play soccer at a new level, download Extreme Football from the link given below on your Android device.
Click here to Download Extreme Football
Stay tuned with Mobile Mode Gaming (MMG) for the latest Mobile Gaming News & Updates!