Hello Mobile Gamers, Banana Kong is back with a bang, an all new game titled Banana Kong Blast which has been developed by FDG Entertainment GmbH & Co.KG. This game is little different from it's older version Banana Kong, as in this game you will hop into your barrel cannon and start your new journey which is beyond the jungle. This game is available on both iOS and Android and you can download it by going to the link given at the end of this article. Have a look of the Banana Kong Blast trailer below.
Banana Kong Blast has colorful 3D graphics which will take you to a joyful world where you can have your delicious bananas and save your other animal friends form bad guys and show them who is the real King of the Jungle. It will provide you a 3D environment which has many hidden secrets and also includes 6 level packs with 48 levels and 38 customizeable items for your Kong's look. The soundtrack of this game is created by Sonic Mania Composer Tee Lopes, which will give you a perfect track to play.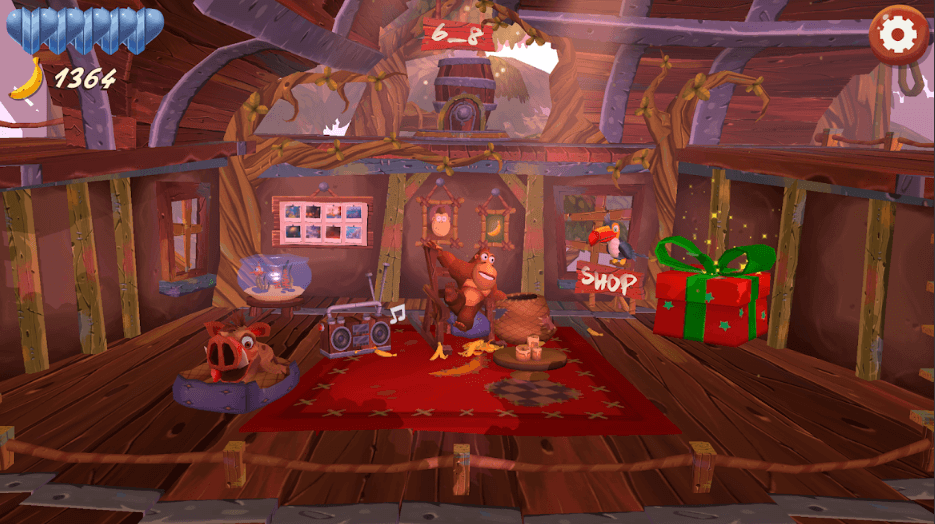 Let's talk about the Gameplay of Banana Kong Blast, this game is all bout firing barrel to barrel and your Kong along it by taping on the screen. In initial stage the game is easy but as you go along it will get quite tough, as some level stays for a series. In this game you have to try & get 3 Stars by avoiding all the enemies which will come in your way and if you hit any of those animals coming in your way, you will loose 1 life out of the 5 you get per round. This game is fun game in you can Swing lianas, ride water slides and do much more interesting things, so what are you waiting for go and download Banana Kong Blast from the link given below.
Click here to Download on Android
Stay tuned with Mobile Mode Gaming (MMG) for the latest Mobile Gaming News & Updates!