Hello Mobile Gamers, love to play board games then here is another new Character Battle Board game titled 'Dice of Legends' which has been developed by allm. This game is available to download for Android devices. Dice of Legends is a strategic battle game with unique champions! You have to structure your own deck with champions and skill cards in order to win your battles. Have a look of the Dice of Legends trailer below.
Dice of Legends has a easy and simple dice control and you have to find enemies weakness to attack on and each start you get will move you to level your rank up, as each players ability will be defined by his rank. It's an simple turn based PvP board game in which you have to choose your best champion and build your own strategies so that you can compete with users all around the world and become a sole legend.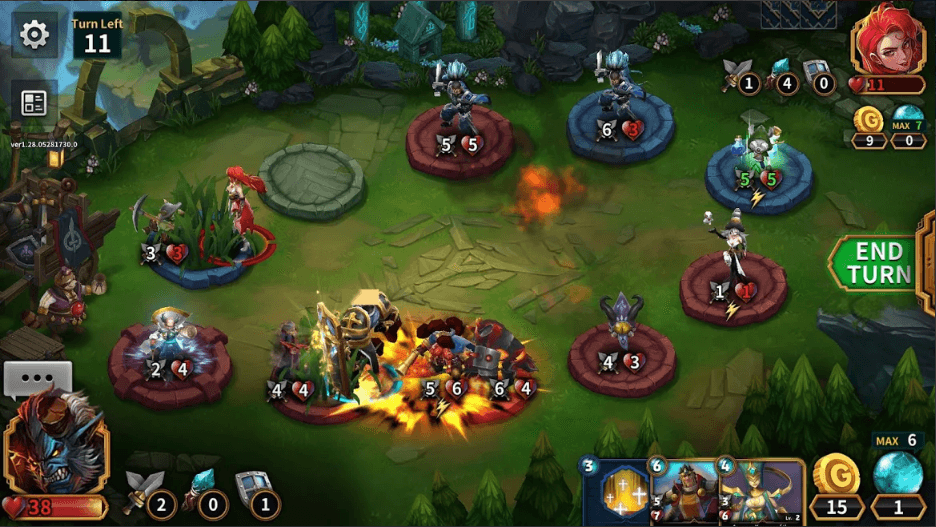 In Dice of Legends you also get to play Ranked Matches in which you earn stars if you get victory which will result in leveling up your rank. You also control the minions, with various skills that only champions own, you need to build your strategic control over minions which can also help you in getting victory. Always remember, in this game ranking defines your abilities and your growth not only depends upon your strategy, it requires minions growth as well. So what are you waiting for go and download Dice of Legends.
Stay tuned with Mobile Mode Gaming (MMG) for the latest Mobile Gaming News & Updates!