Yokai dungeon is pixel art arcade game developed by Neutronized which has given us some of the fun games; is an old classic Japanese style looking game which is best for killing time. It is available both for the android and iOS devices. It could be accessed both online and offline.
Help Tanuki and his friends to fight with Yokai who cut into the lantern festival. Push the blocks like in an old-style game and kill the enemies to move ahead. You can also equip items from the shop. There are boss fights which are not very easy to go through. So, be ready to give them a tough time to escape from them. You can also unlock 20 heroes onto the journey of the Japanese folklore. Collect coins after killing your enemies. Grab them as soon as possible before they vanished. You can use the collected coins to unlock the characters. You are given limited lives so, if you die or lose your life anywhere you have to start from the beginning.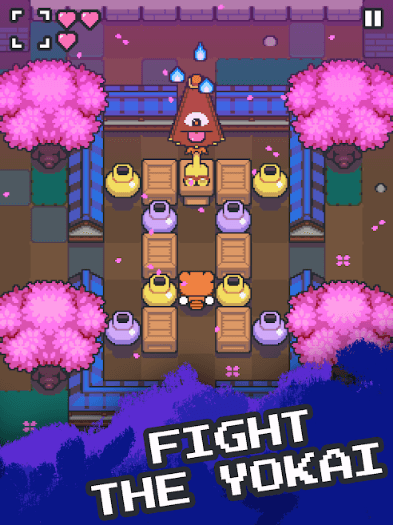 It's pixel art so you cannot go aslant on the graphics but it is good and cute looking make you remember your childhood games. The music is good, level up with the game making it interesting to play. The game scenes look good and interesting with all that Japanese touch, from dress to the falling leaves of the cherry blossom.
The thing that bothers me is the controls. They are not very friendly until you are used to it. In the starting, it's hard to stick to the controls and fight the enemies. But once overcome, it is fun to play with. You can also manage controls according to your preference.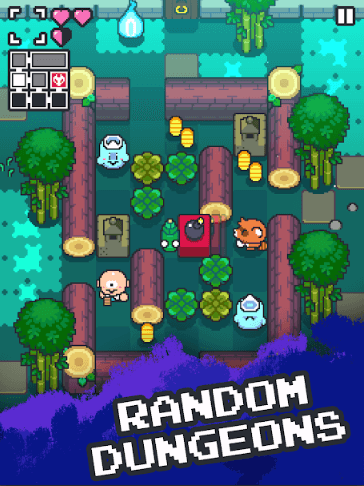 The characters are great and fun to play. If you're a Japanese game lover and enjoy its folklore then you will surely fall with this one. Its fun to see how they fight without any weapons and armory, just smash boxes into your enemy in order to kill them.
Overall the game is good to give it a go. It's interesting and entertaining both. With all the fun levels from land and to water in this bright and colorful game is what makes it worth to be on your mobile. It has unique gameplay with a lively atmosphere. Yokai Dungeon is available to download on both Playstore and Appstore.