Gamevil has released its new Monster Collecting Mobile RPG "Elune" on 23rd July, 2019. In Elune you get to experience the world of multiple dimensions and hunt the monsters. There is a total of 7 dimensions to experience each with the unique enemies and bosses, which takes it to the intense combats. You play as an Elune, who is a hero whose job is to maintain justice and to restore peace and order to the dimension you are traveling through.
In Elune the bosses are broken up into a varied selection of stages where you will be teaming up with the elite Elunes to complete the tricky missions. You won't get bored by using one Elune, as there are more than 200 Elunes in the game, which you can train, enhance, evolve and customize in the way you want. Every Elune comes with his own impressive skills, so it will be fun for you to try the new Elunes.
Elune offers you the summoning system, there are 4 different ways you can about this, which are Premium Summon, Premium ruby Summon, Friendship Summon, and Select Summon. For using the first one you will have to pay the real money, the second one can be done through in-game currency or the real money, rests are completely free. The spending real money system is quite disappointing.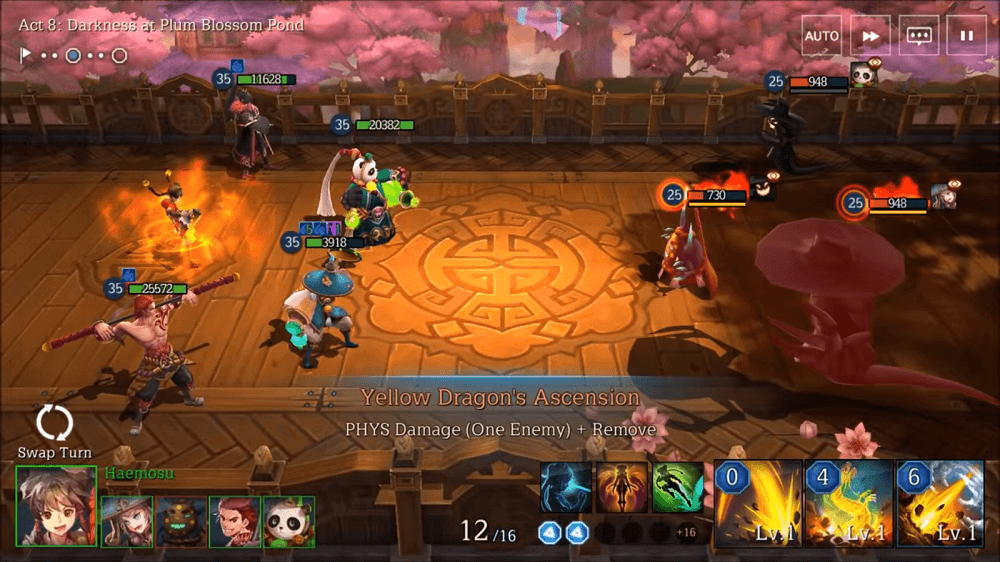 And if we talk about the innovation in the Elune, it is more or less same to the other games of the same genre. You choose the most powerful Elune accordingly and summon it, then throughout the level, then Elune will be playing automatically. The result of the game just decides on how much money you spend. So the problem is nothing is dependant on your skills, everything revolves around the cash you spend for getting a cooler character which is powerful enough to make it to the next level.
You can download the game from Google Play, iOS App Store or TapTap.