Universal Games and Digital Platforms and Funko has officially unveiled their new mobile match-3 puzzle game "Funko Pop! Blitz". This game has a lot of characters from universal franchise such as Back to Future, Jurassic World, Fantastic Plastik, Shrek, How to train Your Dragon, General Mills, Universal Monsters, and much more. This game can set an another example of Universal's Aggressive Push into mobile games.
In Funko Pop! Blitz players can win a round of 60 seconds by matching three characters by which they can score points and to level up can complete quests. Every character in the game will come to life with a range of unique emotions and animations. Players can collect iconic Pop!s and can activate their Supers which are 3D character animations that celebrate fan-favourite moments from TV shows, Movies and commercials, these supers will help in clearing more Pop!s.
Executive Vice President of Games and Digital Platforms, Mr. Chris Heatherly said "Funko stands for everything pop culture and seemed to be the perfect way to bring together all of our iconic entertainment franchises, as well as others fans love, into one game". Funko Pop! Blitz also has Blitz Mode in which the players can find a Blitz Meter at the bottom of screen, which continuously fill up as the player plays the game, and once full, one of the five Pop! characters will get disappeared on the board temporarily, which allows the player to make more matches and score bonus points.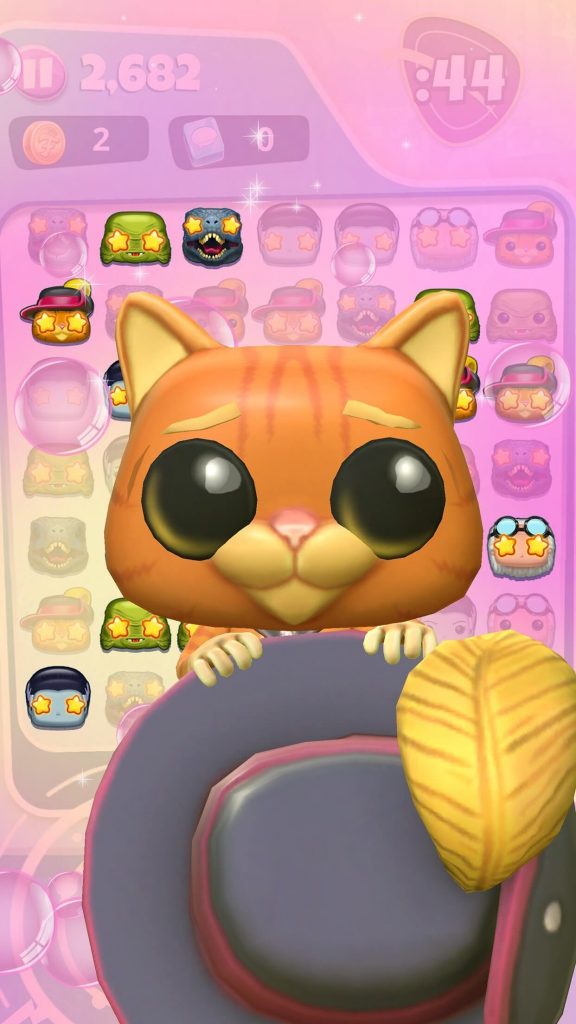 CEO of Funko, Mr. Brian Mariotti said in a statement "Fans will soon be able to engage with iconic characters in this immersive, fast-paced mobile gaming experience." Funko Pop! Blitz is going to be a super fun game with all the your favourite characters in the game, and will be soon available to download on both Android & iOS.
Stay tuned with Mobile Mode Gaming for the latest Mobile Gaming News & Updates!