Foursaken Media has released its new game "Block Fortress: Empires" which is a 3D strategy and action based game, and looks similar to the other games of the same genre such as Minecraft. This game can be defined in four words as: Build, Defend Attack, Destroy. This game includes a lot of challenges, in which you have to build an unwavering tower and to attack and destroy the enemy's towers.
When you start playing the game you have to choose a character, which you can customize using the items from the extensive list of body parts, colors, and accessories. Then you explore a universe made out of block which is known as Blockverse. Then you have to choose a planet and there are different environments to choose from: Tropical, Frozen, Volcanic, Radioactive, Desolate, or Earth-like; to set up your future base of operations. To set up your base of operation or home you can use more than 200 unique blocks, which includes walls, zip lines, teleporters, statutes and more. To defend you home you can use the variety of powerful defenses such as Turrets. Robotic Soldiers, and elaborated traps.
But defending you tower is not the only thing you are supposed to do, you have to attack enemy's tower as well using a huge arsenal of sci-fi weapons and special items, and as soon as you get the different weapons and equipments, deploy them to defend yourself from the enemies. But that is not end of the game features, you can even invite your friends and team with them to create your own unique empire.
You will forget other Strategy Games after giving it a try!

Mobile Mode Gaming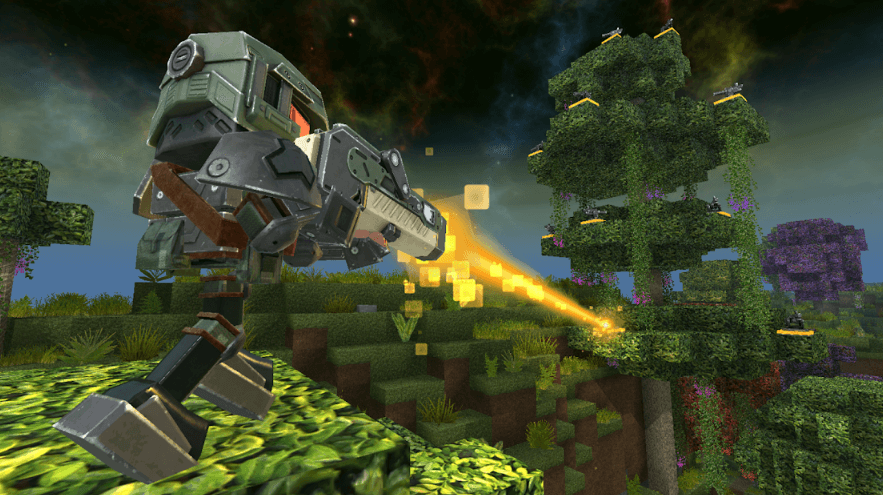 Click here to Download Block Fortress: Empires
Block Fortress: Empires is a super fun game with strong strategic components, lot of features, an attractive gameplay, in which you can experience a futuristic block world with realistic lighting and detailed graphics.