Pokémon GO was released by Niantic in July 2016 and the same developer in association with WB developed another game from the same genre named "Harry Potter: Wizards Unite" and released it in June 2019. This new game managed to create a stir up as it got more than four lakh downloads within 24 hours and also topped the Apple Store US charts. Wizards Unite is also based on the same AR concept as the Pokémon GO but it also presents the Harry Potter's magical and muggle world elements in the game. When a player starts to play the game he feels both of the games quite similar, and feels the Harry Potter games as the skinned version of Pokémon GO. But it is not the reality, below the comparison between these two games have been done:
The Idea and Storyline
The Harry Potter: Wizards Unite is same as the Pokémon GO with the different Storyline. In Pokémon GO the players were supposed to collect the Pokemons which were scattered around the real world. In Harry Potter: Wizards Unite, players will be hunting 'Foundables' such as people, creatures, memories, etc. which have escaped from the to the muggle world from the wizarding world.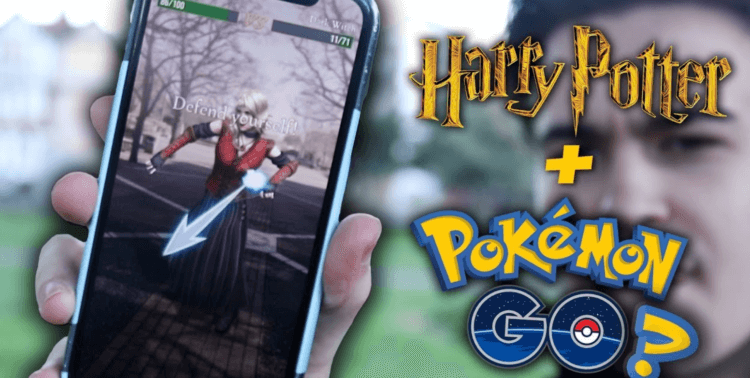 In Game Features
In Pokémon GO there is an option called Gym which allows the players to team up to play the game, in Harry Potter: Wizards Unite this feature has been renamed as Fortress which also does the same thing. This feature is the synonyms to what Gym stands for in Pokémon GO. In Pokémon GO there were Pokedex, which used to keep track of all the foundables collected by the players and in Wizards Unite this feature has been replaced by Registry. Inns in the Wizards Unite has been derived from the Pokestops and Porkeys are also similar to Eggs Pokémon GO.
Storyline, Dialogues and More
Harry Potter: Wizards Unite has several objectives to complete with the well-established storyline and clear plot in the game. This game also allows the players to choose a profession and accordingly allows to unlock the abilities.
Harry Potter: Wizards Unite has been made available to play in over 140 Countries for both Android and iOS devices.
Also Read: Everything You Need To Know About 'Pokémon Masters' Game!
Stay tuned with Mobile Mode Gaming for the latest Mobile Gaming News & Updates!