Heroes of the Storm offers three different in-game currencies. Much like many other MOBAs in the genre, there are also different ways to get them.
Of course, I would personally want to have as many gems as possible, so I often pay for them with real money.
For those who do not want to pay a huge amount of money to get gems, here are some of the best ways to earn some Gold, Gems, and Shards quickly:
Getting Gold, Gems, And Shards In Heroes Of The Storm
Level Up Your Account In Heroes Of The Storm
Do The Daily Quests In Heroes Of The Storm
Play A Particular Heroes Of The Storm Hero
Win More Games In Heroes Of The Storm
Get More Bonus Gold
Reach Account Milestones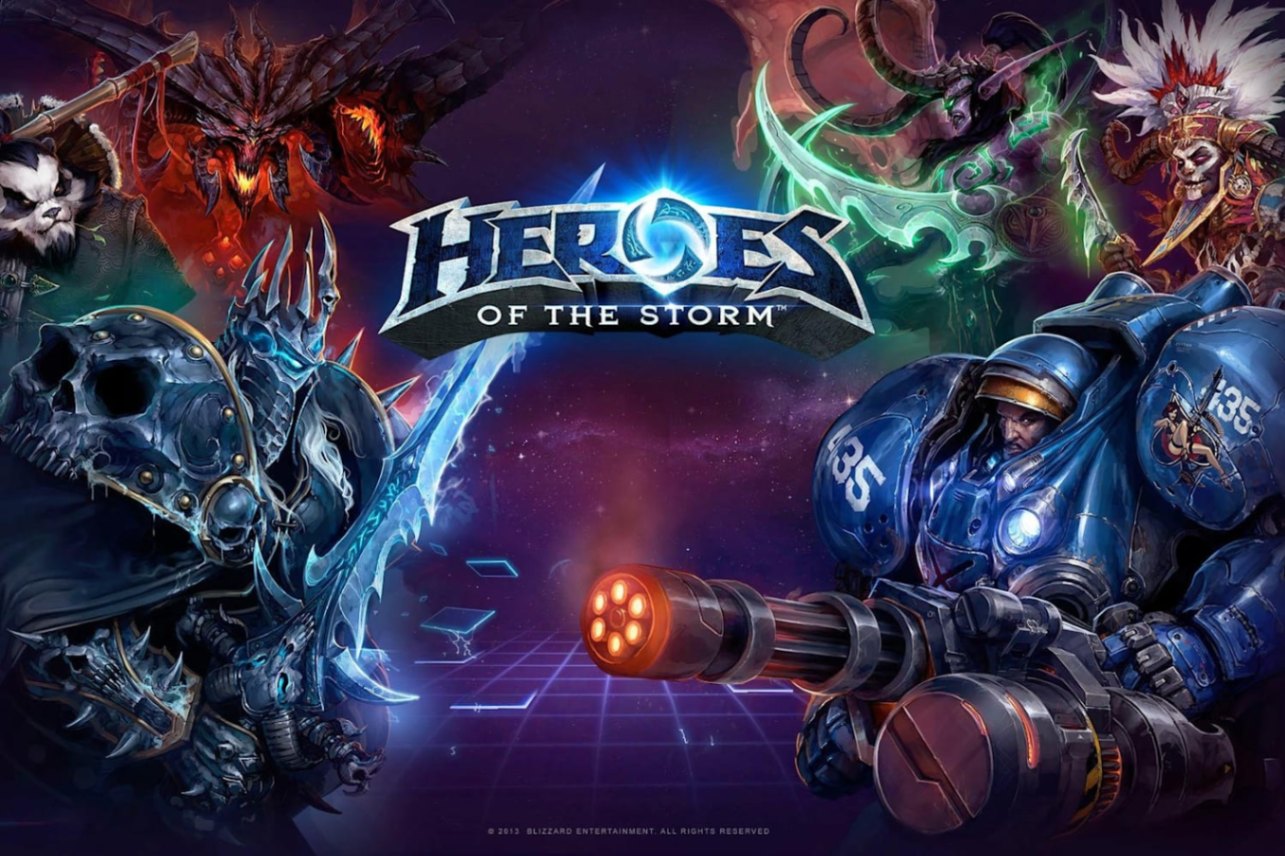 Getting Gold, Gems, And Shards In Heroes Of The Storm
Gold, Gems, and Shards are three currencies that are used within the game. Gold and Gems are often used to purchase heroes and their skins. Gems are the premium currency that opens up a lot of options for players, especially when it comes to skins.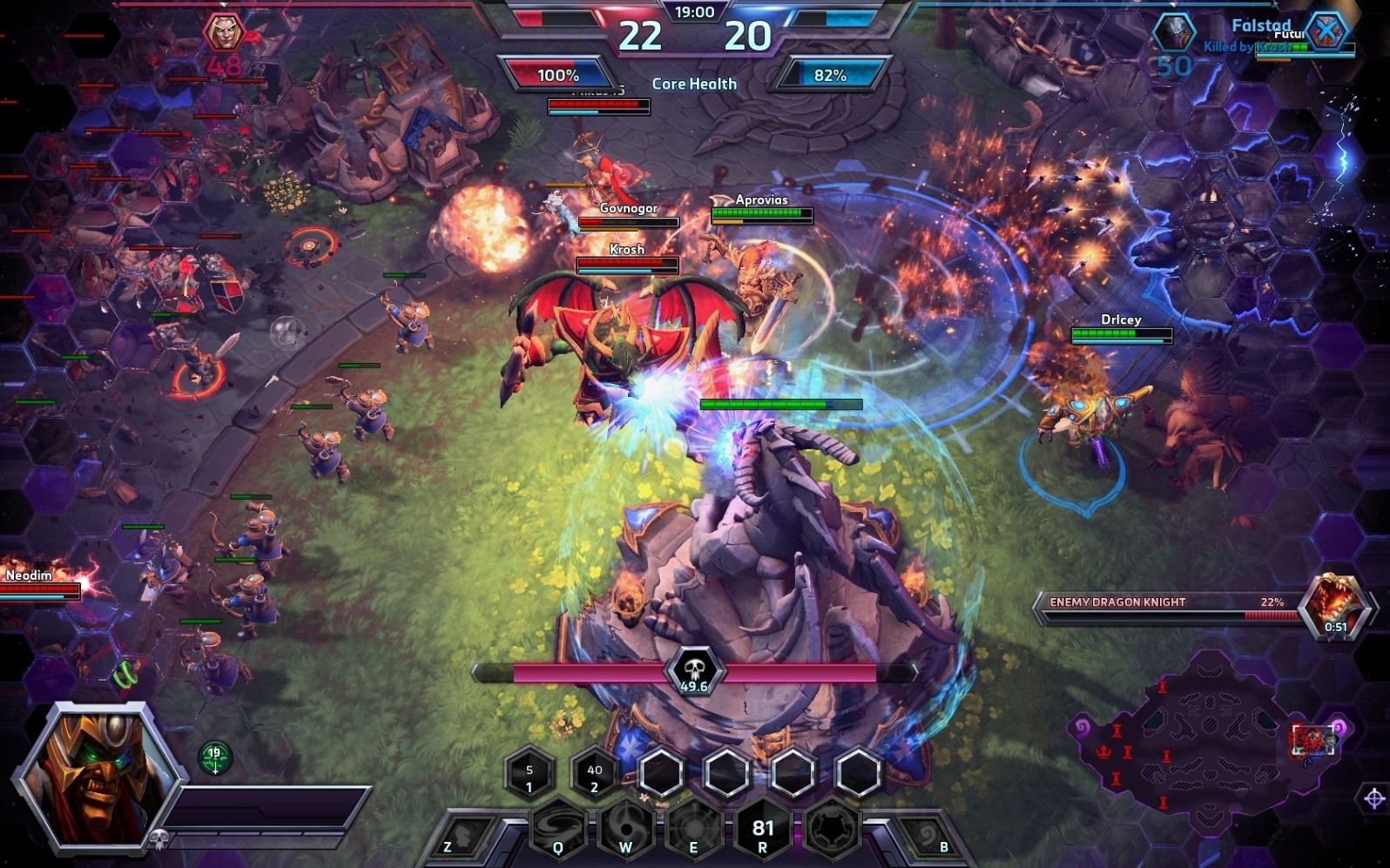 Shards, on the other hand, are a rare kind of currency. I would have to invest in a lot of gold to convert them to shards and get skins out of them for free.
Here are some tips that I want to share to help you earn more Gold in the game and get free Gems along the way.
Play The Tutorial In Heroes Of The Storm
The best possible way to earn a lot of Gold in Heroes of the Storm is by playing and finishing the tutorial. The tutorial is the best way to learn more about the game, including the fundamentals. It also provides you some of the goals in the game.
Finishing the tutorial will not only give me a good amount of Gold, but the game gives out free heroes as well. This helps me save Gold to start buying new heroes. Doing the tutorial is a win-win situation, especially for new players who want to learn more about the game.
Level Up Your Account In Heroes Of The Storm
Now that you have finished the tutorial, it is time to play the game. The more you play the game, the more you gain experience. With enough experience, your account will level up.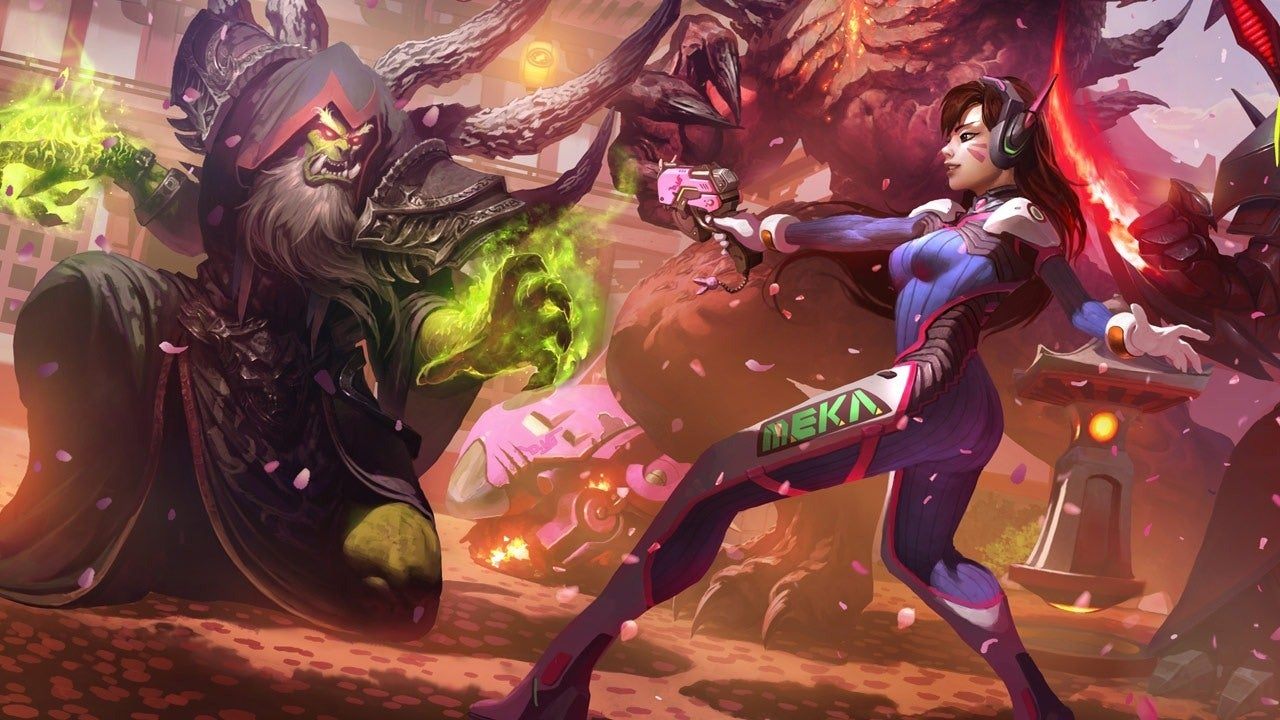 When you reach a certain level, the game will reward you with a hefty amount of Gold. I gained around 14,000 gold when I reached level 40. However, getting to level 40 is no easy feat.
You will have to play hundreds of games to get to this level. My best advice when doing this is to enjoy the game. You won't notice how long it takes to level up if you are having fun.
Level Up All Heroes In Heroes Of The Storm
Another way to get even more Gold in the game is to play different heroes. Every time you play a certain hero, you earn a few experience points. Reaching a certain level of experience points for that specific hero will level up the hero.
Make sure to level up all heroes to level 5, and you will get 500 Gold for each hero. Again, this is not an easy feat as it will take a lot of time. I would recommend that you start with the heroes you like to play and then branch out later.
There are nearly a hundred heroes in Heroes of the Storm, so you have your work cut out for you. Nevertheless, it is quite an accomplishment to play the game with different heroes and master them to level 5.
Do The Daily Quests In Heroes Of The Storm
Daily quests are my often go-to options for earning more Gold in Heroes of the Storm. While they do pop out at random times, they reward me with a good amount of Gold. I sometimes get around 800 Gold upon completing a simple daily quest.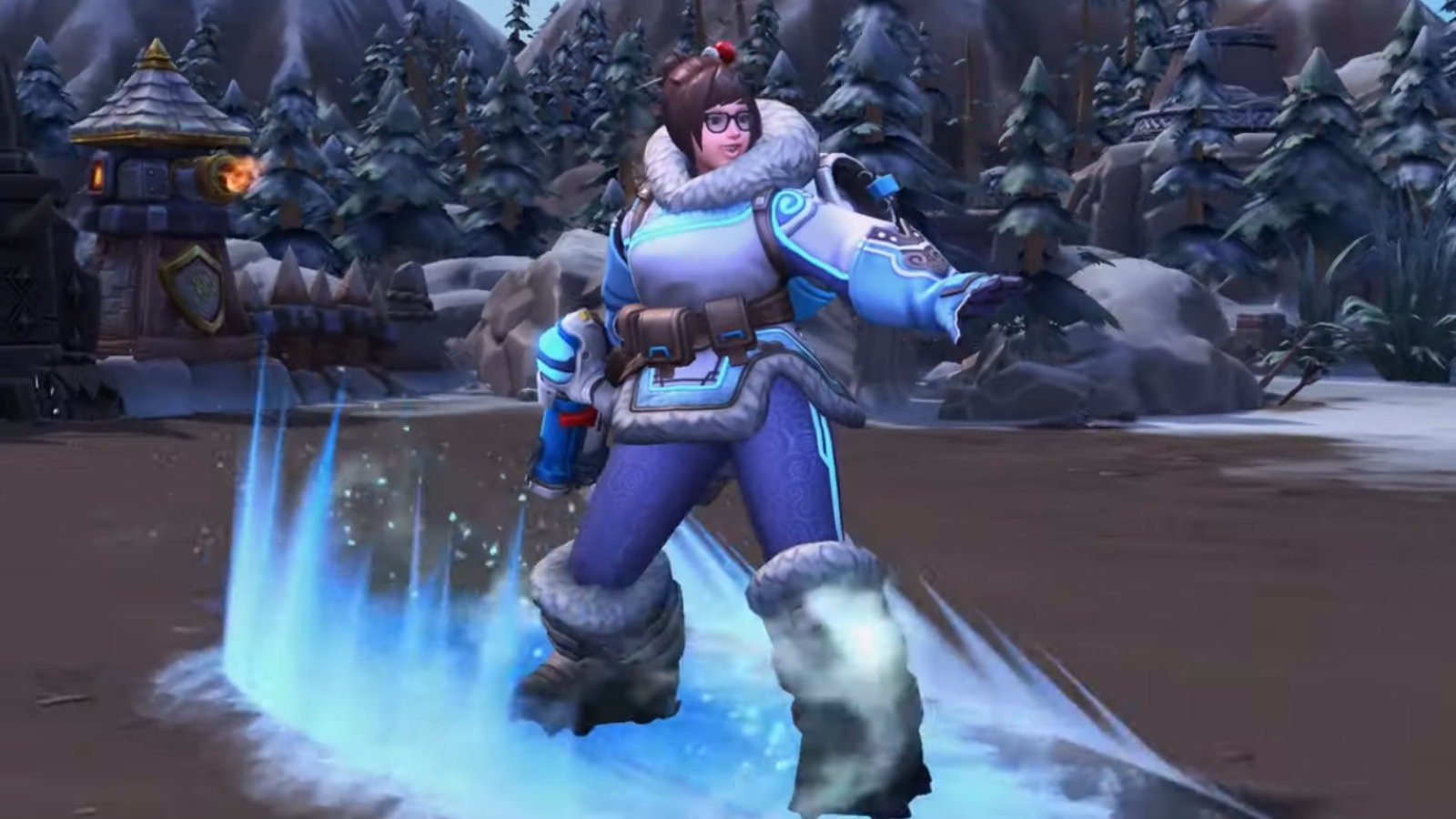 Most daily quests revolve around playing the game a couple of times. Playing two games will give around 600 Gold. Playing up to 8 games will get me around 800 Gold.
Finish Other Quests In Heroes Of The Storm
I highly recommend that you play more games as there are also other quests that you need to finish. These will unlock even more quests for you to do to help you earn more Gold.
Some of them will require you to destroy the enemy base. Other quests will need you to play different game modes.
Play A Particular Heroes Of The Storm Hero
One of the best daily quests that will reward you with the biggest amount of Gold is by playing a particular hero. The game will recommend to you a certain hero that you need to play and win. After playing the hero, you will be rewarded with up to 800 Gold.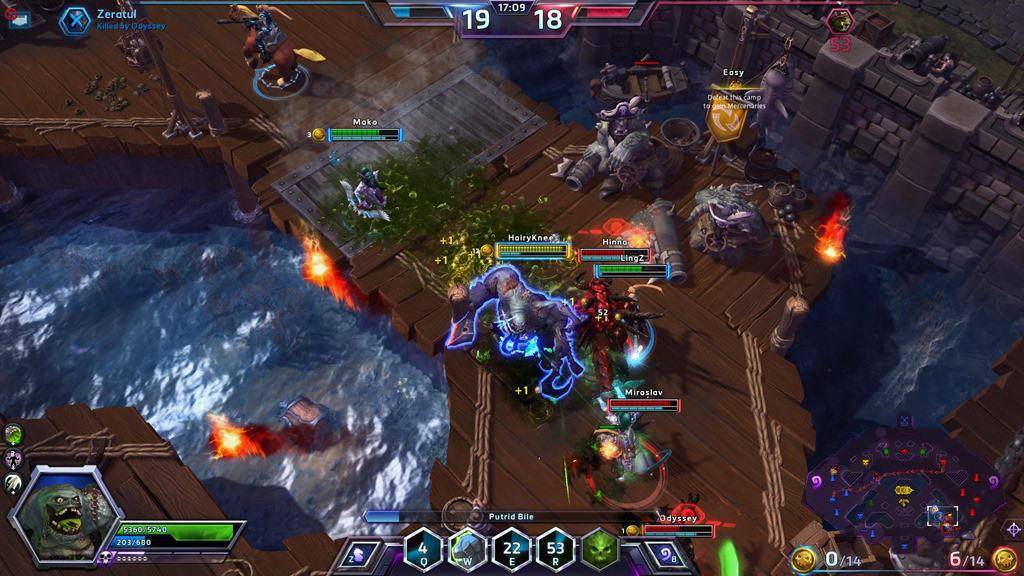 This is highly advised, especially for those who are new to the game. This quest will help you learn more about the hero, even if it is not your favorite hero. At the very least, you would know their skills and formulate a plan on how to play against or with it later on.
Buy A Stimpack In Heroes Of The Storm
Of course, the best possible way to earn more Gold is by buying a Stimpack. Stimpacks can be purchased at the in-game store through the use of Gems. Buying Stimpacks will multiply the Gold that you earn after each match by up to 150%.
However, this does not apply to all Gold income that you earn. Gold rewards from quests and other events will not be multiplied when you use the Stimpack.
Win More Games In Heroes Of The Storm
Heroes of the Storm has a lot of game modes that players can choose from. Playing these game modes will help you earn more Gold. However, the draft mode will net you even more, Gold when you win a game.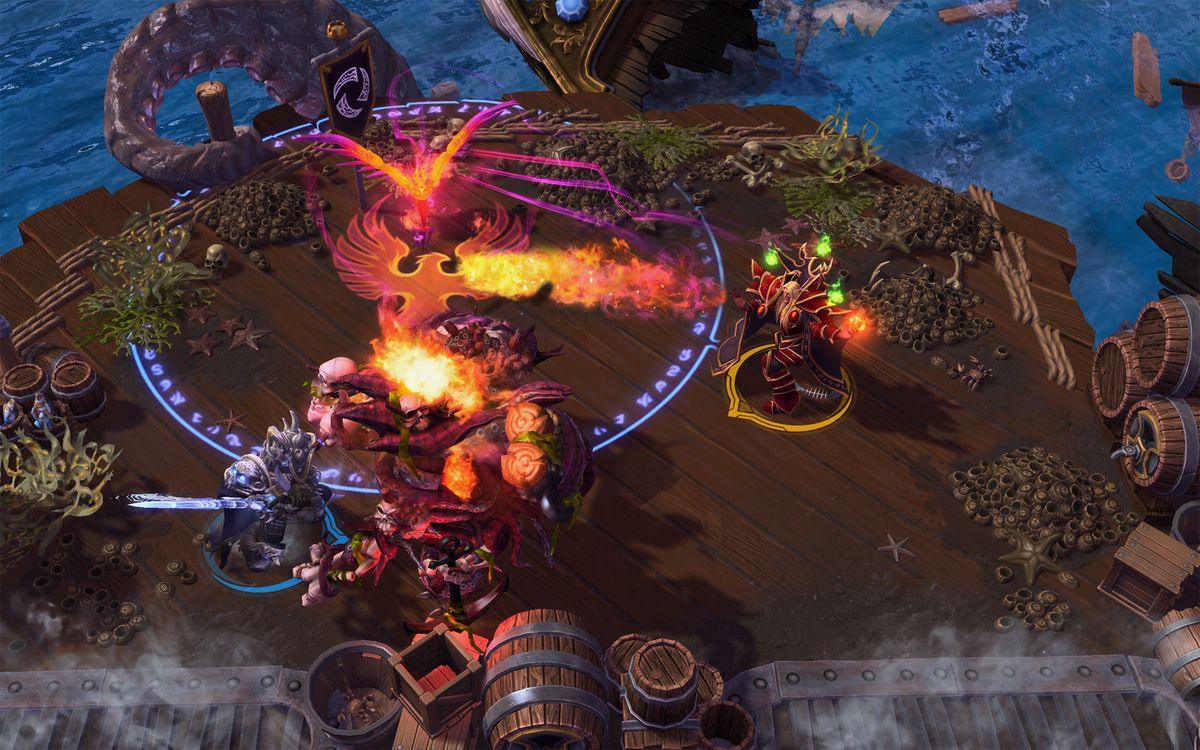 Want to know a secret? Win your first game of the day, and you will get a surprise reward. Make sure to win more games as it helps you earn around 20 Gold, while playing with AI only gives you around half the amount.
Play In Groups
What I like about Heroes of the Storm is that it is a team-based game. Often, I would have a lot of fun when I'm playing together with my friends.
The game even has a feature that will help you play with others through the Search Party feature.
Get More Bonus Gold
Playing in a group sets off a bonus that rewards you with more experience and Gold after winning each game. The bonus exponentially increases when you have more members in your party. You also get 100 percent more experience and Gold when your team of five plays Team League.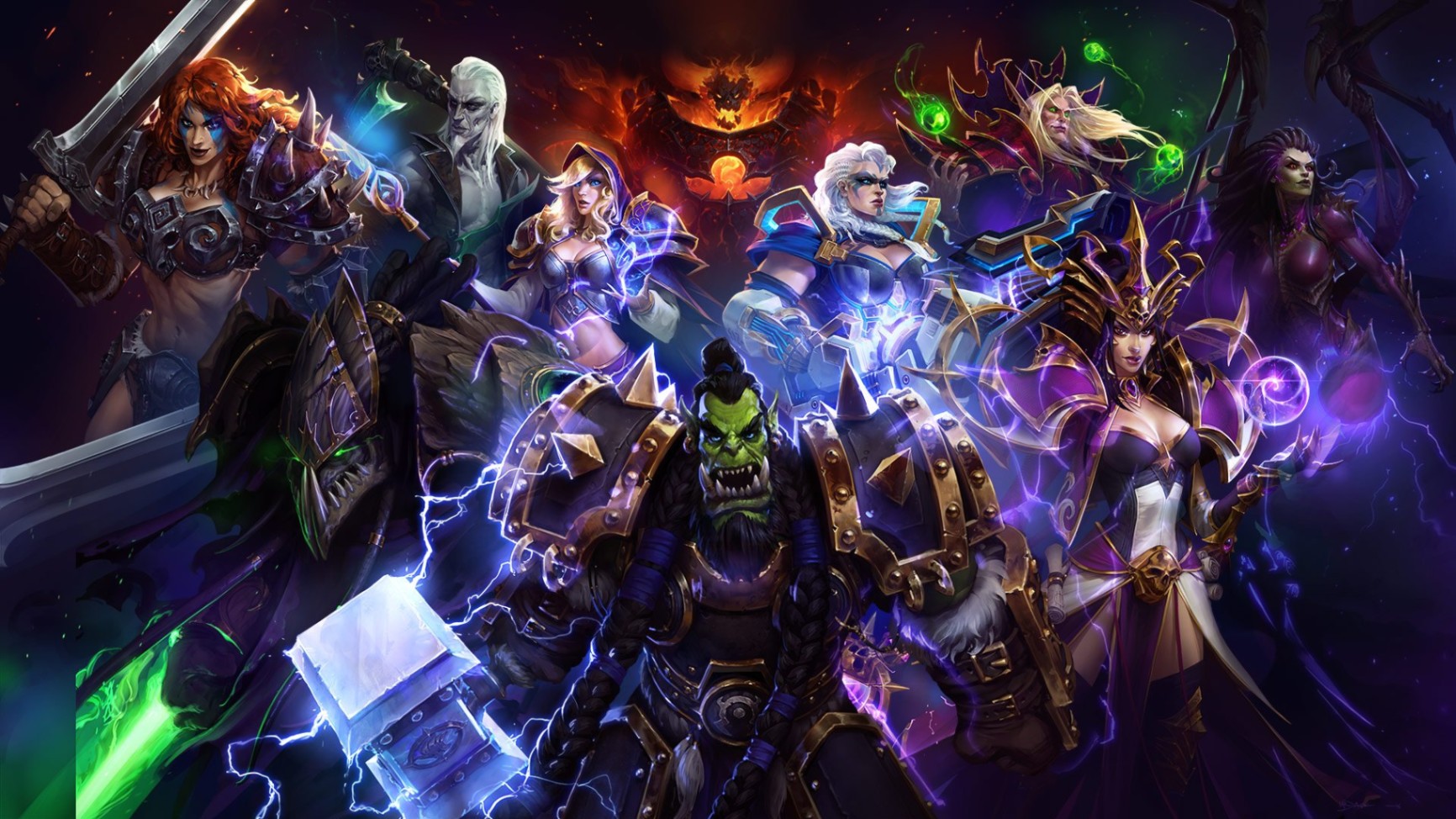 Go ahead and invite your friends over to play some Draft games. With your first win of the day alongside many other instances of getting Gold, you should be able to reach around five thousand Gold in no time.
Convert To Shards
Shards are pretty rare in Heroes of the Storm. Players commonly use them to get collectible items and loot boxes.
In the past, loot boxes were only available through Gems, but that was changed, and players can now purchase loot boxes through the use of Shards.
If you already have plenty of Gold, you can convert your Gold to Shards. 100 Shards cost around 2,000 Gold, while 500 Shards can be purchased with 10,000 Gold. Make sure to convert them accordingly so you won't be wasting all of your Gold.
Reach Account Milestones
Gems are the premium in-game currency that is bought using real money. Gems are used to buy new heroes, skins, the aforementioned Stimpacks, and themed bundles.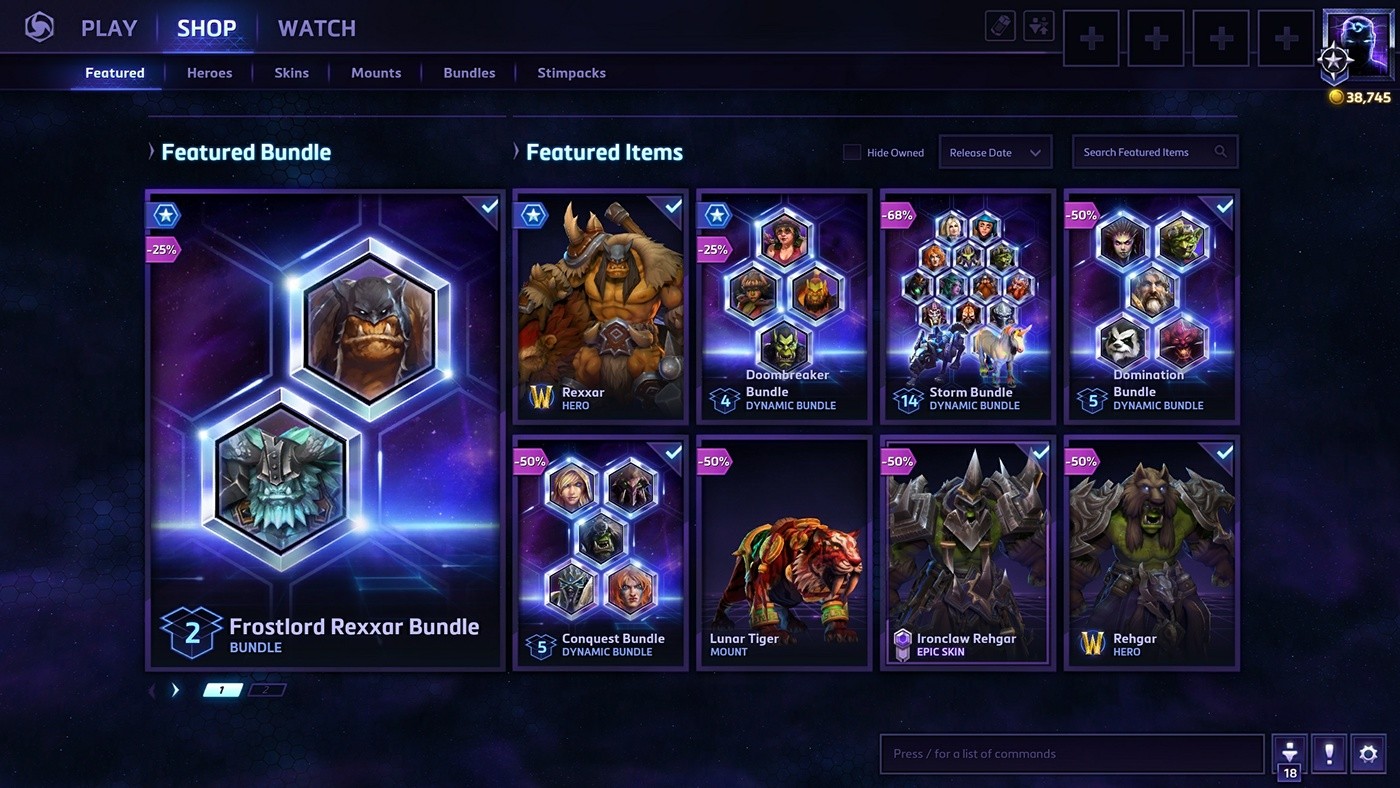 While many players are apprehensive about spending real cash, I recently discovered that there is one way to get free Gems in this game.
Play a lot of games and make sure that you level up. Every 25 player level, I get to receive around 150 Gems. This might not be enough to purchase some of the best skins in the game, but I can always save them for promos and sales.
Use Real Money In Heroes Of The Storm
Many might find this very controversial. I like spending money on a game that I love, so I use Gems to purchase new heroes, especially when they come out. There is nothing wrong with spending real money to get Gems.
Not only do I support the game and its ecosystem, but I also get to play new heroes who are by far some of the most unique and compelling characters being added to the game. Go ahead and feel free to purchase Gems.
Conclusion
Heroes of the Storm is an action-packed MOBA that brings its unique blend of characters and game modes. Blizzard has continuously provided balance patches and introduced more heroes in the game. Make sure you have enough Gold so you can purchase these new and upcoming heroes.