Pearl Abyss is a Korean Game Development Company that was setup in 2010. They are a big brand in PC Gaming Industry. Recently they stepped up into the Mobile Gaming Community with their first game- Black Desert Mobile. It got over a million downloads at the first day of its release on Google Play Store. The game takes you to a mythical world where you discover various mysteries and secrets hidden all around. Although this game is easy to learn, but there is a lot to learn. We compiled some of the basic tips and tricks that will help you to jump-start your adventure. Make sure to go through every detail to get the most out of it.
Choosing Character Class is Vital
It will be among the initial choices that you've to make in Black Desert Mobile. There are basically 5 classes in the beginning, but more classes probably unlock in the latter stages. Developers have balanced each class equally but some might give you an upper hand in some situations. You should choose the class that suits best with your taste and obviously, the playing style. Each class is designed to function in a particular area. Don't worry, you can create 3 characters per account of your Black Desert Mobile. Try to make sure that you read about all the details about that class before opting for it particularly.
Completing Quests is a Priority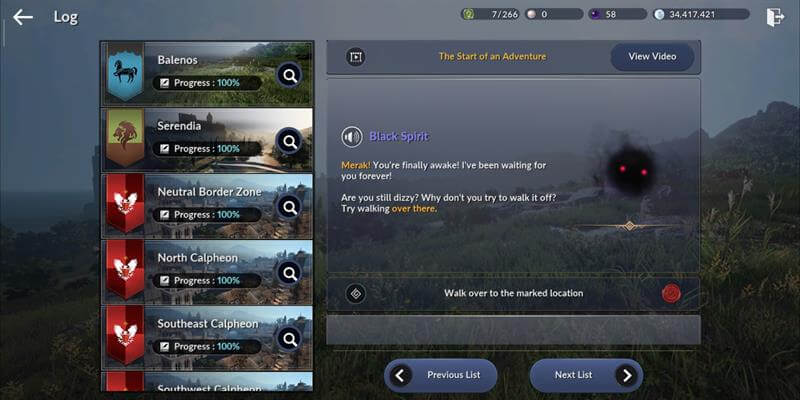 If you have played RPG with a specific storyline, you'll understand that Black Desert Mobile immerses you into its vast background through those interactive quests within the game. You have to tap the button on the right corner of your screen and your character will automatically proceed towards the location where you will progress into that particular quest. Accomplishing these quests will help you to earn Exp as well as the CP for your hero. It also rewards you with resources and other gears to enhance the hero's ability. Additional features in the game also unlocks side by side. Some Boss Missions might be tricky, but look for the red mark that shows you the area where the boss will hit. Try to be fast and dodge those incoming attacks.
Visit your Camp Regularly
It is like a base that you'll unlock in the beginning. The Camp will be your host for wide variety of in-game features that will keep you occupied. You can also store some of the gears in this safe house instead of disposing them off. Mostly, your camp can be made stronger by building different structures around the area. Many a times, that material that you require for building could be easily obtained from mining, lodging and other activities around the global map. You'll also require workers and other people along with adequate resources to build. The most important building of your camp is the Refinery. It will generate black stones for your gear. Make sure to keep everything in working condition.
Don't Miss and Upgrade Opportunities 
Black Desert Mobile have a simple mechanism for upgrading your characters and other features. The characters CP can be enhanced with its skills and gears. Finding any new gear will automatically give you an option to equip it, no matter you are traveling or in the middle of a battle. Further, each piece of gear can be upgraded with the help of Black Stones. To upgrade, go to menu and tap the Black Spirit option. Along with each upgrade, a success rate for each stone used will also be mentioned. You can also upgrade your Dark Companion with the help of Dark spirits and increase its experience and eventually level up. On completion of certain levels, inscribes would be unlocked that can be used to further enhance the specific skill.
Joining a Guild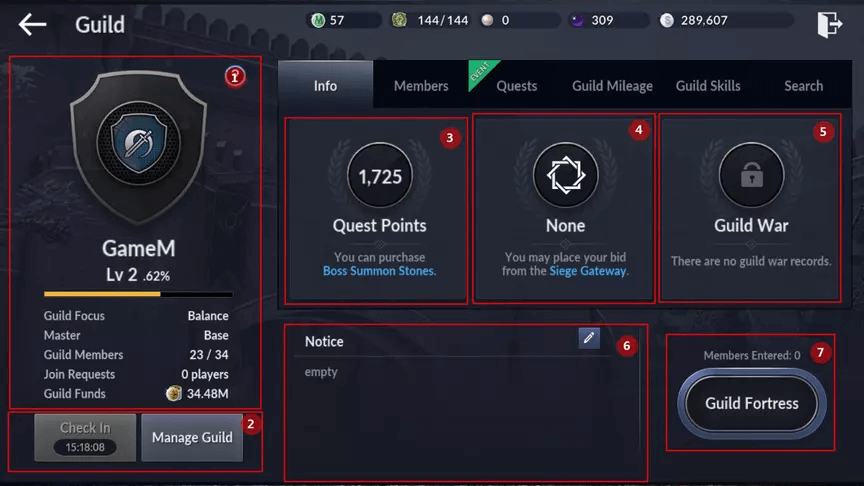 As far as the guild systems is concerned in the Black Desert Mobile, joining an active guild will help you to grow faster in the game. The benefit of joining a guild is the Guild Quests. After spending 24 hours in a guild, you will be able to select from the list of quests to earn points and experience for your guild. You can accomplish up to 3 quest per day. Completing these will make your guild more stronger and and this must be among your priority list. Quests Funds are further used to summon stones which can be used be the Leader to initiate Guild Rush Event. The members will be your in-game friends and you all will progress hand in hand.