WITH HEROES is an upcoming mobile game which has been developed by NEOWIZ, and is an idle Role-playing game (RPG) in which you will fight alongside historical, mythical, and fairy tale heroes to become the center of an INCREDIBLE world.
In this game, you can explore the world with some cool historical and mythical individuals reborn as 3D characters, which will also help you to take over the world with unique combos of fiercest conquerors. It has an autoplay game system in which you can sit back offline and claim those rewards which are being harvested by your heroes.
This game also has a black market, i.e., player to player trading system in which you can trade your valuable loot chests with other players. Also, you can reap your daily rewards by unlocking achievements and completing missions. You can also obtain various materials to evolve your character and upgrade some finest materials in the game.
Form your guild and fight alongside your members and defeat the boss, also boost your team combat power as together you will be stronger than anyone else. The heroes in the game are divided into five classes, such as Supporter, Assassin, Warrior, Mage, and Ranger, and have their unique skills and abilities, which can be used to turn the tide of battles.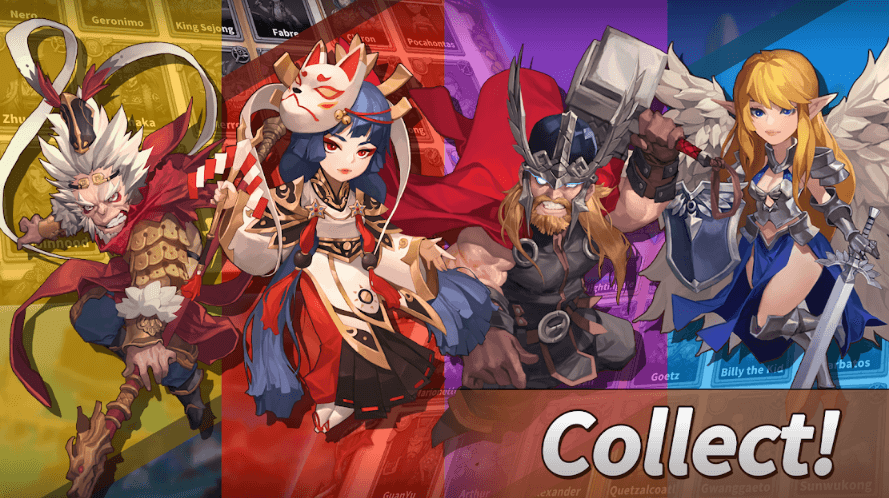 There is various equipment in With Heroes, including Ring, Hood, Boot, Weapon, Necklace, and Armor, which can be used during the battles. Apart from participating in battles, you also need to make growth in the Level, Skill, Acquaintance Effect, Evolution, and Card to make you powerful.
So if you have the thrill of taking a risk, then what are you waiting for go and Pre-register for WITH HEROES on Google Play Store.
Also Read: 10 Best Upcoming Mobile Games of 2020 You Should Keep An Eye On
Stay tuned with Mobile Mode Gaming (MMG) for the latest Mobile Gaming News & Updates!