PUBG Mobile is coming up with a new collaboration with Mountain Dew drink. We have seen many collaborations of PUBG Mobile with different brands, movies, etc. They brought a lot of exciting things to add glory to the gameplay.
PUBG Mobile various collaboration announcements are yet to be introduced in the game, and the new announcements make this list longer. But put this new collaboration on top of the list because today, PUBG Mobile Social Media handles shared a short teaser of this new collaboration in which the date has confirmed as September 22, 2020.
It means before all the collaborations; the Mountain Dew Collaboration will be introduced to the game. Like all the previous collabs, it will also bring new skins and some other features to the game. This post will cover the leaks that have come out about the collaboration.
Mountain Dew Vending Machine
With this collaboration, we will get to see Mountain Dew Vending Machines in PUBG Mobile; out of that, we will get Mountain Dew Drink's cans. But the twist is, this time, we will get to see them on the Erangel map.
Those who don't know, Vending Machines only appear in the Miramar map of PUBG Mobile, but this collaboration will make them appear on the Ernagel 2.0 map. The drink comes out of the machine recovers our HP equivalent to the energy drink or booster (whatever you call).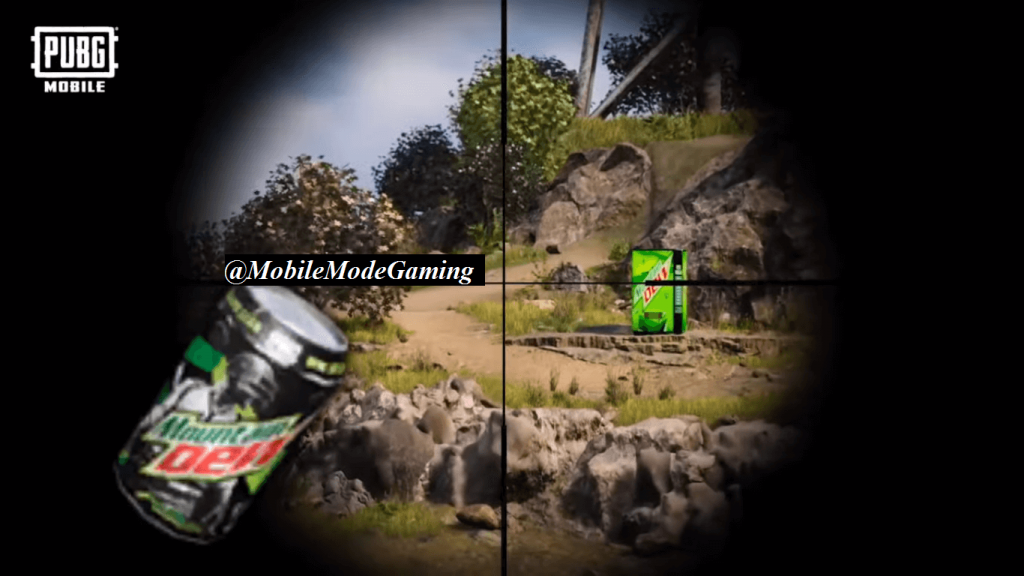 New T-Shirt
New green & black T-Shirt will be introduced to the game with the official Mountain Dew logo over the chest. Of Course, PUBG Mobile is not going to give this for free. You will have to spend UCs to get it.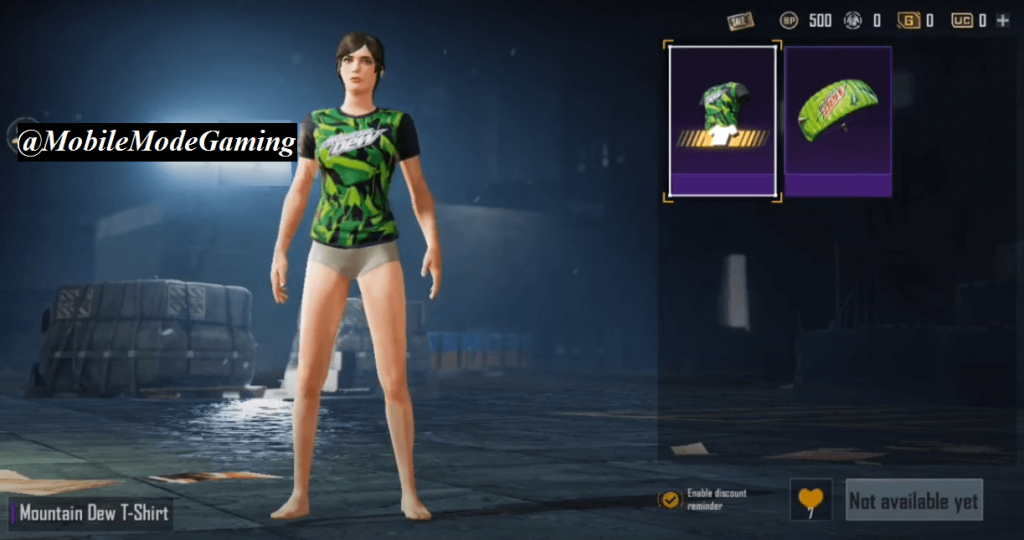 New Parachute Skin
A new parachute skin will also be added that will have a big Mountain Dew logo over it, similar to the T-Shirt. The amount of UCs requires to get it is not revealed yet.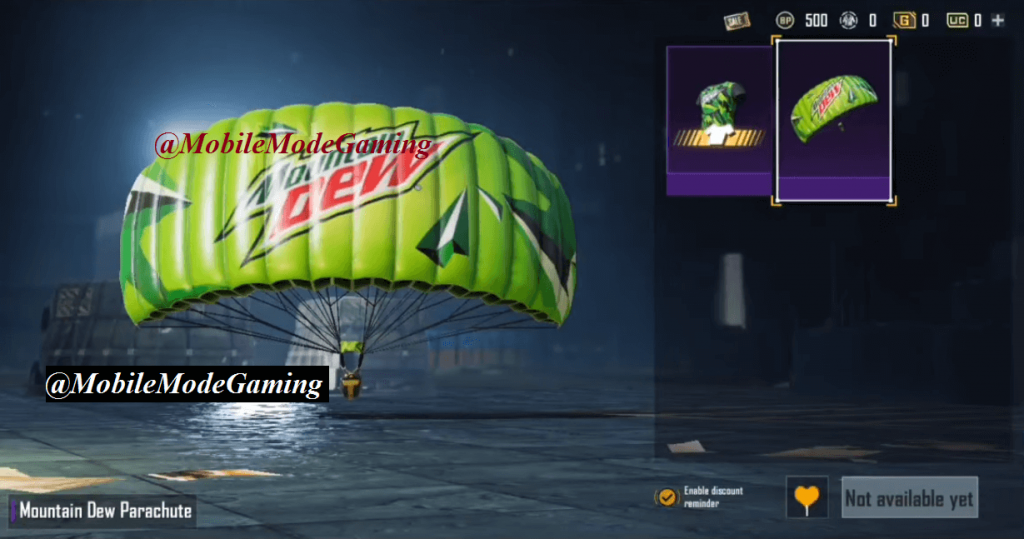 ---
As of now, these are the leaks that are roaming around the PUBG Mobile player's community. We will update you if any new leaks come out. That's it for this post! Stay tuned with MobileModeGaming for the latest PUBG Mobile News & Updates.