So far, Garena Free Fire has launched 3 maps, each with its unique terrain, sceneries, and specialties. The latest addition to the roster was the Kalahari map, which is modeled after a desert. As mentioned earlier, each map has its terrain and specialties; therefore, the strategy used in one map may not be effective in the other. So, before jumping into a map for battle, it is important to study each of these maps to ensure victory in battle.
List of All Playable Maps In Free Fire:
There are three playable maps in Free Fire:
Free Fire All Maps Details:
Bermuda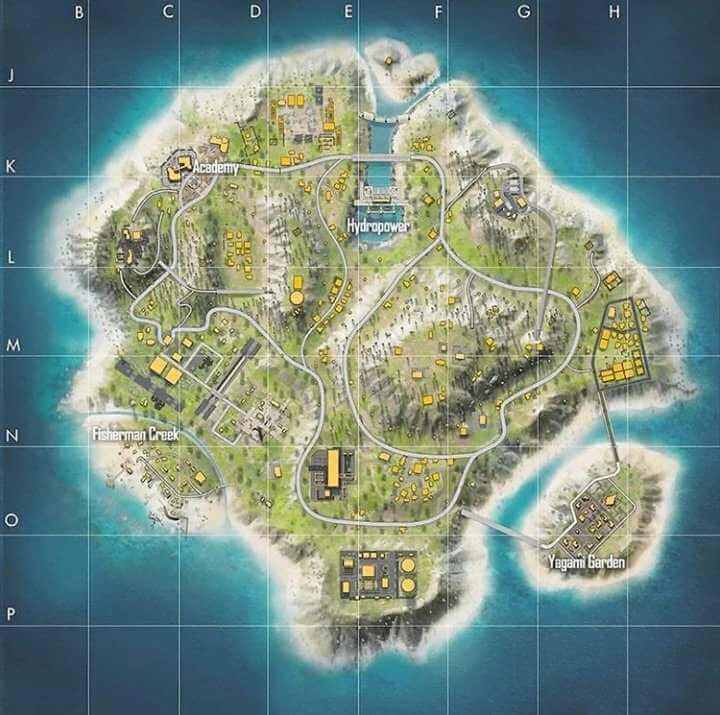 This map is the first map we are introduced to when we start playing the game. The map has just the right mix of high areas, buildings, etc. suitable for all sorts of players. Landing in the right area is an important factor in the game. If you are willing to play safe, it is better to avoid the hot drops and land in quieter areas. The areas, according to the risk, are listed below.
Low-risk areas: Rim Nam Village, Cape Town
Medium-risk areas: Sentosa, Pochinok
High-risk areas: Bimasakti Strip, Katulistwa
The loot locations in the map include;
Pochinok
Cape Town
Mars Electric
Shipyard
Mill
Purgatory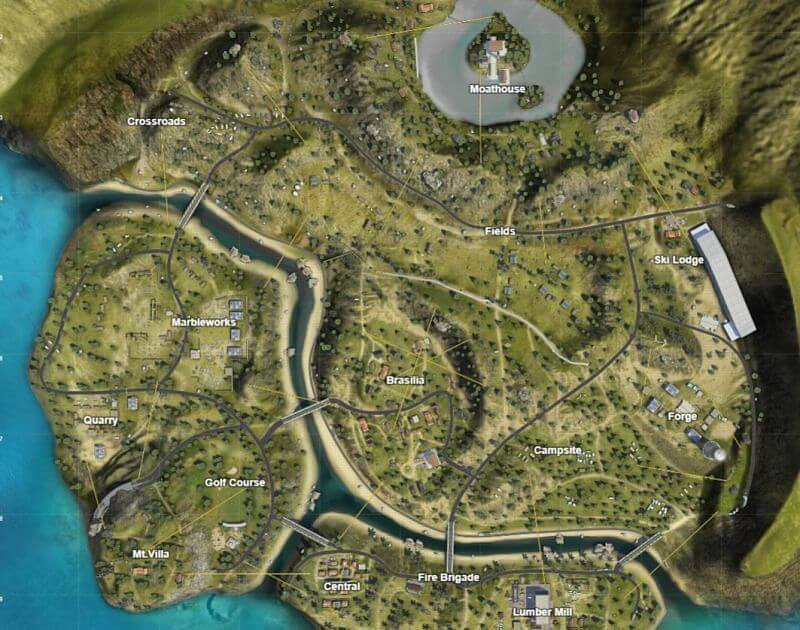 This map can be unlocked when you reach level 5. The map consists of 3 islands connected by bridges and is completely different from the Bermuda map. This map is a great place to ambush enemies due to its unique landscapes.
Low-risk areas: Crossroads
Medium-risk areas: Golf course
High-risk areas: Brasilia, Central, Marbleworks
The loot locations in the map include;
Quarry
Ski Lodge
Fire Brigade
Moathouse
Brasilia
Kalahari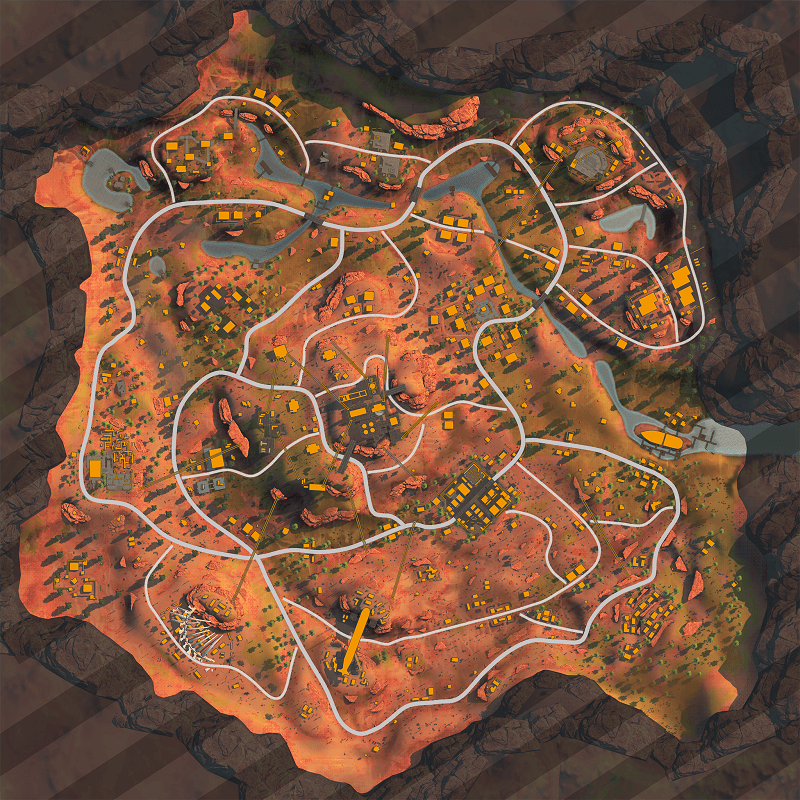 The Kalahari is the latest addition to the map roster and has a little green compared to the other two. It is modeled after a desert and has a large number of high areas to snipe and rocks, which are good hiding places.
Low-risk areas: Shrines
Medium-risk areas: The Maze
High-risk areas: Refinery, Command Post
The loot locations in the map include;
Stone Ridge
Santa Catarina
The Sub
Refinery
Command Post
Also Read: How To Get Diamonds In Garena Free Fire
Stay tuned with Mobile Mode Gaming (MMG) for the latest Garena Free Fire News & Updates!