Just a week before, we informed you about the release of Season 9 in Call of Duty. In the previous post, we mentioned that the new update would arrive on 8 August 2020, but unfortunately, the update has been delayed by a few days and today in this post we are going to tell you what exactly happened and also let you know the new release date of Call of Duty Mobile Season 9.
So in Activison's defense, they never officially announced an exact date of release for Season 9 update; they always stated that the update will arrive sometime in Early to Mid August, which still stands correct. But since all the in-game seasonal and monthly events were ending on 7 August 2020, thus everyone believed that the new season would arrive as soon as these events end.
But this is when another surprise comes into the picture, today a checky in-game update has increased the number of days lefts for the in-game season 8 events.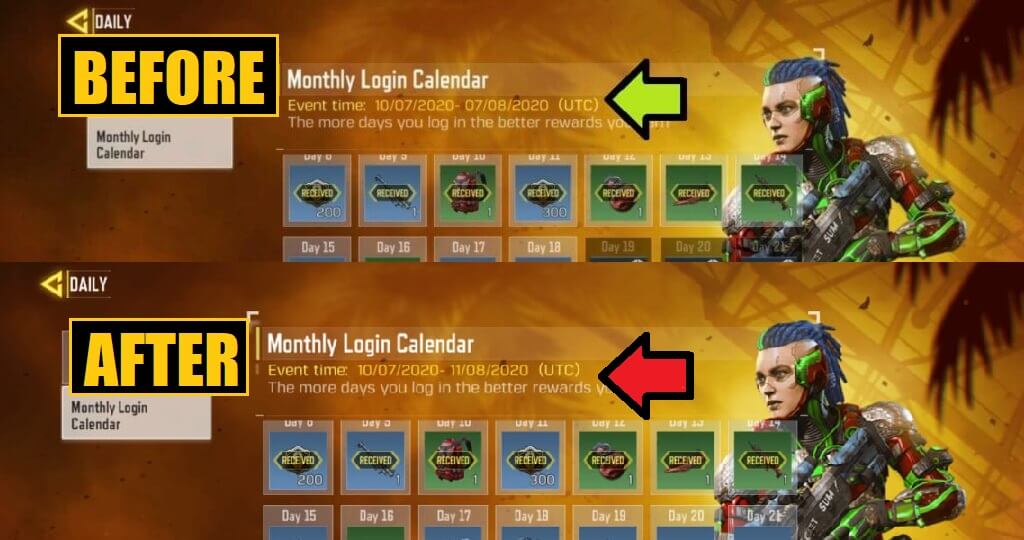 In addition to this on the official Reddit forum of COD Mobile, the developers have mentioned that since this is a massive update, it is taking a longer time than excepted to finalize and release it. However, after the increase in the number of days, the season 8 events will now be ending on 11 August, which indicates that the Season 9 update of COD Mobile shall arrive on 12 August.
Update 9 August 2020: The developer has further delayed the release of COD Mobile Season 9, Now the in-game events are ending on 14th August 2020, therefore new season shall be arriving on 15 August 2020.
But again, this is just an excepted release date. As of now, no exact date of release has been announced by Activision. They have just mentioned that Call of Duty Mobile Season 9 Update will arrive sometime in Mid-August 2020.
---
Also Read: New Weapon Class 'Marksman Rifle' With Kar98k To Release in COD Mobile Season 9