Player Unknown's Battleground (PUBG) Mobile is an online multiplayer game. This game is played by more than 200 million players worldwide. And every player wants his RP to be maximum; RP stands for Royal Pass. RP can be a maximum of 100. Purchasing Royal Pass gives you those RP points. The price of Royal Pass in India is 800 INR.
Those living under the rocks must be thinking, what is the need for increasing RP? There is no such use of RP points as far as your general gameplay is concerned. But whenever you board a plane, the maximum RP player names are displayed on the screen. The RP is considered to be the general criteria to know the level of the player. It shows the skills that a player has. And it also shows that players also know the tips and tricks of the game.
It can also be said that if a player has 100 RP, he/she is considered that a player is a Pro level player. These RP points can be earned by completing all the missions. These missions are updated every week, and you have to complete all these missions in seven days' time.
So in today's article, we will cover some important tips and tricks that will definitely help you complete all these missions faster than anyone else. Some of these missions are easy and can be completed easily, while others are very hard to complete. Some of these tricks have shared below.
Change the server
As per PUBG Mobile reports, Asia has the highest traffic of genuine players, which means there will be fewer bots in the game. Genuine players will give you hard competition, and on the other side of the coin, a less traffic server will have more bots and less genuine players. So in this trick, you just have to switch the server from Asia to Europe(let's say). And you can do your job much more easily.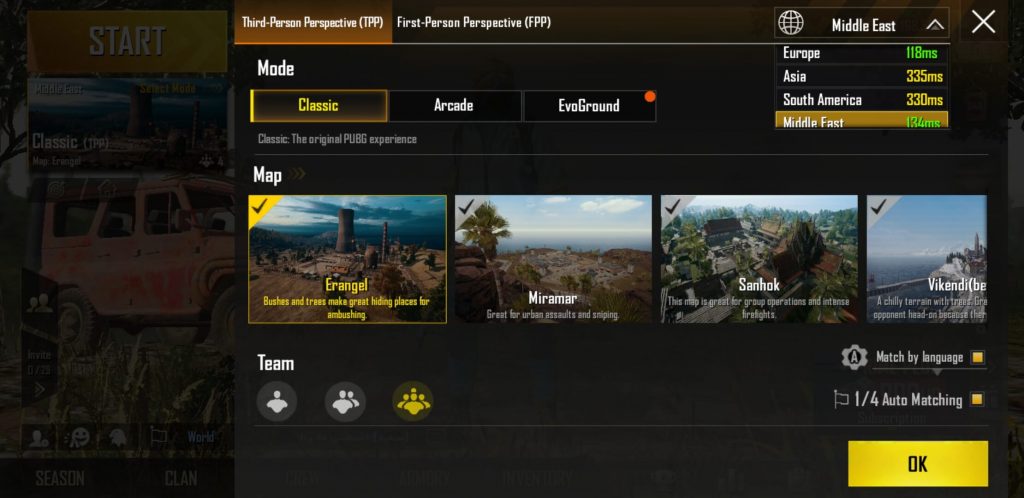 Try to complete in Arcade Mode
The next exciting trick that can help you is to do your mission is to try to complete the mission in Arcade mode. Some missions can be completed in this mode, saving you a lot of time and energy.
Find a permanent Squad
The next trick to complete these missions is to form a permanent squad, with those who are willing to complete these missions. Let's say, if you have a mission to pick a specific type of gun, you and your friends can search for that particular gun and can help you complete this mission much faster than anyone else.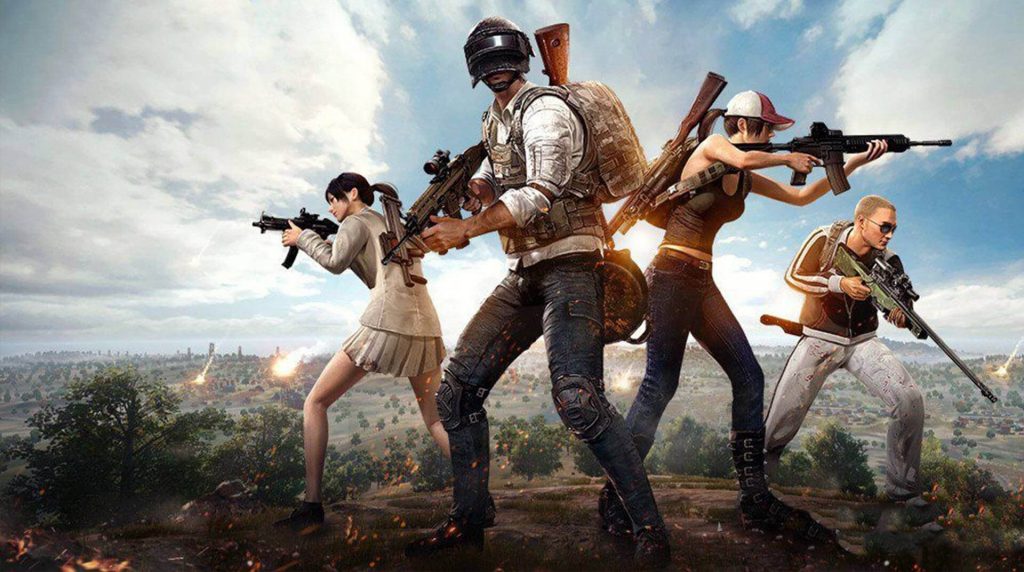 Use World Mic
This last trick is something you can try at your own risk. The trick would be, requesting the players on world mic to help you complete the mission. This trick can sometimes be more helpful than your expectation, so this is something you can definitely give a shot.
Also Read: PUBG Mobile Season 15: Outfit, Tier Rewards, Skins & Much More
Stay tuned with Mobile Mode Gaming (MMG) for the latest PUBG Mobile News & Updates!