Erangel is one of the best maps to play, its more of a strategy-oriented map. If you don't possess a good loadout, there is no way you can survive through the game. This guide of recommending the best loot locations is for those who haven't explored the whole map yet. The best looting locations have been changing over the years and may continue to be changing in the future as well. Here are some of the best loot spots to land on.
Pochinki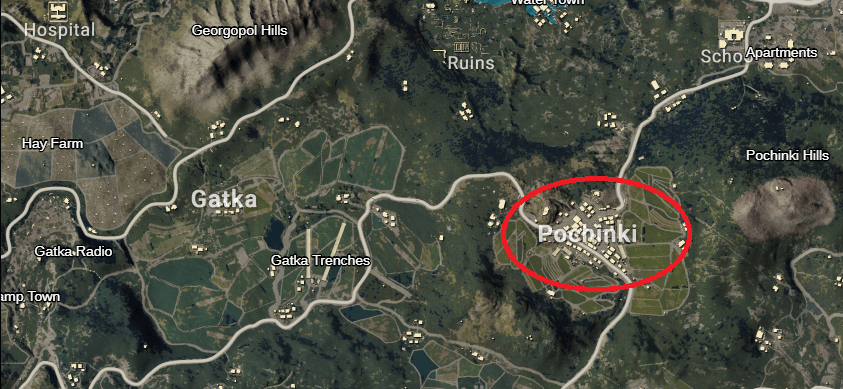 Pochinki has been the best hot drop since PUBG Mobile begun. This location is full of houses, buildings, Church, where you will find one of the best loots available. High tier squads adore this location, so if you are willing to land here, remember you will not be the only one landing here.
You may have to get yourself into a fight as soon as you land, try to land away from the squads, and make sure you plunder the loot as quickly as possible. Be aware of your surroundings, use good earphones, you may listen to some footsteps wandering around.
Georgopol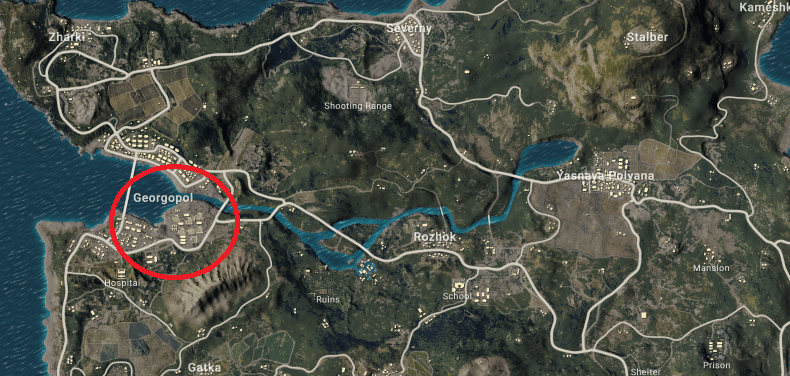 This has been the suicide point for a long time. This spot is full of containers and warehouses, where the quality and the quantity of the loot are very high. The loot is available on the containers, and in warehouses as well.
You make sure to land on the containers where you see the weapons spawning, as the graphics will start rendering just before you land. I repeat, if you are good at handling 2-3 people at a time only then, you should choose this location, as you won't even get a chance to fire, and you will have already been buried.
Mylta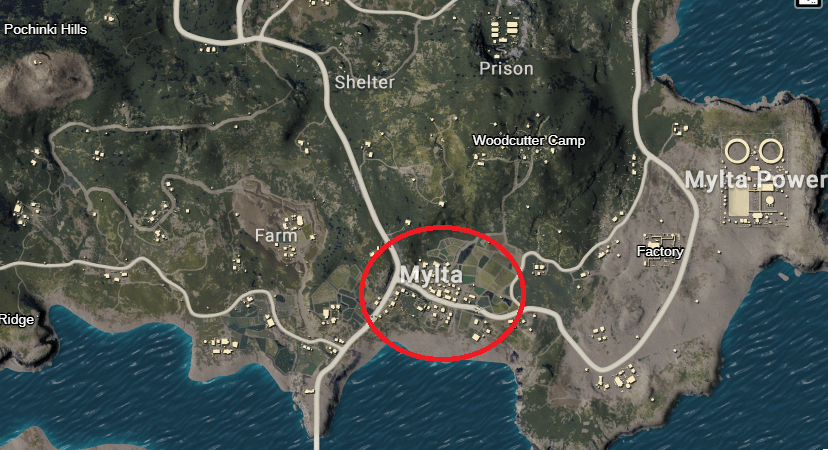 This has newly been added to the list of best hot drops in Erangel as most high tier squads are landing here, craving for good loot. This Spot is very close to the shelter, and you will uncover a treasure of a loot, mostly scopes, bolt action rifles, and armors.
Don't spend too much time here, as you may have to take a fight from many squads moving toward from shelter, prison, etc., and you will have not even equipped with good loadout.
Military Base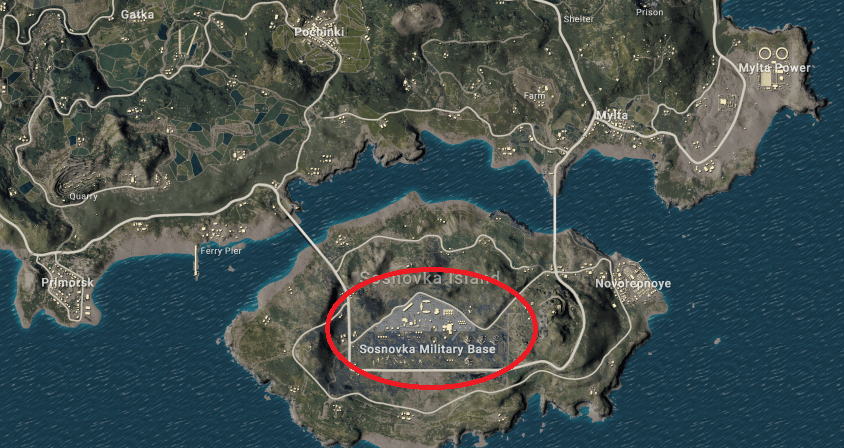 The Military Base is situated on the southern island, where the quality and quantity of loot is really satisfactory. The loot here has been very consistent for a long time now. In the military base, the probabilities of finding bolt action rifles and DMRs are high, like KAR-98, M24, Mini14, etc.
Also make sure you land as soon as you can and get your hands on any weapon to avenge yourself, as squads may have killed you before even uncovering a weapon forever. Try to loot as soon as possible and fetch a vehicle before the play zone starts because it can be a headache to reach the play zone by walking.
These are the 4 best locations where you can find quality loot on Erangel map that can help you in surviving the battlefield in a better way throughout the match. You can refer to our PUBG Mobile Maps Guide to find out more about other maps.
Also Read: PUBG Mobile: Free Redeem Codes Of 2020
Stay tuned with Mobile Mode Gaming (MMG) for the latest PUBG Mobile News & Updates!