Sanhok is a 4×4km map that embodies jungle, water, and mountains, which had been the smallest map available in PUBG Mobile when Livik map arrived. This is the best map for players who wish to fight as soon as they land. The duty of selecting the best weapon combinations for the Sanhok map becomes very crucial. Before we structure these combinations, we made sure how handily accessible are these weapons.
M416 and AKM
This is one of the lit weapon combinations, in PUBG mobile. Using 2 ARs in a smaller map like Sanhok is very suitable, as you will always encounter close – medium range battles.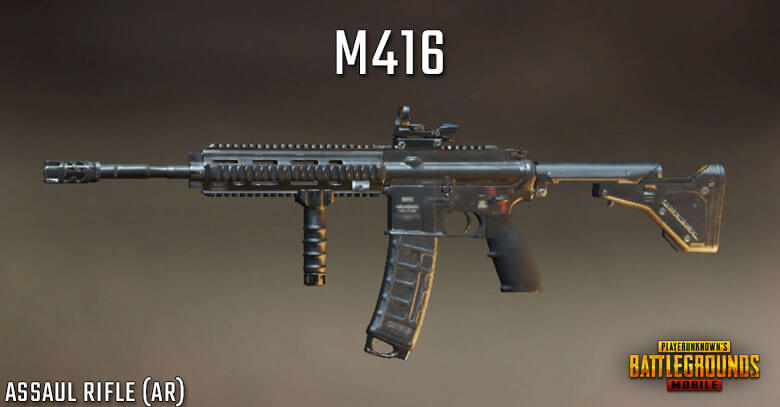 M416 is an all-rounder weapon, which performs terrific in all range fights. The justifications for this being the favorite weapon are its stability, high fire rate, accuracy, and low recoil to control. The damage it offers per bullet is 41, which is nearly devastating, and doesn't show much horizontal recoil.
M416 requires 5.56 mm bullets and a magazine of 30 bullets that can be extended to 40. This gun will do its fairest to drive you to the last circle in sanhok map, as this map's requirements are in this weapons favor. It comes with five attachments, muzzle, scope, magazine, stock, and foregrip. After all attachments, this gun turns out as a bigfoot to all your Lilliput opponents.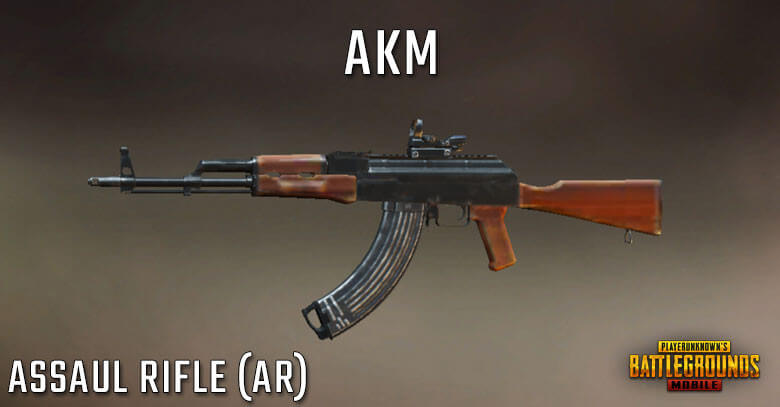 If one knows how to control recoil, there is no need to justify him about AKM's recommendation. AKM is a fantastic beast, which offers 49 damage per bullet. If you are able to take shots on to head, two bullets are enough to shred anyone in close combat.
AKM has a magazine capacity of 30, which can go up to 40. No gun can compete with this monster unless he is a pro equipped with the same weapon or Groza. It comes with three attachments, muzzle, scope, and magazine. The best combination of attachments for this weapon would be compensator and an extended mag.
QBU and QBZ
Both these weapons are Sanhok specials; you won't find them anywhere else in PUBG Mobile. This is one of the best combinations for the Sanhok map; one is great at handling close fights where the other one is prepared for long-range Crusade.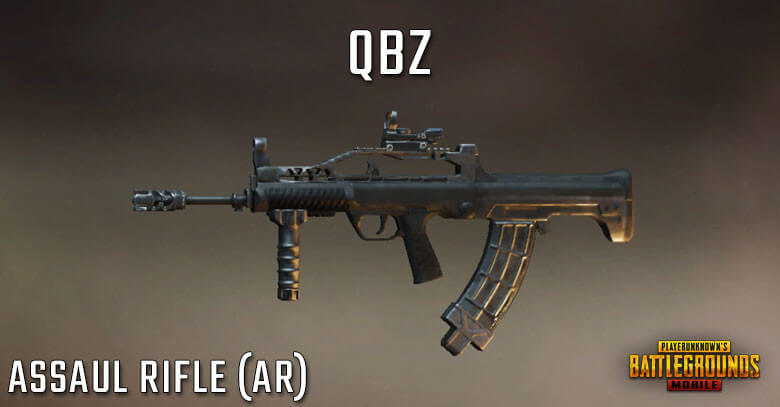 QBZ is an exclusive assault weapon in the Sanhok map, which uses a 5.56mm bullet. QBZ is a great replacement for SCAR-L, and which offers more accuracy and less recoil. The thing which might concern the players is its reloading speed and noisy sound. We don't really suggest players use weapons with the same ammo, but in Sanhok, the loot is in abundance everywhere, so that it should not be an issue for you.
This comes with four attachments to look for, muzzle, scope, foregrip, and magazine. The best attachments for QBZ would be compensator and an extended mag. Earn this weapon and start hunting in a jungle.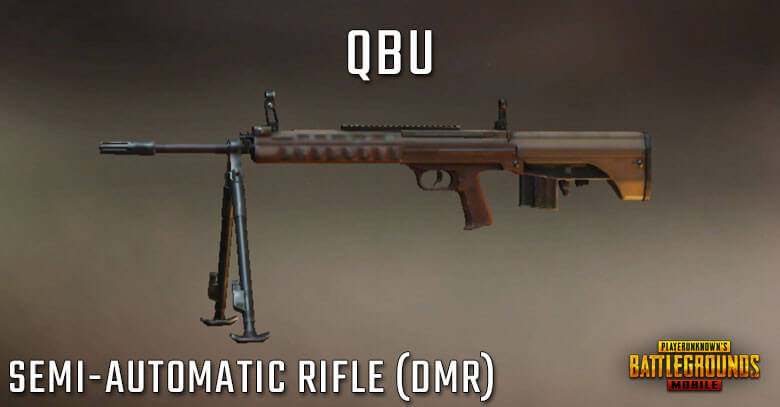 QBU is a replacement for Mini14, an exclusive DMR in Sanhok; It offers damage of 48 per bullet, which is slightly higher than Mini14. It is a semi-automatic weapon and churns out 5.56mm bullets. It has the best range like Mini14, so you don't have to be worried about anything occurring in the mid-long range.
This might offer recoil a bit more than Mini14, but it has a stand that reduces recoil when prone and shot. It comes with three attachments, muzzle, scope, and magazine. After attaining all attachments, this weapon performs even better.
UMP9 and M416
This combination can be a curse to your opponents, especially in a tight map like Sanhok. Both perform adequately well in their shoes.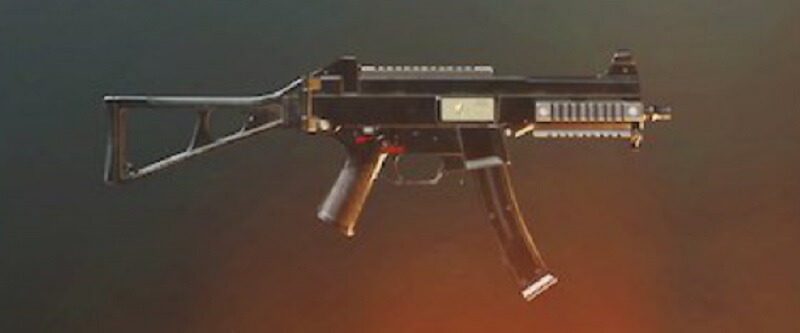 UMP9 is a submachine gun that is more commonly available in Sanhok. In the early quarters, you may have to use this gun often, practicing this weapon can lend you victory in the first quarter every time you do a hot-drop. This uses a .45 ACP bullet, which has the damage of 39, with a magazine capacity of 30.
Everyone knows it's a great weapon in close combats, due to its great damage, low recoil, and more range than any other submachine guns. It can equip muzzle, scope, magazine, and a foregrip. There is a perk using this weapon in Sanhok if you succeed installing a suppressor and a long-range scope on UMP9. In the last circles, opponents will scratch their heads and can't detect your location, which can boost your game in the last circles.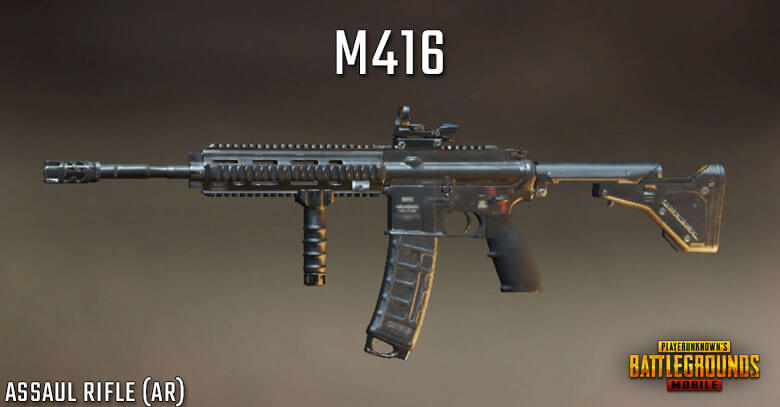 M416 is as bad as a Godzilla when the secondary weapon compliments it in various spectrum fights, that's what UMP does. If you really want to unlock its full potential, do install vertical foregrip, extended magazine, and a 6x scope (reduced to 3x), there would be no one who can outstretch this weapons capability.
If you want to use this weapon for close combats, don't forget to shift the scope to Holo Sight/Red-dot Sight. There is no way that this weapon could disappoint you in any way; this can turn out as an elder wand through which you can curse them to death.
You can refer to our PUBG Mobile Maps Guide to find out more about maps.
Also Read: PUBG Mobile: Free Redeem Codes Of 2020
Stay tuned with Mobile Mode Gaming (MMG) for the latest PUBG Mobile News & Updates!