When we talk on the best locations for loot loadout, you should not forget these are the best hot drops as well, where high tier squads land. Sanhok is a 4×4km area, one of the smaller maps comprised mostly of water and jungle. These locations that we have listed are for those who seek a fight when they merely touch the ground and get few kills, which also save their time finding adequate loot.
Paradise Resort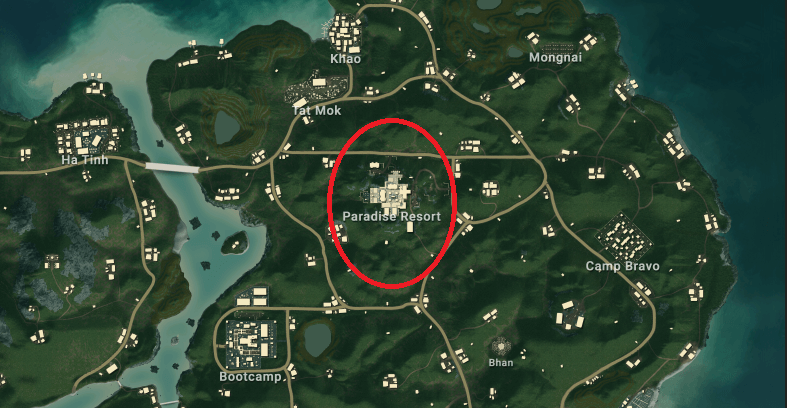 Paradise resort is situated in the center of the map, which usually possesses adequate loot for you and your squad. It is spread across a decent area, so you will get some time for you to loot. Usually, this area is under the plane path; even if the plane path is not near to this place, don't get excited, there are high possibilities for you to encounter some squads. You will not find any vehicle spawned around, but that should not bother you as walking in Sanhok is more beneficial, and you will reach the play zone easily, as it is a small map.
Bootcamp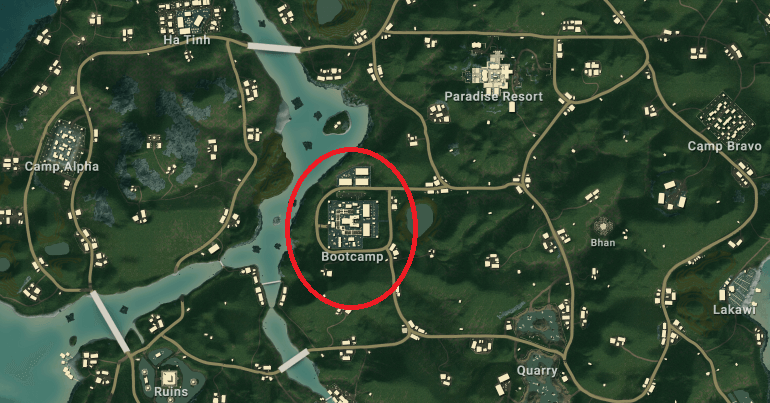 Boot camp is positioned in the center of the map, and it has filled with loot in abundance. This is also spread across a big area, and the design is such that sometimes you won't even get a glimpse of squad camping in there. You will get to engage in fights with squads, but it's not a traditional fight where one player walkout, you may observe many people walking out of the spot. Ultimately this is one of the best loot locations in Sanhok.
Camp Bravo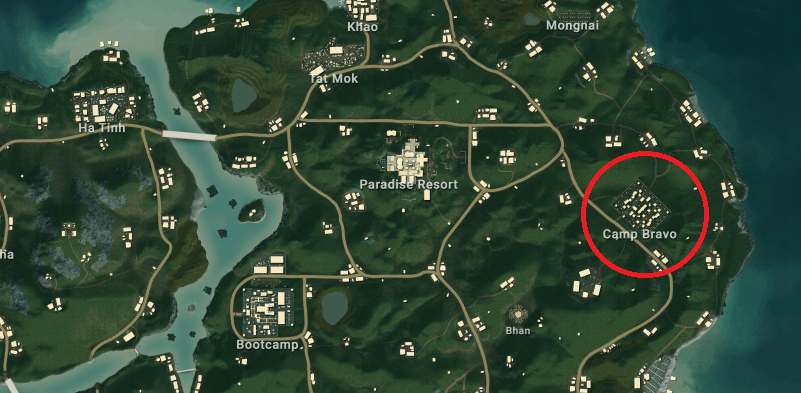 Camp bravo is situated extreme end of the map that can be annoying to flank sometimes. If you are good at rotations, this could be a great location for you to land, and you may discover vehicles spawned here as well. Camp Bravo has many buildings, and while you are operating any combat, don't ever stand against a window, as there are a lot of odds of you getting killed, so be conscious about your surroundings.
Quarry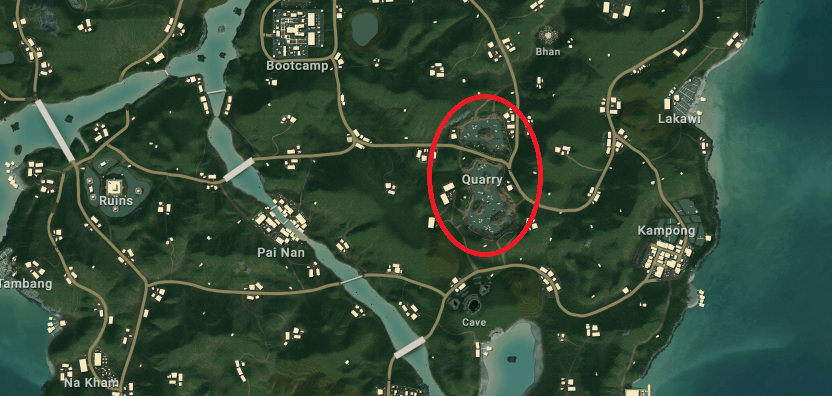 Quarry is also placed almost In the center of the Sanhok map. If you take some time to settle and to loot, this could be your spot as this is not preferred by the majority because of its being an open area. You will not find any cover to fetch, but as I have mentioned, there will be not as many foot's landing, you get a clear moment to loot. This contains mediocre loot, but that's more than enough for your squad, and you will be more like a lone wolf preparing for its decisive battle.
These are the 4 best locations where you can find quality loot on Sanhok map that can help you in surviving the battlefield in a better way throughout the match. You can refer to our PUBG Mobile Maps Guide to find out more about other maps.
Also Read: PUBG Mobile: Free Redeem Codes Of 2020
Stay tuned with Mobile Mode Gaming (MMG) for the latest PUBG Mobile News & Updates!