Vikendi is a 6×6 km snowy map which is not as big as Erangel or Miramar, so the chances of your close quarters would be higher. This is a denser map so tight combat odds are higher, no wonder why you encounter more sub-machine guns and shotguns frequently here. And the probabilities of finding accessories like level 3 helmet and waist are largely impressive than any other map.
Touching down on any of the locations depends on your style of playing. If you are a maniac who seek a fight after just addressing the earth, or you are a strategic player who is patient, schemes everything to steer to the last circle. Every type of playstyle requires a good loot that can be found at a good place only; that's why below, we have shared good loot locations on the Vikendi map.
Castle
Castle is placed on the tip of an island, where you will discover a jewel of a loot. This castle is encircled by a lake, so if you are fortunate enough to land early, it's profitable to loot first and can attack from the top on latecomers. That spot will act as a radar to you and help you catch a glimpse of opponents. But you should also be conscious of your surroundings as this location admired by many squads.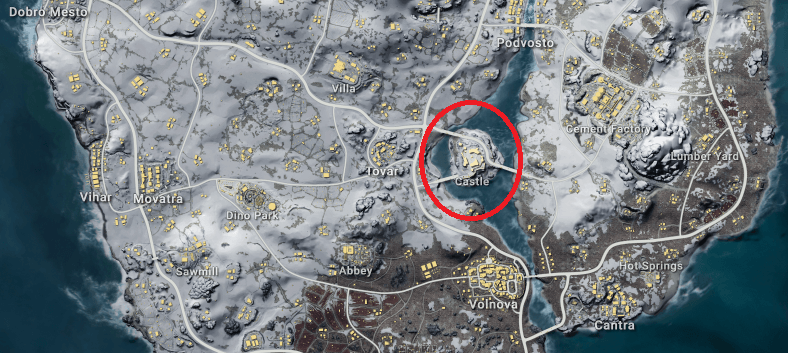 Cosmodrome
Cosmodrome is scattered in a larger area; it's defined as a safe spot for looting. This is for them who plays solo vs. squad, who doesn't want to take fight just after landing, who doesn't care to spend a fairly decent time plundering the loot, and it is a prudent location because high tier squads don't wish to land here, as you need to spend real time discovering a fair loot.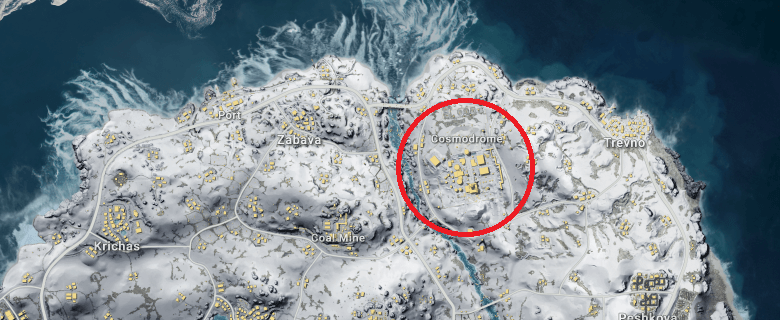 Goroka
Goroka always falls under the plane path where the amount of folks landing is higher. Goroka is a town where the probabilities of finding decent loot are elevated and close to other hot drops, so the number of high tier squads landing is much more expected. Goroka is rather a deathmatch, where the chances of surviving are pretty low unless you are a thirsty vampire who knows how to hoover up the last blood of the opponent.

Dobra Mesto
This spot is extensively loved center by high tier squads. Dobra Mesto is placed on the west coast, where you will be mesmerized by the amount and quality loot accessible. This area comprised of buildings, houses, and enclosed spaces; in each house, the loot normally present is in abundance. You will get your hands on a weapon by the time you hit the ground. You will not be alone seeking a gem of loot here; you will hear many squads wandering around, the one thing you should avoid while you are looting is peeking, or standing against a window.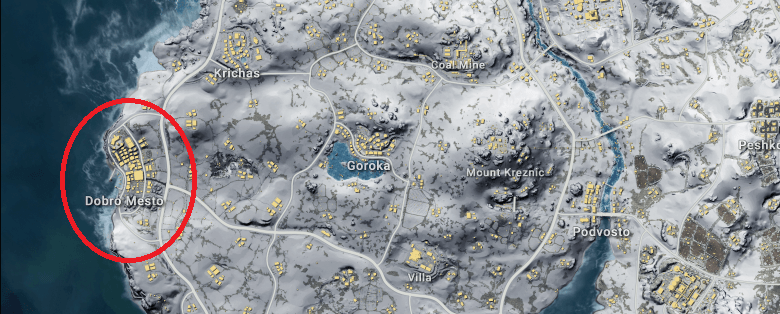 These are the 4 best locations where you can find quality loot on Vikendi map that can help you in surviving the battlefield in a better way throughout the match. You can refer to our PUBG Mobile Maps Guide to find out more about other maps.
Also Read: PUBG Mobile: Free Redeem Codes Of 2020
Stay tuned with Mobile Mode Gaming (MMG) for the latest PUBG Mobile News & Updates!