PUBG Mobile has got a recent update that encompasses a new map, Livik. It is a NORDIC style map with greeny, snowy, landscape, and waterfalls. Livik is the smallest map brought up ever with a 2×2 square kilometers map size. The number of players jumping into the map has lessened to 52, as its a small map, and it's not practical to allow 100 players into such a tiny map.
Due to its small size characteristic, it's denser than any other map. So you need to make yourself up, to come across enemies quickly. The play zone shrinks pretty fast, so this might not be an ideal map to glide into for campers. Since the map size is smaller, the battle time has been reduced to 15 minutes. If you love a classic match, but hate 30 minutes battle duration, welcome to Livik!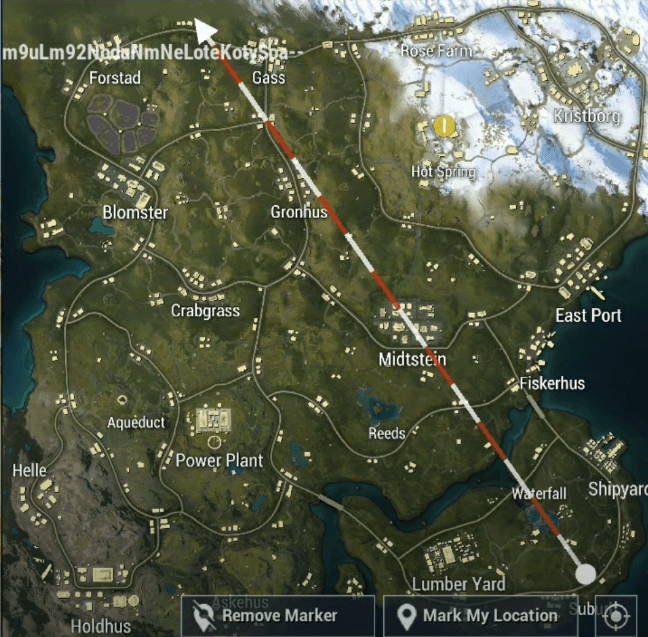 What are the promising weapon combinations for such a small map?
This might be a tricky question to answer as it relies on the player's style of playing and the map itself. As it is a smaller map, I won't really recommend you pick a sniper in any of the three modes (solo, duo, and squad), unless you are an ultra pro player. Because there are severe chances of getting sandwiched, the sniper is solely as useless as a peephole on a glass door. You might require two AR weapons or an AR and an SMG to switch to when you get rushed.
Solo Matches – AKM & DP-28
If you are playing a solo match, you might need to cover small and medium-range fights on your own. This is by far the best combination for any solo player on a smaller map. It can cover the close and medium-range battles easily.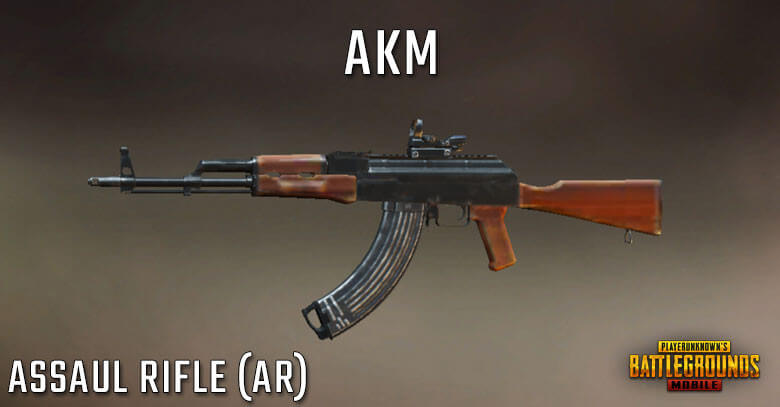 AKM is a prominent primary weapon for any pro players. It can take down any weapon in close-range combat, as it has a damage of 49. It can take down any level 3 armor with five rounds and a level 3 helmet by 2 rounds. It comes with a magazine size 30, which uses 7.62 bullets and can be extended to 40.
The problem with this weapon is regulating its recoil. And you will notice only a muzzle slot is accessible to govern that. You are going to fight at close to medium range in this map, and the play zone shrinks pretty fast, so choosing AKM as a primary weapon is a considerable choice.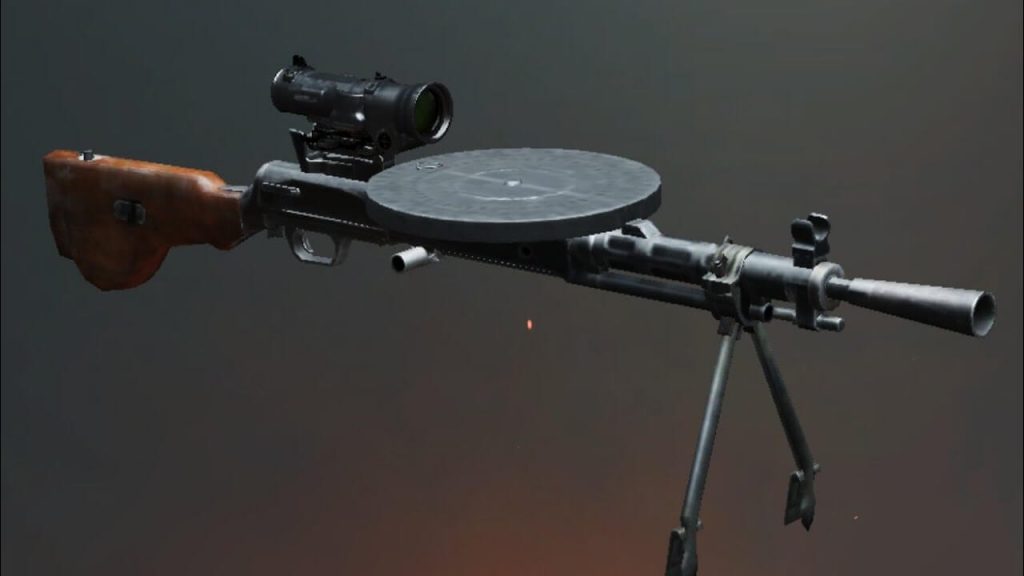 DP- 28 uses 7.62 rounds, and damage per bullet is 51 and has a gigantic magazine capacity. It is a beast when it comes to mid-range battles. Its recoil is nearly zero up to 3x. Thereon (4x & 6x), it offers a slight recoil which can be operated easily. If you prone while shooting from a distance, it's hella monster, literally zero recoils. The disadvantage would be its reloading time, around 6 seconds, but you can get used to it by practicing.
This mixture of AKM and DP-28 covers close and mid-range battles easily for which this map has been introduced and can outdo any weapon in this range.
Duo Matches – M416& S12K
If this combo is borrowed while playing duo in Livik, you can ask your partner to borrow a DMR, to boost you in the mid-range fights. If you are equipped with this combo of an AR and a shotgun, you can conquer close and mid-range fights handily.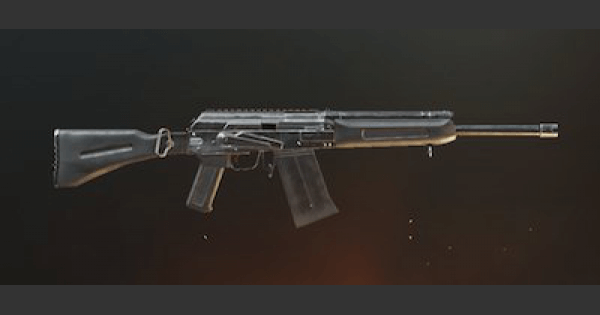 S12K is destructive in close range battle. It can take down multiple opponents in no time, due to its semi-automatic characteristic, immense damage, and a higher rate of fire. It has a rapid reloading speed if you compare it with other shotguns. The best places to use this weapon is buildings, enclosed spaces, where you can take advantage of TPP and wait until enemies surge towards you. You should be actually close to the opponent to take him down in just two bullets.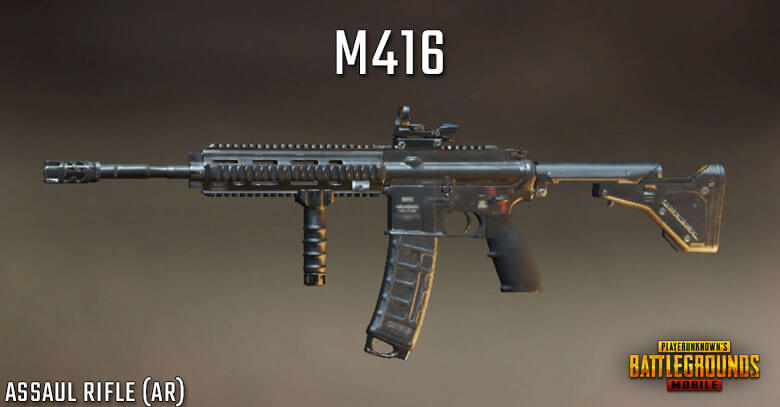 M416 is the most adaptable gun and can be found easily in PUBG Mobile. The damage per bullet is 41, which is really considerable. The main reason for which this gun is admired by the majority is its low recoil. It has a really low horizontal recoil, which guarantees more bullets yanked towards the target.
M416 has 5 attachments compatibility, compared to other automatic rifles. As I said, its a versatile weapon if equipped with 6x (reduced to 3x), it can be used for short and mid to long-range battles easily. This gun will surely make you feel as you are employing any submachine gun with less recoil, in a close-range fight.
Squad Matches – M416 & AKM
This legendary combo of AKM and m416 is formulated for aggressive players. And this can be employed either in solo v squad /squad v squad. In Livik you can expect multiple rushes by squads to you, as it is a tiny map. You need to have enough bullets to Peirce their intentions without any stutter.
If you want to play aggressively, no other combo is as effective as this one. If you are equipped with the extended mag and want to rush the enemy, this combo can assist you in taking down multiple enemies singlehandedly. AKM can take care of the close-range battles, while m416 is prepared for destroying mid-long range battles.
Also Read: PUBG Mobile: Free Redeem Codes Of 2020
Stay tuned with Mobile Mode Gaming (MMG) for the latest PUBG Mobile News & Updates!