The latest entry in The Layton Series of puzzle games Professor Layton and the Lost Future is coming to mobile on July 13th, 2020. Brought by Level-5 Inc. the staple of the game is in their exciting yet unique puzzles, created by 'Akira Tago' the best-selling author of the 'Atama no Taisou' books.
You play through this incredible story solving a mystery revolving around a letter sent by Professor Layton's assistant but from 10 years into the future with its beautifully rendered graphics. The story follows the Professor and Luke Triton his assistant but as a young boy; beginning at a clock shop on Midland Road in Baldwin, this seems to be like the biggest mystery they have encountered.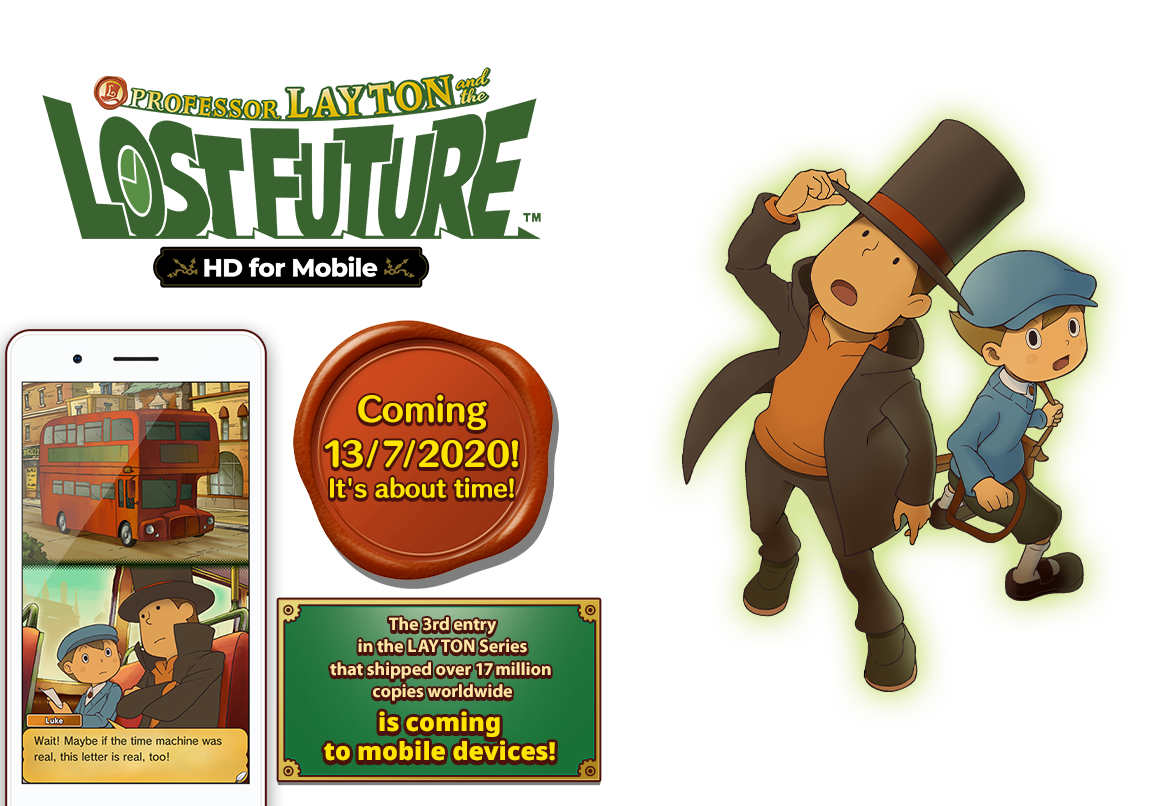 As you progress through the game, you will meet and interact with several characters and engage in revealing conversations about the events that started this mystery. Puzzles will pop-up and through the intuitive touch controls, you will be able to uncover the puzzles and solve the mystery in no time.
The game will include several mini-games such as The Perplexing Picture Book, The Teeny-tiny Toy Car and The Package-porting Parrot. All of the mini-games, just as the puzzles will contribute towards the progress of your playthrough. In addition, the mini-games you also have a wonderful cast of characters. Future Luke, Celeste another scientist who helps the Professor and Luke in their journey. Dimitri Allen who is yet another scientist that seems to be on the same intellectual level as Professor Layton himself, and many more characters to interact with and progress the story further.
The game will be available on the App Store as well as the Google Play Store. You can follow the game on their website and on Facebook, Twitter as well as Instagram. The game will most likely be a premium title and contain no in-game ads or purchases.