If you are a regular Call of Duty Mobile player, then you must already be aware of the ongoing World Championship in the game with a total prize pool of 1 Million dollars. The Stage 1 and 2 of the Championship is already over, and the qualified teams are now preparing for the Stage 3. But all the players who did not take part or missed it, now are being given another chance.
Activision has just announced Stage 1B, which is like another chance for the players to qualify for Stage 2B and then so on. In the end, teams qualified from these Round B's will be mixed up in the normal Championship.
How it Works
Stage 1B will take place on weekends between July 2nd – July 26th UTC, which means in these 4 weekends, you can Sign up, in-game for the Solo qualifier, and like earlier your first 10 Ranked matches will be counted for the tournament and points will be given. You have to reach 80 points to qualify for the next Stage 2B, where you will team up with 4 or 5 members and try to qualify the round.
Note: In the Stage 1B, higher your rank, the more points you get, so if you are Master or Legendary, then there is more chance for you to qualify. Also, the minimum rank to take part in Round 1B is Veteran or above.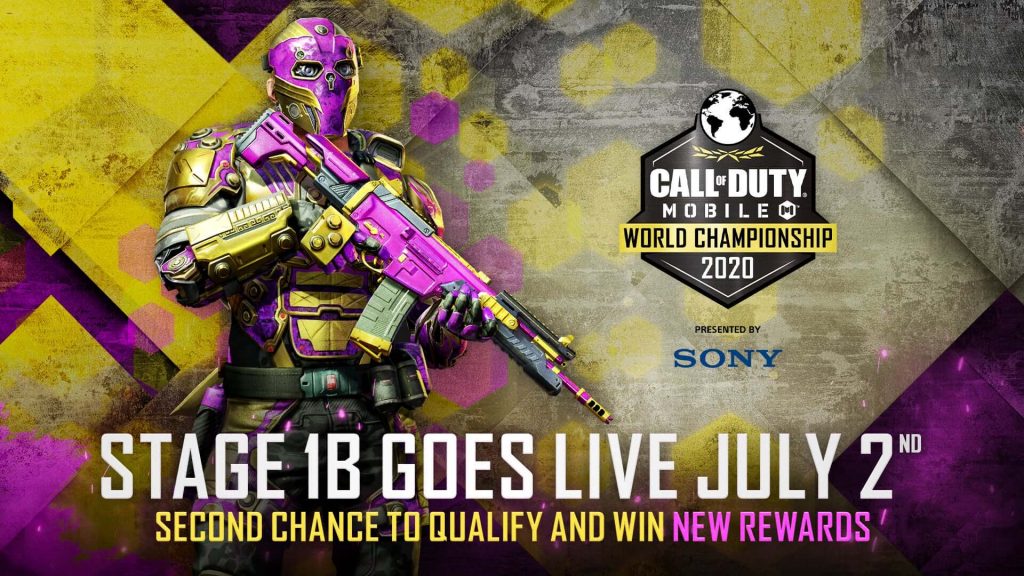 Stage 1B Rewards
Registration Rewards: As you register for the Championship, you will earn some in-game rewards, so even if you do not qualify, you will get these in-game rewards.
Progression Rewards: You will earn extra in-game rewards as you gain more and more tournament points.
Qualifier Stage 2B: Once qualified for Stage 2B, you will get more in-game rewards, and each week you will get a new item. (such as character skins, gun skins, credits etc.)
The First-weekend reward will be LK24 – Championship Purple and other weekend rewards will be updated soon. Also, even if you have qualified for Stage 3, then also you can play in Stage 1B to get these rewards.
---
Also Read: Call of Duty Mobile Season 8 Public Test Server To Release In Early July
if you still have any query regarding this Call of Duty Mobile Championship Stage 1B, let us know in the comment section, we will try to help you as soon as possible.