Unstoppable is the perfect game for the adrenaline junkie and is the first game by Anchorite. It is a post-apocalyptic truck driving game where your aim is to cause maximum chaos and destruction.

Set in the chilling tundra, quite the opposite of a desert landscape but equally as exciting. You have a highly modified truck at your disposal mounted with machine guns, spikes, circular saws, flamethrowers, miniguns, and henchmen who will aid you on your destructive journey.
Unstoppable was made over the course of 8 months, beginning mid-2015. It is inspired by vehicular destruction games and roguelikes that enhances the style of the game. The music and soundscape of the game is the genius of Ed Fokkema and takes influence from the early 90s alternative metal genre and the grand orchestral sounds of cinema.
The game offers a procedurally generated highway with insane enemies to fend off for hours, making each truck run different and distinctive. You will be able to upgrade your weapons, speed, fuel, armor, and more to be the king of the highway.
Unlock a vast array of spikes, flamethrowers, shotguns, mounted circular saws, grenade launchers, a magnet gun, and plenty of other insane weapons. The more damage you deal, the more cash you'll earn to upgrade and purchase new weapons and items. The enemies will provide a tough challenge by ramming, bashing, and shooting with all kinds of weapons.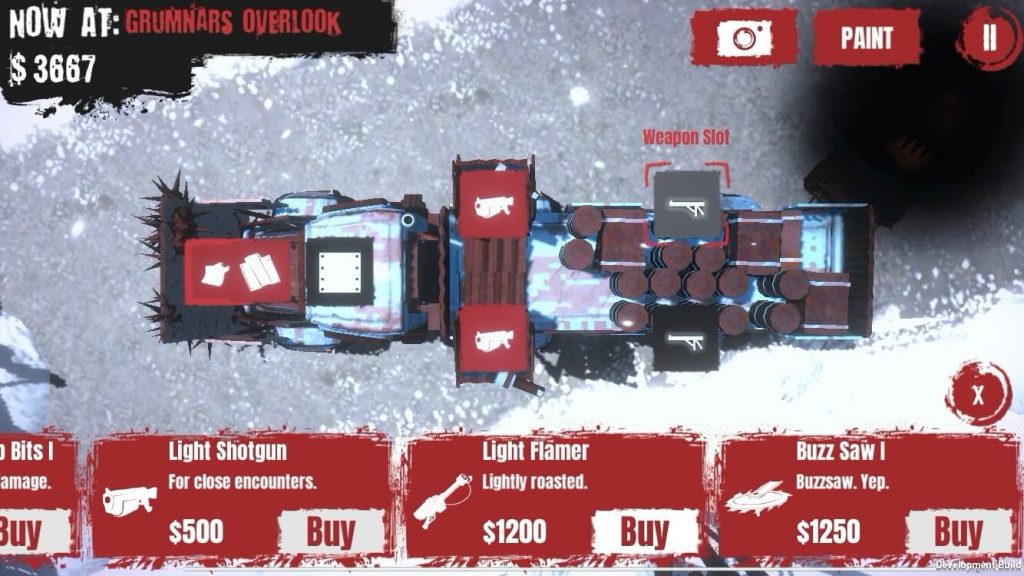 Unstoppable was designed from the ground up to avoid the freemium model. That means no ads and no in-app purchases. Unstoppable is a premium purchase available at the App Store.
Keep in mind, for the game to run optimally, it is recommended to run on the iPhone 5s, iPad Mini 2 and iPad Air or newer. The developer states that the game can run on older devices such as the iPhone 4 or the iPad Retina (2012) and below, however, it is not officially supported on those devices.
Also Read: 10 Best Upcoming Mobile Games of 2020 You Should Keep An Eye On
Stay tuned with Mobile Mode Gaming (MMG) for the latest Mobile Gaming News & Updates!