DoomCar is a Role-Playing Game (RPG) that takes place in a post-apocalyptic world. Offered by YOUZU, the strategy RPG game 'DoomCar' was put on pre-registration from a long period of time, but now it has finally made its way in the palm of your hands.
DoomCar puts the players in control of a group of armed vehicles that need to survive in this post-apocalyptic world. In this Mad Max universe, you are free to customize your vehicle with various options available to make it the deadliest that can destroy all the enemies.
DoomCar offers hordes of enemies in the turn-based combats in which players are not free to intervene directly. All you have to do is, choose the best and balanced set of vehicles that are capable of facing all the dangers. The game draws on the classic pyramid of strengths and weaknesses, so you will have to have different kinds of cars.
Different kinds of equipment are being offered to equip with your vehicles. To make the vehicles more powerful, you can upgrade the equipment. The game offers you both Offline and Online mode.
The offline mode is the 'Campaign Mode' in which you have to fight against the AI. There are several online multiplayer modes also, in which you face players from all around the world. It includes massive battles with your clan and PvP duels against other people.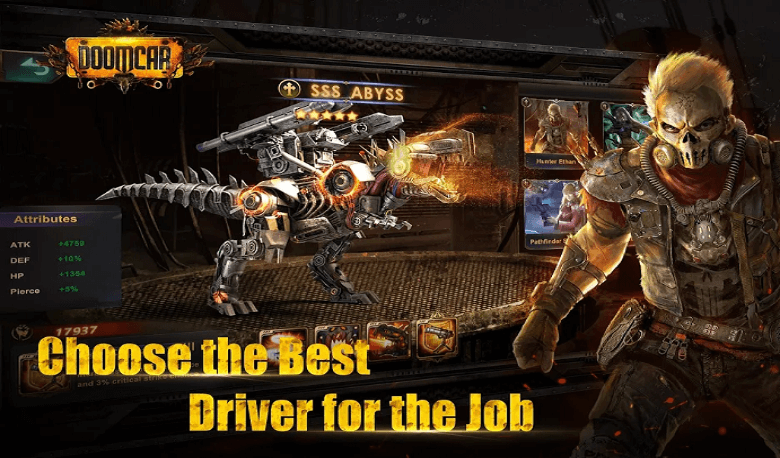 DoomCar is a fun RPG that offers a setting away from the witchcraft and sword to put yourself in front of dangerous armed vehicles. This is a game where the best strategy wins.
DoomCar is available to download through the Google Play Store.
Also Read: 10 Best Upcoming Mobile Games of 2020 You Should Keep An Eye On
Stay tuned with Mobile Mode Gaming (MMG) for the latest Mobile Gaming News & Updates!