Currently, most games available on the phone follow a similar formula and gameplay. Be it action games or puzzles, we all know what we are going to expect from them. However, for those gamers out there who want a new experience while playing, we have compiled a few games in the list below.
Blindscape
Developer – Gavin Brown
The first game on our list is also one of the most unique games. It is an experimental RPG with no graphics and only sound in the game.
In the game, you are a blind man and so have no vision. This means that the screen will be black for the entire game. You have to guide the character through the dark world using only the sounds. The main story and plot are brilliantly laid out even though it is very short.
The game is a testament to the developer's creativity. It can be described as a piece of art. Blindscape will leave an impression on your mind and create an experience you won't forget.
Download Blindscape for Android and iOS.
The Silent Age
Developer – House on Fire
The Silent Age is a point and click adventure game. The game will take you on a fun journey and introduce gameplay mechanics that are seldom seen in point and click games.
You are a janitor who stumbles upon a time machine that shows you a future where humans are extinct. This sets you on a quest to save the world. The gameplay involves unique puzzles in which you have to travel through time to solve them.
With beautiful graphics and sound, the game provides a rich gaming experience. It is has a nice storyline and will keep you engaged enough to complete the game before putting your phone down.
Download The Silent Age for Android and iOS.
Evil Cogs
Developer – Wet Fish
Evil Cogs is an adventure game available for mobile. While the game mechanics itself are not unique, this game does have highly creative graphics and game design.
In the game, you control a small ball of light and guide it through the dark world. There are various stages to clear with each having obstacles you need to overcome. Additionally, the levels are not very long, so failing at an obstacle does not send your progress back by a lot.
The game has extremely well-done graphics and sound that gives you an awesome gaming experience. You should definitely try out this game.
Download Evil Cogs for Android and iOS.
That Level Again Series
Developer – IamTagir
The next entry on our list is not a single game but a series of puzzle games. The That Level Again games can be said to be unique due to their total non-uniqueness.
In each game of the series, there are a set of levels you have to solve. The twist is that each level is identical to the previous one. However, you will have to think of different ways to solve each progressing level.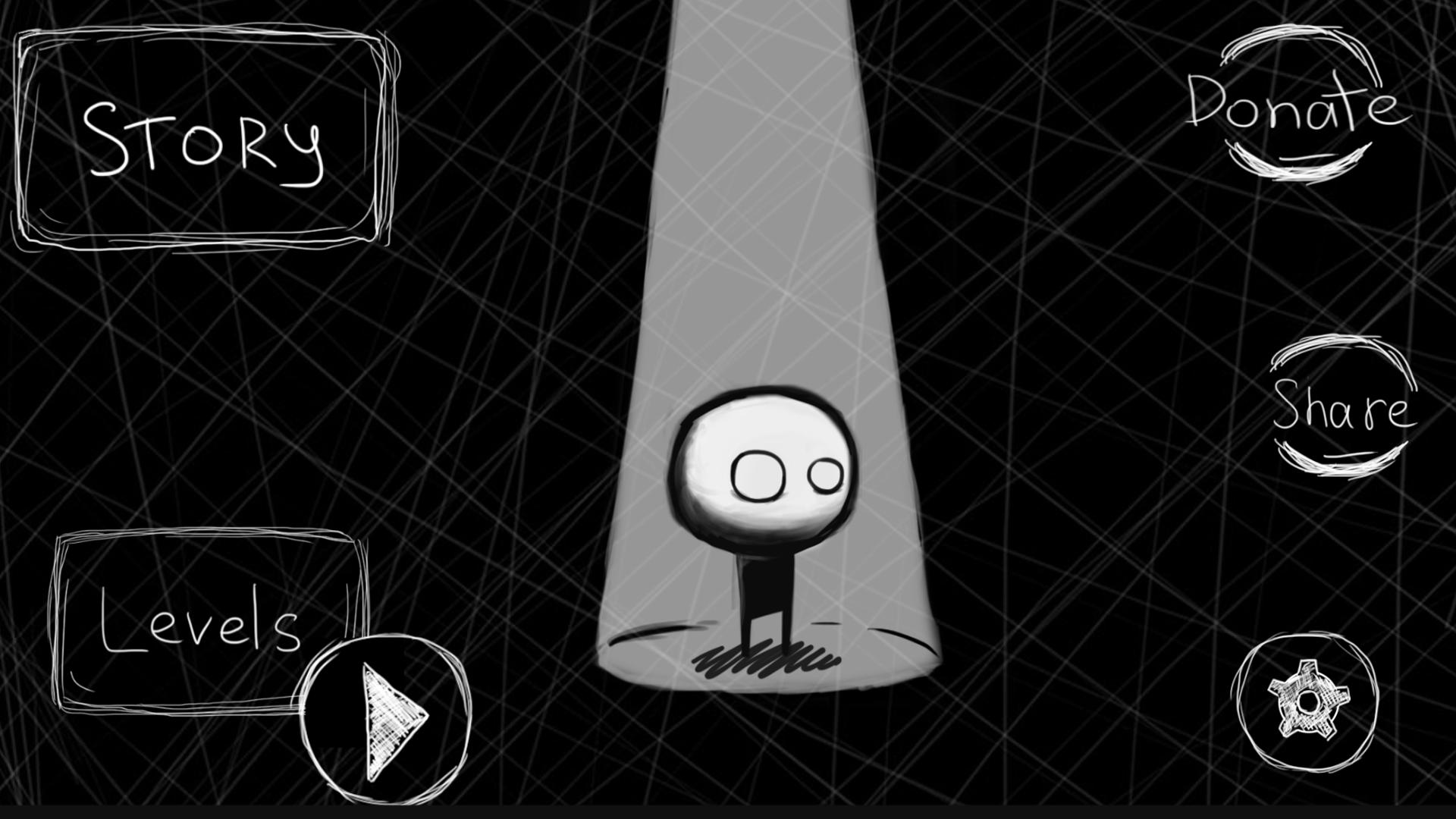 The games are simple in graphic and design. But, they will make you think hard while playing the same level and trying to solve it.
You will keep guessing what the next level brings for you. This series displays the awesome creativity of its developer. These are a set of fun games that you should definitely try out.
Download That Level Again for Android and iOS.
Download That Level Again 2 for Android and iOS.
Download That Level Again 3 for Android and iOS.
Download That Level Again 4 for Android and iOS.
No Humanity – The Hardest Game
Developer – Sweaty Chair Studio
The final game on our list is an arcade game. What gives the game its uniqueness is the extreme challenge and difficulty that the game provides to the player.
The gameplay is simple. You have to control a tiny spaceship and save it from the various elements trying to destroy it. However, what you will not expect is the barrage of obstacles being sent your way as you try to save yourself and stay in the game.
A few seconds into a level and all chaos breaks loose. Your entire screen will be filled with obstacles. The game is so difficult, tha taying in a level for more than 30 seconds is considered a big achievement in the game.
This game will test your anger management and patience to its limits. If you want to play one of the hardest games ever made, go and download this one right now.
Download No Humanity – The Hardest Game for Android and iOS.