Anime has currently taken over the entertainment industry by a storm. New and cool manga, anime are popping up every day for people to watch. Along with these, there also come loads of anime-related games for various platforms for fans to enjoy. With a variety of options, here we take a look at the best anime games available for mobile.
1

DRAGON BALL LEGENDS

Developers – BANDAI NAMCO Entertainment Inc.

The first game on our list is from the most popular anime franchise on earth. Dragon Ball Legends is a combat packed action mobile game. The game allows you to assemble a team of three Dragon Ball characters and battle it out against other players online. The controls are simple. You can use a basic attack by tapping on the screen, swipe sideways to dodge, and swipe vertically for a dash.
Additionally, each character has a unique ultimate move that you can use. This attack includes an over the top animated scene which is in the true essence of the Dragon Ball franchise.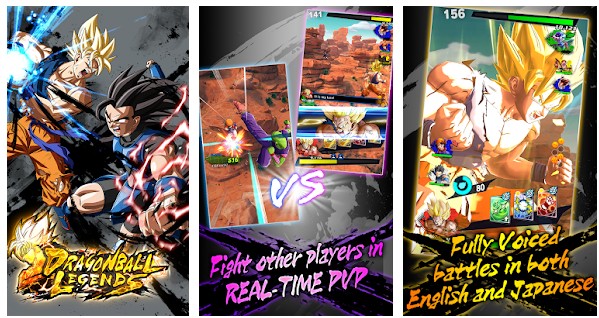 The game requires you to choose your characters keeping in mind the opponent which introduces a strategic element to the gameplay. What's more, the beautiful graphics, fully voiced and well-rendered characters, and the environment will certainly impress any Dragon Ball fan.
The game manages to provide an impressive PvP experience to the player. With simple controls and easy to understand game mechanics, this game is a must-try for all fans out there.