Anime has currently taken over the entertainment industry by a storm. New and cool manga, anime are popping up every day for people to watch. Along with these, there also come loads of anime-related games for various platforms for fans to enjoy. With a variety of options, here we take a look at the best anime games available for mobile.
DRAGON BALL LEGENDS
Developers – BANDAI NAMCO Entertainment Inc.
The first game on our list is from the most popular anime franchise on earth. Dragon Ball Legends is a combat packed action mobile game. The game allows you to assemble a team of three Dragon Ball characters and battle it out against other players online. The controls are simple. You can use a basic attack by tapping on the screen, swipe sideways to dodge, and swipe vertically for a dash.
Additionally, each character has a unique ultimate move that you can use. This attack includes an over the top animated scene which is in the true essence of the Dragon Ball franchise.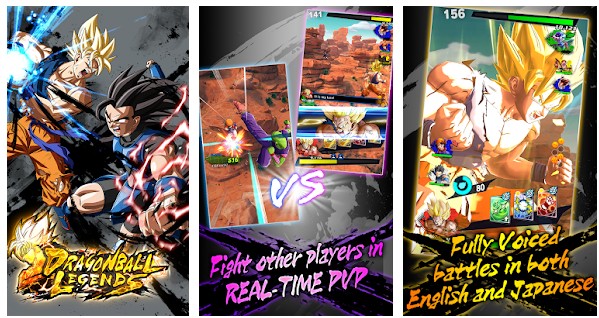 The game requires you to choose your characters keeping in mind the opponent which introduces a strategic element to the gameplay. What's more, the beautiful graphics, fully voiced and well-rendered characters, and the environment will certainly impress any Dragon Ball fan.
The game manages to provide an impressive PvP experience to the player. With simple controls and easy to understand game mechanics, this game is a must-try for all fans out there.
Download Dragon Ball Legends for Android and iOS.
ONE PIECE TREASURE CRUISE
Developers – BANDAI NAMCO Entertainment Inc.
One Piece Treasure Cruise is an action RPG mobile game based on the popular anime franchise. The game follows the anime's storyline. You are in charge of assembling a pirate crew of 5 members and set sail across the high seas to become the Pirate King.
The gameplay involves tap-based action which is a bit more difficult to master than other games. You need to time your tap precisely to deal the maximum damage. However, if you wait too long then your turn would end. This system makes you give your full attention to the game.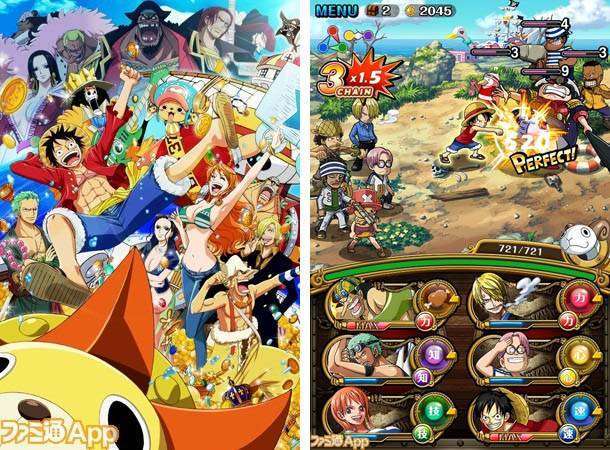 Each character also has special abilities that come with awesome sequences. The game mechanic also allows you to level up your favorite characters, collect resources, and play daily quests which brings a new dimension.
The game is complete with cool visuals, voice acting, and integrates the anime storyline effectively. Regardless of whether you have watched the series or not, you should definitely try out this game.
Download One Piece Treasure Cruise for Android and iOS.
Yu-Gi-Oh! Duel Links
Developers – KONAMI
Yu-Gi-Oh! Duel Links is a turn-based dueling game for mobile. The game is based on the anime of the same name which too involved the players dueling against each other using cards. You are a duellist who has to create the ultimate deck to claim victory over your opponents through duel battles.
However, the rules from the anime have been changed for the game. Duel Links uses a fresh set of rules not seen in the anime version. However, these changes do not hurt or reduce the value of the game. The rules are easy to learn and allow for more dynamic and faster gameplay.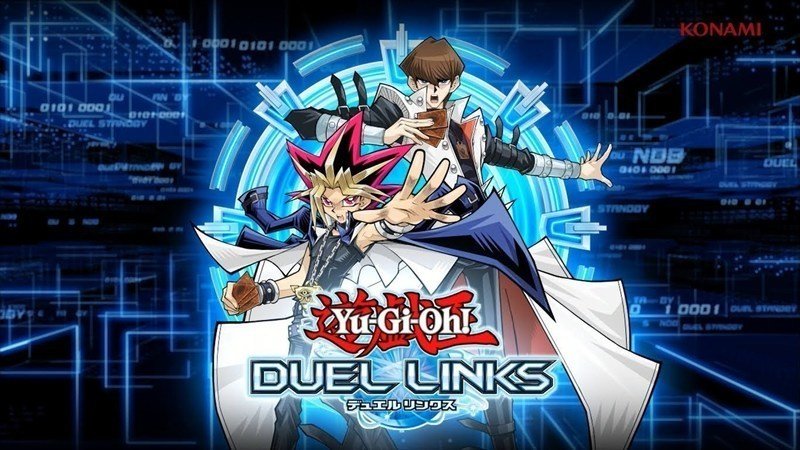 The game allows you to battle famous characters from the anime such as Seto Kaiba, Joey Wheeler, and many more. Further, you can also battle other human players in PvP battles. As you progress, the duels become more difficult giving you a tough challenge. With great visuals and sound, Duel Links is a good game to try for casual fans and players.
Download Yu-Gi-Oh! Duel Links for Android and iOS.
Pokémon GO
Developers – Niantic, Inc.
The next game on our list is the immensely popular Pokemon GO which transformed the augmented reality platform. Pokemon Go is probably the most unique game released for mobile. Additionally, this type of gameplay mechanic fits perfectly with the anime franchise.
In Pokemon GO, you are a Pokemon trainer who has to find and capture wild Pokemon by throwing pokeballs at them. Seems simple enough. However, the twist in the gameplay as everyone probably knows, is that to find these Pokemon you have to move around in the real world. The game uses your back camera and projects these pokemon on real-world locations which you then have to capture and train.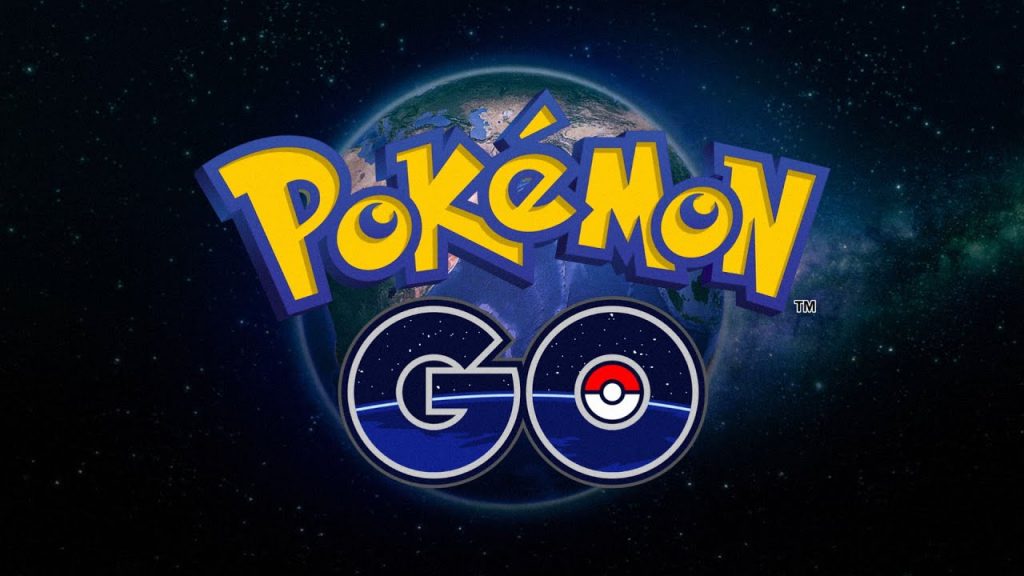 Additionally, you can battle and capture gyms, collect eggs that give you rare Pokemon on hatching, and upgrade your existing pokemon. The game has a large list of pokemon that you can capture and evolve and will keep you engaged for a long time.
Many of the tricks of this game are actually found by players trying out new things and then sharing them with others. This creates a close bond in the gaming community and has kept the craze for the game going till now. Pokemon GO is a unique game that everyone must play at least once.
Download Pokemon GO for Android and iOS.
Naruto Shippuden: Ultimate Ninja Blazing
Developers – BANDAI NAMCO Entertainment Inc.
Ultimate Ninja Blazing is a turn-based action mobile game based on the Naruto franchise. You are in charge of creating your own ninja team and battling it out with your opponents. The game follows the anime's storyline and will impress any Naruto fan.
The game gives you a large variety of characters from the anime to choose from which vary from Shikamaru to the Akatsuki. These characters can be collected as you progress through the storyline. Each character has his own unique ability and game style thus allowing you to pick them according to the opponent.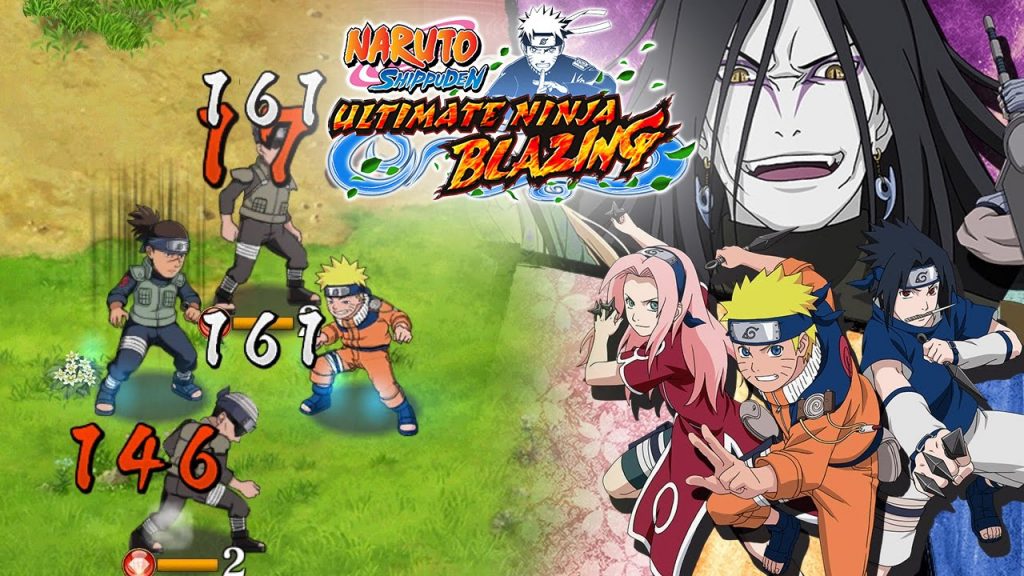 Additionally, the combat mechanics of the game are different from other turn-based games. Instead of tapping to attack, the game allows you to drag your chosen character to the enemy you want to attack. The environment is not grid-based which allows you to move your character literally anywhere on the screen. This mechanic makes the player strategize how to approach a battle and which enemy to focus on first. Thus making the combat more enjoyable.
Ultimate Ninja Blazing is a cool addition to the Naruto franchise. It is definitely a game you must play if you are a fan of the series or a general fan of turn-based action games.