As the classic horror franchise celebrates Alien Day, Alien: Blackout, which was a premium game, is now available for free. The 2019 horror survival game was controversial for being a mobile title. And it also posed as an indirect sequel to Alien: Isolation, a well-received FPS horror game back in 2014. This is a one-day offer for both android and iOS devices.
About Alien: Blackout
Alien: Blackout takes place after the events of Alien: Isolation. Amanda Ripley is stranded in the impaired Mendel Research Station along with 4 Haldin crew members who had just docked. The Xenomorph is on the loose inside the station, hungry for the kill.
Guide the crew members namely Thorncraft, Saito, Studwick and Yutani through the enormous maze-like pathways. Control the cameras and the doorways as you lead them to a specific location. Help the crew evade the Xenomorph, while you complete the objectives through seven levels of the Mendel station.
Every step you take counts as The Xenomorph reacts to almost anything. From the sounds of the doors opening and closing to the movements of the crew members, a meticulous strategy is your only hope.
The very short and limited gameplay is immensely tense because of how each level runs on a "Blackout" timer. The alien will also try to hunt you down in the access points as well from time to time. So it is important to listen to similar sound patterns that indicate the deadly alien approaching towards you.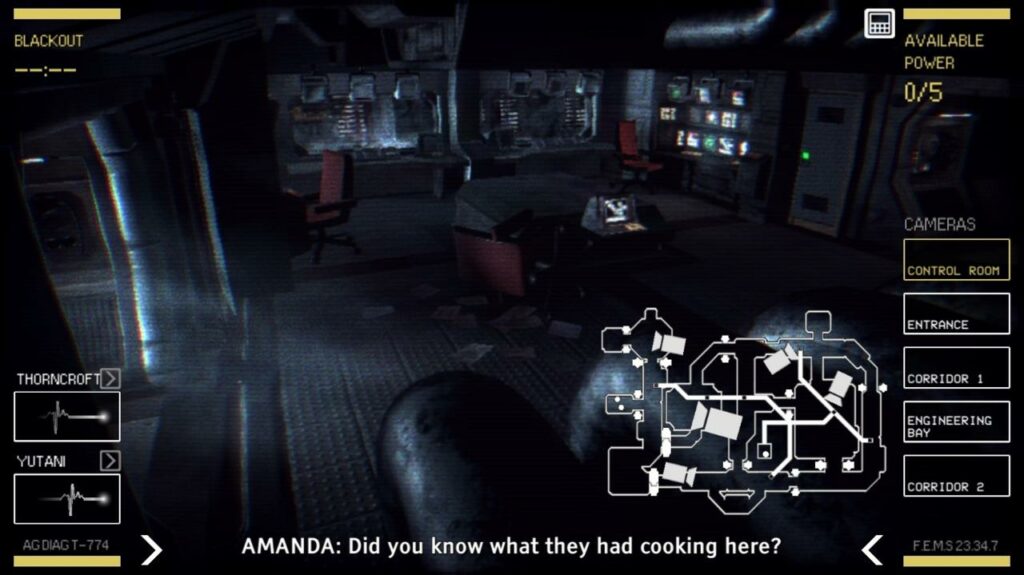 The game takes a huge turn in level 6 (spoiler alert) as you learn that the xenomorphs have laid a nest and the crew decides to blow up the station. Every decision you make has different effects on the game's ending with almost no casualties or no survivor at all.
This horror survival game was sure a refreshing take on Aliens. It had a different direction from the other Alien titles, despite the controversy. Developed by D3 Go! and published by FoxNext, Alien: Blackout is available for free on Android and iOS devices for today only.
Also Read: 4 Retro Games available On Mobile That Will Take You Back To The 90s