Harry Potter: Hogwarts Mystery released a slew of interesting stats to the muggle world. As the game reaches its 2nd anniversary, Fan Contests have also been announced as a part of the celebrations. Developed by Jam City, this popular RPG was released back on April 25th, 2018, for both Android and iOS devices.

In these two years since its release, stats reveal that players of Hogwarts Mystery have mostly chosen the House of Gryffindor, followed by Ravenclaw, Hufflepuff, and Slytherin.
Apart from the colossal 35 Billion minutes played, the game has also conjured up 50.5 Million Quidditch matches, 2 billion spells cast, and 2.1 million O.W.L (Ordinary Wizarding Level) exams taken. The game offers special in-game outfits every week to its players, resulting in the designing of more than 400 plus outfits.
These massive numbers are just an indication of how popular the game has become among fans and the mobile gaming community. Magical indeed!
With the anniversary celebrations around the corner, fans of the Wizarding World are given an amazing opportunity to take part in a "Design Contest." Contestants over the age of 18 can make their very own outfit design, taking inspiration from all the 4 Houses of Hogwarts and submit it on Instagram using the hashtag #HPHMDesignContest.
The Contest deadline is May 15th, 11:59 PM PT. Three finalists will be declared, and the ultimate winner of the contest will be decided by votes from the fans. The winning design will be featured in the game. Dates for the contest results and the incorporation of the winning design outfit in the game are yet to be announced. For more information, visit the official site here.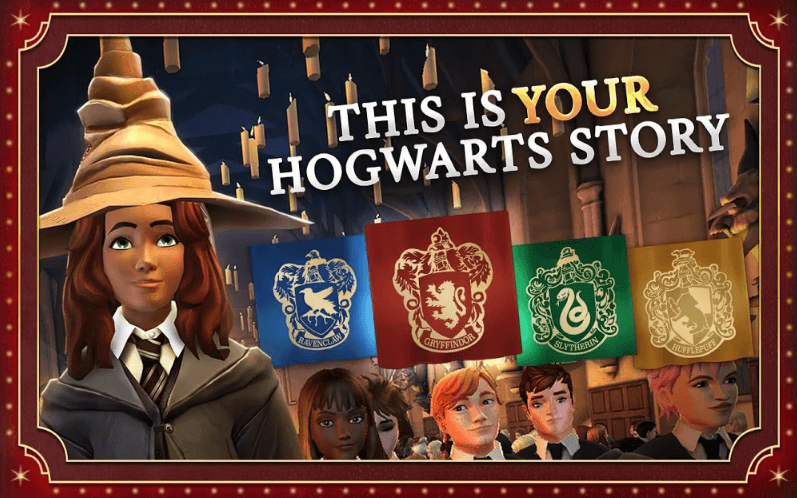 The celebration offers are not just done with its fans yet as it offers free in-game rewards. Every player will get a Digital Party onesie outfit, along with a pair of slippers that are House-specific, absolutely free. Party decorations will be in effect within the House Common Rooms of the game as part of the 2nd-anniversary celebrations.
Based on the global phenomenon and developed by JamCity, Harry Potter: Hogwarts Mystery is an RPG where your fantasies of being a Hogwarts Student can come true, and is available to download on both Android and iOS devices.