A couple of years back, Rockbite Games launched its very first game on the mobile platform; it was an idle mining game titled 'Deep Town'. And as of now, the game has over 10 Million Download with an impressive rating on 4.7 on Google Playstore.
But today, let's talk about the latest Project of Rockbite – Sandship: Crafting Factory, which is a factory management game set in a post-apocalyptic sci-fi universe.
In the game as a player you get to control the last remaining sandship: a gigantic, artificially intelligent mega-factory, which roams across the endless deserts of a far-away planet. Noranti One was a highly advanced civilization. After an accident forced your sandship into hibernation, it awoke in a world of ruins. Now you set on a journey to re-discover forgotten technologies, forge a better tomorrow through crafting and trade, and fight a vicious cult hellbent on your destruction. Unlock the secrets of this cryptic land onboard your incredible sandship.
Last month, Rockbite games announced that they are expecting delays in the release of Sandship. But the team managed to work remotely and even conduct a pre-beta test with 150 players.
And now Rockbite Games has just announced that they will soft-launch Sandship: Crafting Factory on 16th April in New Zeland. So if you someone living there, you are in luck because starting from tomorrow, you will simply be able to download Sandship via your local playstore.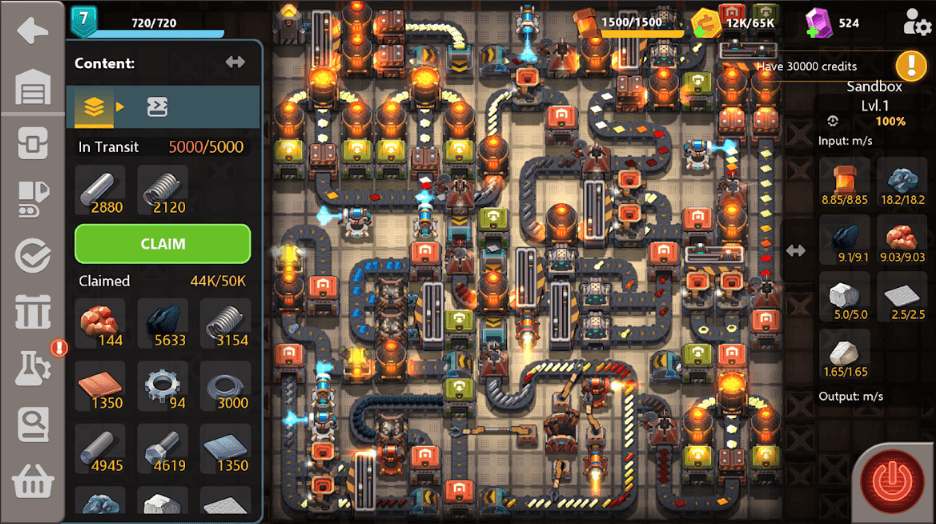 Players from other regions don't worry, as the developers have promised that the global release date of Sandship: Crafting Factory is not far away. According to us, you can expect Sandship to be globally released in Q3 of 2020.
Also Read: Riot Games is Working on the Mobile Version of Valorant
Sandship: Crafting Factory is also available for Pre-Registration on Google Play. Make sure to Pre-Register for the game to get a notification when the game is available to download.