War of the Visions: Final Fantasy Brave Exvius is a Role-Playing Game (RPG) that was made available to download for Android and iOS devices on 18th March 2020 by Square Enix. But the servers of the game were not functional at that time, and finally, today (25th March), players from all around the world can jump into this adventure.
In this game, you experience the world of Final Fantasy Brave Exvius in a unique way in the palm of your hands. The game combines the elements of Simulation with RPG and offers to the players very high production values, including excellent graphics and dubbing of all the scenes of story mode in both the languages: English and Japanese.
The story of the game is set on the continent of Ardra, and to control the region, you have to participate in the massive battles where you face off different factions. Through various scenes of the story mode and the charismatic characters, players get to see detailed visuals about the War of the Visions.
The combat system of the game is also inspired by the classic titles of the genre, such as Final Fantasy Tactics. You face off your enemies in 3D gridded scenarios and perform various attacks.
There are different actions to be performed, such as attacking, moving your character, using unique skills, collecting various objects, etc. You also have the option of performing legendary franchise summonings or the limits of heroes by the most powerful attacks.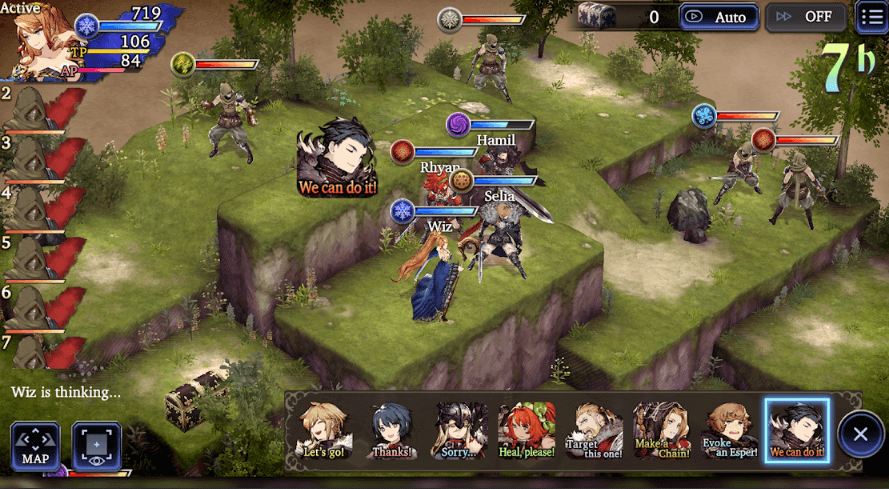 There are two different systems to recruit and level up each hero that you recruit: the Elementals and the Crafts. The Job System of the game allows you to upgrade or change heroes' class, whereas using the elemental affinity of each hero, you can inflict more damage to your enemies.
Apart from earning the heroes from the game's story mode, you can also recruit them using the 'Job System.' This incredible RPG also reunites you with the legendary characters of the franchise through various themed events.
WAR OF THE VISIONS FFBE is available on the Google Play Store and iOS App Store.