After taking pre-registration and beta tests, NEOCRAFT LIMITED  has globally released its Massively Multiplayer Online Role-Playing Game (MMORPG) 'Eternal Sword M' for both Android and iOS devices.

The game is set in a world that has been cursed and ruined by the chaos of forces a thousand times. Now you go back seven years ago to defeat the enemies and bring back to twist the fate of destruction and save the world from its end.
The game has stunning graphics that offer you a breathtaking experience. In the exciting story of a time-traveling, there are various possibilities to change the future as per your choices. You control your character throughout the adventure and use multiple talents and skills available to control the enemies.
Eternal Sword M also has various customization options for the characters, including mounts, wings, outfits, and artifacts. And by upgrading your mounts and wings, you can unlock more appearances for free. You can also do raids to collect epic artifact drops to might bosses.
In this adventure you are not alone at all, you can invite your friends to join you while exploring this vast world because there is a need for good team co-operation in raiding these well-designed dungeons. Along with yourself, you have to protect your teammates as well by using mobile power suits and defeating ancient golems.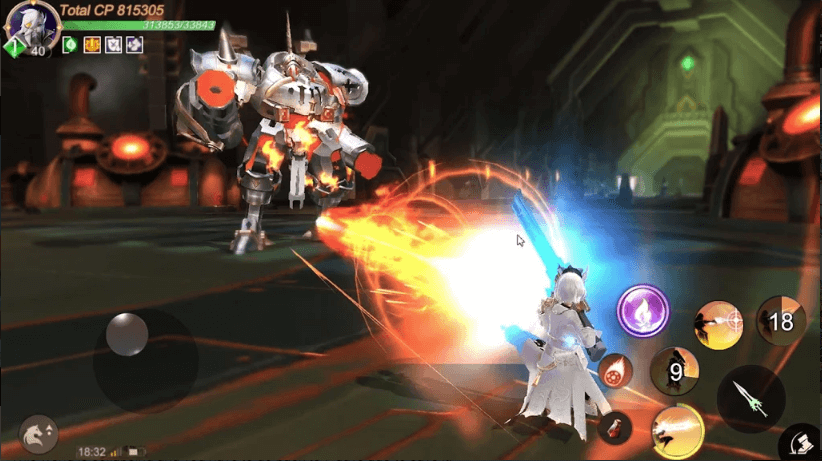 The game also has a guild system that allows you to fight for the honor of the guild. You can enjoy your guild life with comrades by participating in various events such as pray, hot spring, and quiz. There are also Guild vs. Guild MOBA battles to defeat other guilds and rule the world.
Eternal Sword M is available for both Android and iOS devices on the Google Play Store and iOS App Store, respectively. If you pre-registered for the game, you would also receive $1000 in-game and real-world rewards.