Exactly two years back, nobody knew that the game launched today 'PUBG Mobile' will become the number 1 mobile game in the entire world. Today, PUBG Mobile has already crossed over 600 Million Downloads and has a total of 50 Million daily users. A milestone that other gaming studios dream off.
Today, on 21st March 2020, PUBG Mobile turns 2 years old, and the developers have promised to host a live stream starting from 6:00 PM Pacific Time on the official PUBG Mobile Youtube Channel where they will be inviting special guests and giving away many in-game awards to the viewers.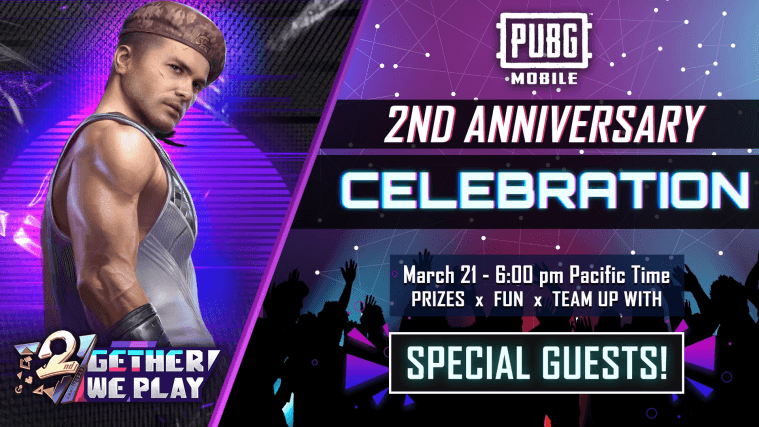 Tencent Games has even shared a video that shows a recap of what PUBG Mobile witnessed in 2019. It's just like a Youtube Rewind, but for PUBG Mobile Community.
Also Read: PUBG Mobile Anti-Hack System Explained By The Developers