Taxi simulator 2020 is a car simulation game developed by Ovidiu Pop. Ovidiu pop is a game developing company that has released a lot of simulation games such as Bus Simulator, Flight Simulator, etc. This game is a great addition to their collection of games. The detailed game review of the Taxi Simulator 2020 is shared below.
Taxi Sim 2020 is a great taxi simulation game. The game occupies a moderate amount of space on your phone. The graphics of the game are excellent. The gameplay is also good; similarly, the controls of the game are good too. You can select a car of your choice by the amount of cash you have. Once selecting the car of your choice, you can simply drive around the place and look for clients.
There are three maps available in the game New York, Miami, and Rome. New york map is comparatively bigger than the other two and is a lot more fun to ride. The game also has a manual gearshift option that gives you a perfect simulation game experience. There are penalties in the game which reduce your fare amount. The penalties depend upon the type of passengers who get into your car.
You'll have to follow traffic rules, unlike GTA; as a result, you'll be fined. If you hit obstacles, your car will get damaged, and once the car is totally damaged, you'll have to pay coins, which are rare to come by. There are three different camera orientations available in the game.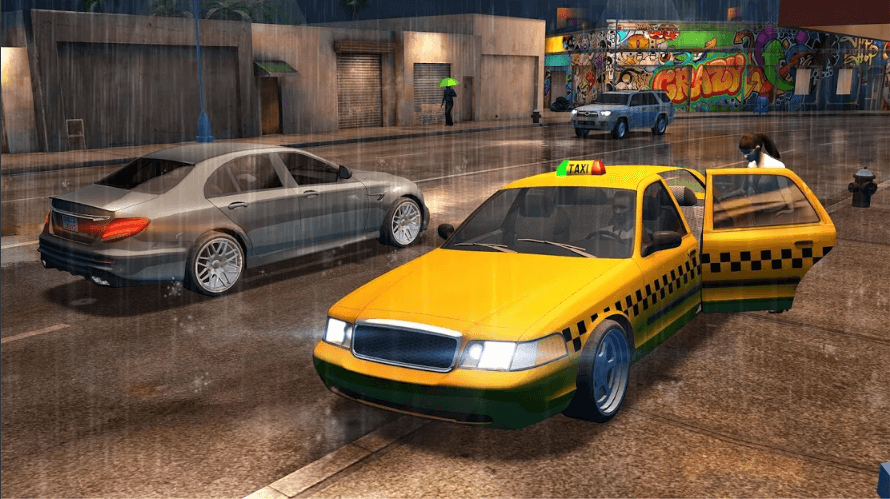 There is a multiplayer mode available in the game, where you can play with your friends without any rules. In the multiplayer mode, there aren't any objectives. It is just a free roam on the map, racing with your friends.
Taxi Sim 2020 is available on both the Google Play Store and iOS App Store for Android and iOS devices respectively.