Naruto: Slugfest is the world's first 3D MMOARPG, which has been developed and published by 'GameSamba Corporation.' The game is based on the popular anime Naruto Shippuden. Now, it is making its way to globally for which the developers have collaborated with regional publishers to release it in different languages.
The game features cinematic 3D Visuals and plot restoration of the World of Naruto. You also get to experience its incredible technical design that delights you with the voices of the original characters from anime. This much of features in a single game require some specifications on your smartphone.
In this post, we are going to share with you the minimum smartphone requirement to play Naruto: Slugfest. So let's begin:
Android
| | |
| --- | --- |
| Minimum Requirements | Recommended Requirements |
| CPU: Quad-core | CPU: Octa-core |
| RAM: 3GB | RAM: 4GB |
| OS: 4.4 (Kitkat) | OS: 6.0.1 (Marshmallow) |
iOS
| | |
| --- | --- |
| Minimum Requirements | Recommended Requirements |
| CPU: iPhone 6S+ | CPU: iPhone 8 |
| RAM: 2GB | RAM: 2GB |
| OS: iOS 12 | OS: iOS 13.3 |
* Storage Requirement: 2GB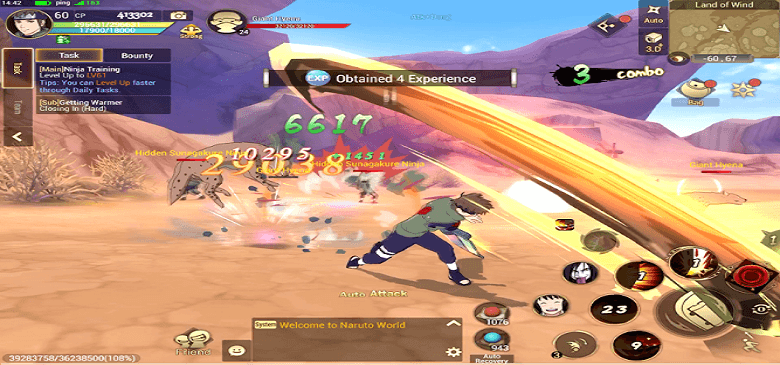 About Naruto: Slugfest
Naruto: Slugfest is a 3D MMOARPG which takes you back to the Konoha on a new adventure in popular manga series. It reunites you with Sasuke, Naruto, Sakura, Kakashi, and other characters that have been created by Masashi Kishimoto.
The gameplay experience is similar to other games of the genre; you have to complete the mission to gain experience and new equipment. Using the experience, you can level up your different skills to turn the tide of battles. The control system of the game is also well adapted according to the smartphone devices for a smooth experience.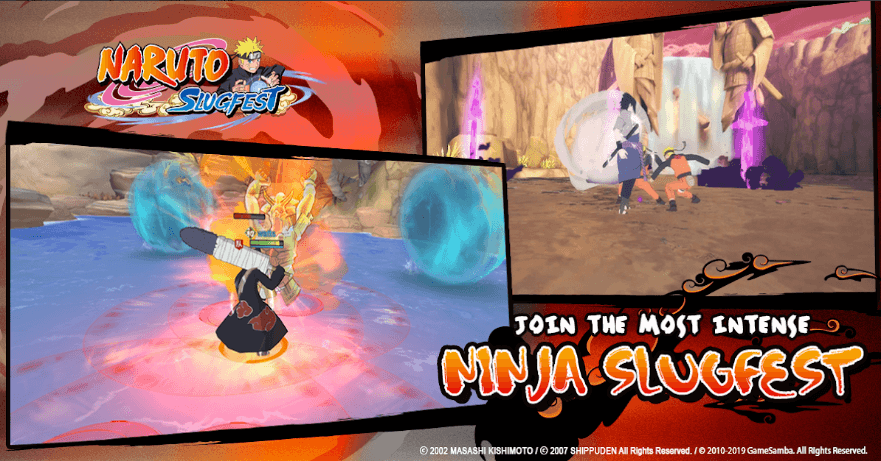 This fantastic MMORPG submerges you in the story of popular anime. You can play with your friends to complete the team mission. And you can also participate in 1v1 duels against the players from all around the world.
Naruto: Slugfest is available on Google Play Store and iOS App Store.