Netmarble has started the pre-downloads of the English Version of The Seven Deadly Sins: Grand Cross, which was originally released in Japan and Korea in 2019. This is a Role-Playing Game (RPG), which is based on the manga hit by Nakaba Suzuki released in 2012.
The game mixes the elements of both manganime action and TCG gameplay. It makes you dive into the action along with the whole gang from the show, including Elizabeth Liones, Meliodas, Hawk, and others. As you proceed further throughout their exciting story, you will get to notice a cute touch of the original show.
One of the most important aspects of the game is its Combat system; gameplay is also none less. In each turn, you can perform different actions as per your character's attack skills. There are specific cards in the game, reflecting these special skills. You just have to pick the card and add it to your deck.
By fusing your cards, you can deploy strong hits as well as summon additional energy for each hero and unleash the spectacular final special attacks. One more thing which makes the game unique is endless possibilities that can be embarked on by each player.
Straight from your village, along with the original story, you take on a series of quests, each of them with different combat scenarios. Meanwhile, on other quests, it is up to you to find the objects or cook dishes in your bar 'The Boar Hat.'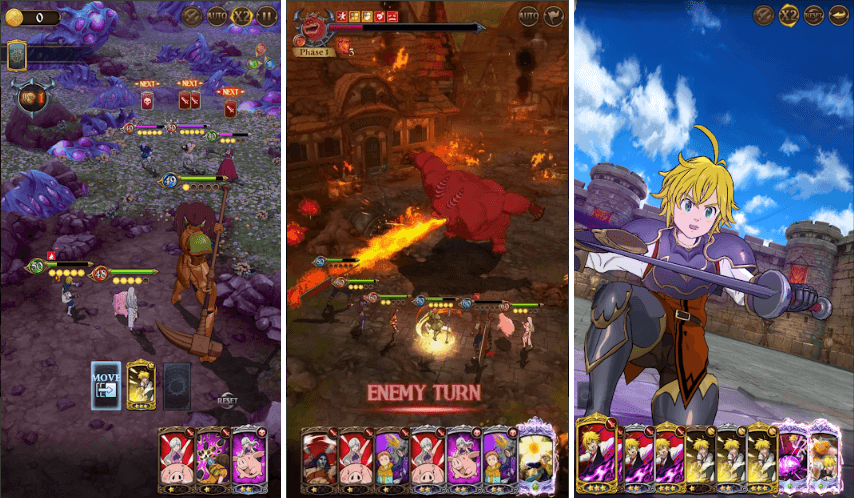 In every possible way, The Seven Deadly Sins: Grand Cross is a thrilling video game. It is the best combination of RPG, CCG, and the action-packed gameplay with tons of clips from the original anime based on the classic epic story by Nakaba Suzuki.
The Seven Deadly Sins: Grand Cross is available to pre-download on Google Play Store and iOS App Store. The servers are expected to open at 10:00 AM (GMT+8) on March 3rd.