After the Pre-Registration and Beta test period, YOUZU has released its action-adventure Role-Playing Game (RPG) 'Light of Thel: Glory of Cepheus' for both Android and iOS devices. The game is set in an open, expansive world that features slick visuals, cartoon-style animation, a colorful and cute cast of characters, and a wide variety of game modes to satisfy all your fantasy cravings.
In Light of Thel: Glory of Cepheus, the characters are divided into five powerful classes, which include: Omni Warrior, Run Mage, Elven Archer, Shadow Assassin, and Holy Priest. Each class has unique skills and abilities which can be used to turn the tide of battle. You can switch them around to gain the full range of combat experience.
The game requires not only personal skill and courage, but also careful teamwork because there are many powerful bosses waiting to be challenged, and defeating them requires perfect teamwork. Apart from the thrill of victory as a reward, there are precious treasures and superb equipment that can be obtained in raids.
If you are getting tired of playing endless battles, you can go for playing the relaxing casual game modes. The land of Thel is full of fishing spots and buried treasures waiting to be discovered. Clattering mining picks, and clanging blacksmith hammers sing a glorious song of profitable gathering and crafting work!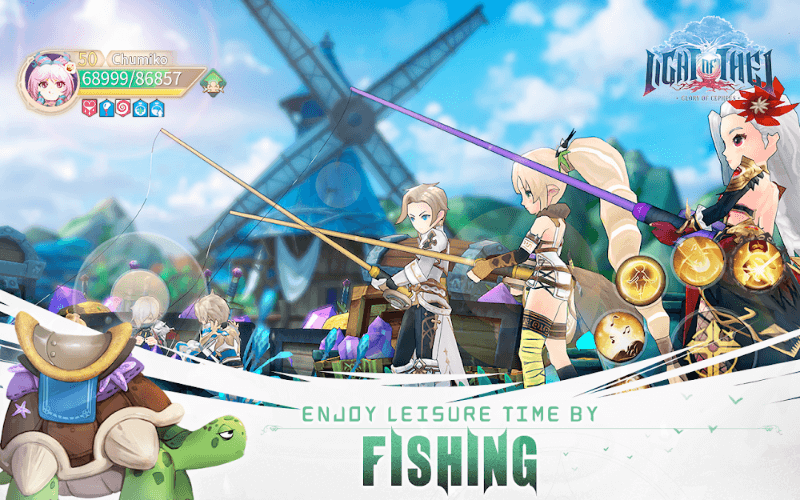 You will not be alone in this adventure; your cute but deadly pet will always be there to aid and protect you throughout the journey. There are various Battle Pets available in the game, and each of them with Unique Talent Skills.
Using the various customization options available, you can customize your appearance with diverse equipment sets and fashion items. There are various emotes as well for having fun on this adventure. Apart from battling, you can Sing, Dance, Exchange greetings or Play pranks with your friends and significant others.
Light of Thel: Glory of Cepheus is available on the Google Play Store and iOS App Store.