Square Enix has globally released the Japanese highly popular Role-Playing Game 'Dragon Quest of The Stars' for both Android and iOS devices. But as of now, the game is only available to download and will not be playable until tomorrow.
Dragon Quest of The Stars is based on the RPG series Dragon Quest of which over 80 million copies have been sold worldwide. Now it is making its way in the palm of your hands. The game was initially released in Japan back in 2015 and has proven itself to be incredibly popular. Since its launch, it has been downloaded over 20 million times. Now, five years later, it is making its way to the West.
The game is a turn-based RPG, in which players get to use a variety of spells and skills that triggers combos between their characters, results in even more powerful attacks. This is called the Skill Gauge Battle system, but be careful though, Boss monsters have skill gauges too. So players need to make their strategies carefully to avoid being hit with these powerful attacks.
Before diving into the battle, using the character customization system, create your own unique character by choosing its gender and features. As you progress further in the game, you will be able to unlock the 'Change Vocation' feature to change your ideal vocation. You also get to upgrade the weapons and armor for performing major attacks and protection.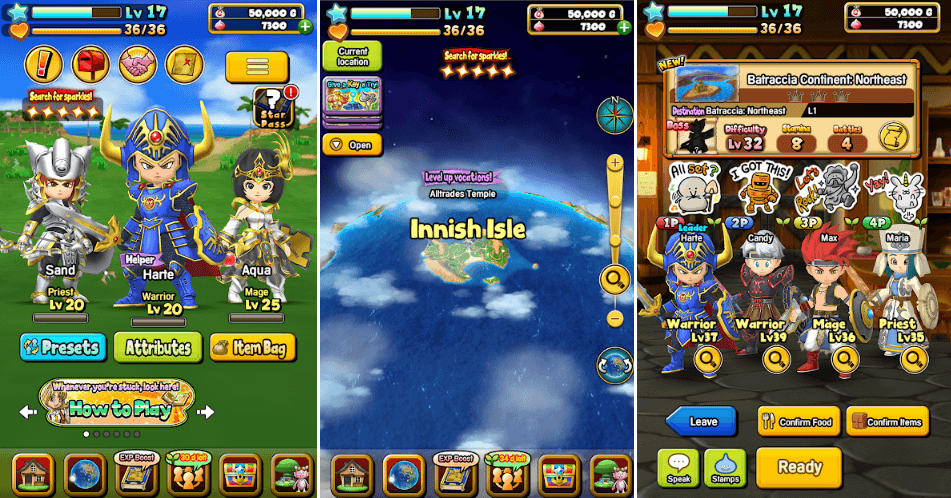 The map of Dragon Quest of The Stars takes the form of a planet and is fully optimized for mobile devices. There are various options to explore the planet, such as Swipe, Rotate, and Freely Zoom in and out of the planet. You can also discover new items by tapping the sparkles on the planet.
Dragon Quest of the Stars is available to download on the Google Play Store and iOS App Store.
Also Read: 10 Best Upcoming Mobile Games of 2020 You Should Keep An Eye On
Stay tuned with Mobile Mode Gaming (MMG) for the latest Mobile Gaming News & Updates!