The Coronavirus crisis has been going for over a month now, people have been dying of this disease, and we are still not able to find a proper cure for this problem. This disease has severely hit China. The public offices have been shut down, and people have been asked to stay at home.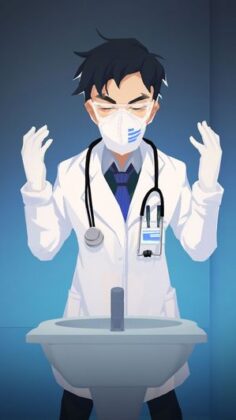 Chinese People have been playing a lot of mobile games lately; for example, the Honor Of Kings, which used to get 60 Million Active Players daily, rose to 100 Million, because of this reason.
Anyways we all know that so rather than discussing over Coronavirus, we are going to talk about the latest mobile game by 'Ace Games, ' which has been titled 'Retrograde.' It is an interactive story game that tells the stories of those impacted or fighting on the frontline to combat the coronavirus outbreak. Over 60 people came together to develop this game in less than 15 days.
Also Read: Be an evil doctor in the upcoming medical simulator Bio Inc. Nemesis
This game serves as an excellent way to educate the players about the dangers of the virus and safe practices. And because of these very reasons, several such games are being sponsored by the local government.