In a step forward to the global release of 3D MMORPG 'Dragon Raja', the developer Tencent Games has started a Closed Beta Test (CBT) of the game for Android devices before its global release on 27th February. The CBT servers have been opened on 18th February, and it will end 25th February, which will be followed by a global release. The qualified internal testers can download and play the game in advance.
All the selected beta testers need to use the dame E-Mail that you provided at the time of registrations; otherwise you won't be able to access beta test. Before start downloading and the game, make sure that your devices have 4GB of free space because the CBT files require at least 3.5GB of space.
The developers have released an update on 19th February 6:00 AM (UTC+0) by which they have upgraded the server configuration to provide a more stable gaming experience, and now the game will be able to accommodate up to 10K players on the test server. As the developers have increased the limit of testers, so if you did not register earlier for the test, no need to worry, you can still download and play the game in the test phase.
Click here to Download Dragon Raja CBT
Do not forget to give your valuable feedback to the developers while participating in the beta test. If there are still some players who are not being able to log into the game, wait for the official launch on 27th February.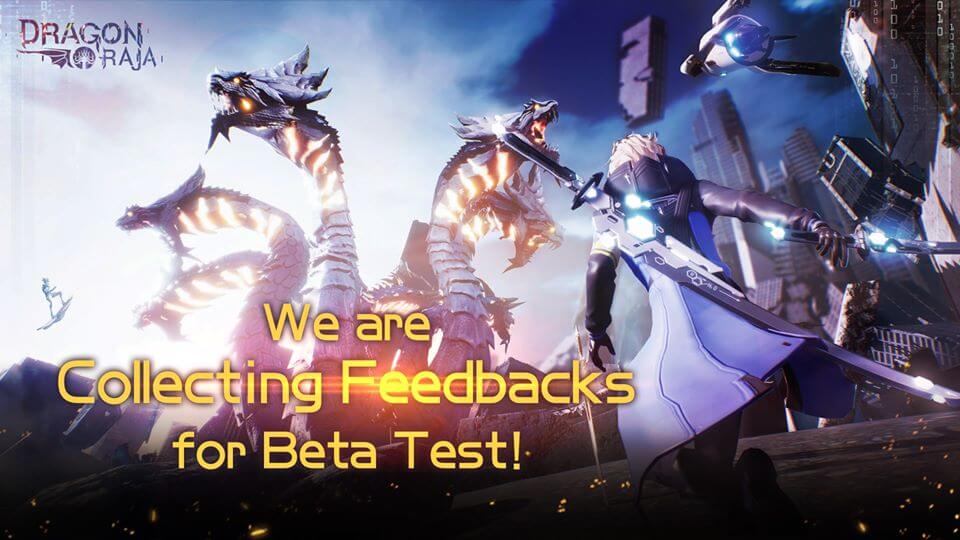 About Dragon Raja
Dragon Raja is a next-generation Open World 3D MMORPG in which you get to explore the futuristic fantasy world on the back of a dragon. The game has an exciting and dynamic combat system with controls that have perfectly been adapted for touchscreen devices.
Similar to other MMORPGs, in Dragon Raja also, you complete the missions and extra experience to progress through the game. During completing the missions, you can even opt for controlling your character manually, or you can enable the automatic mode. It does not matter which mode you choose, as you progress further, you will slowly uncover the intriguing storyline of the game while completing missions.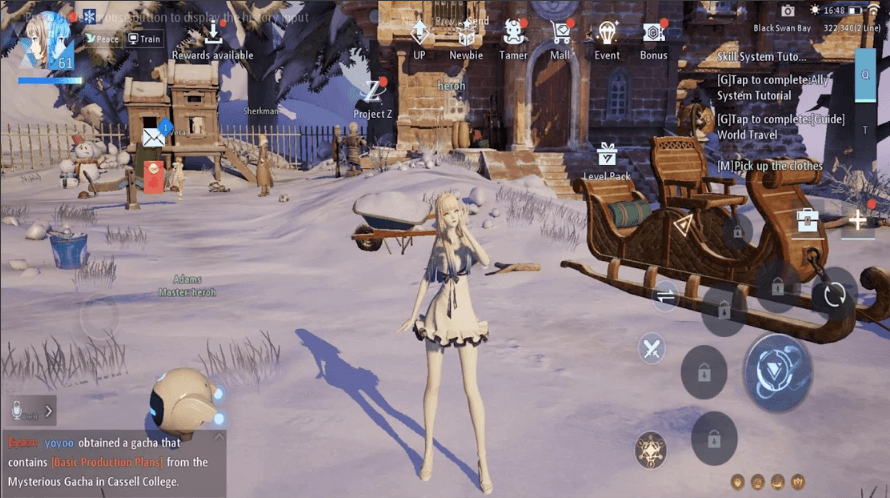 Dragon Raja is a spectacular MMORPG that offers you fantastic graphics similar to those of console or PC games. The only problem is, all those graphics require more specifications in your devices than other games. You need to have a minimum of 2 GB of RAM and at least 6 GB of free space on your device for smooth gameplay experience.
Embark on an exciting adventure with Dragon Raja and pre-register for the game on Google Play Store and iOS App Store.