Developed by Exceptionull Games, Election Year Knockout is an arcade game where the Presidential candidates knockout each other in the boxing ring to claim the Oval Office and make the United States of America free from 'President Donald Thump.' The game has been released for both Android and iOS devices.
In the game, you create your political party, but you do not have to campaign around for votes, instead of that you have to lace up your boxing gloves and punch your way to the White House in Election Year Knockout. There are various hilarious political opponents in the ring, including Uncle Joe, Jab Bush, and Birdie Sanders, before squaring off with president Donald Thump himself.
Election Year Knockout is like a White House Correspondents dinner with boxing gloves, uppercuts, and haymakers. The game hits both Democrats and Republicans sides of the aisle hard.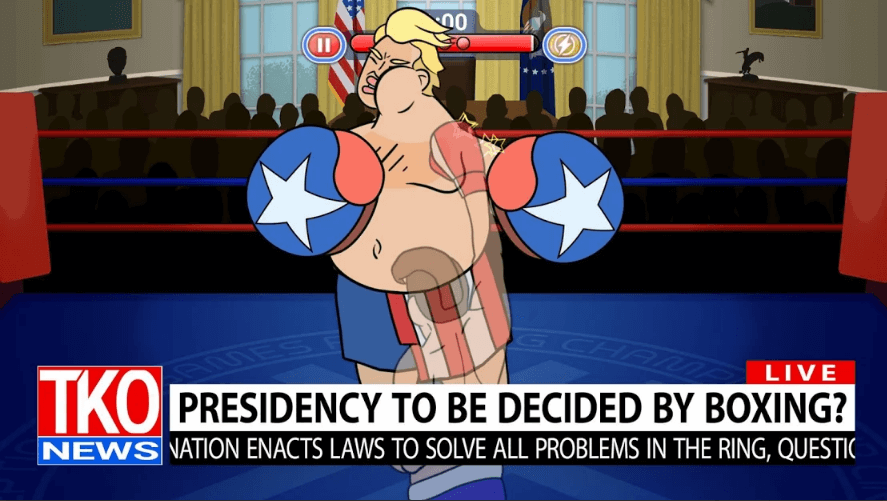 Give your favorite or least favorite opponent an uppercut to the face but keep in mind each opponent comes with its unique challenges and have their weakness and strengths. But the hysterically funny cutscenes and mixed political jokes will make you laugh harder at a boxing game.
Beating your opponent in the ring is not everything you are supposed to do; there are optional bonus missions as well, which keeps the political pugilists interesting for hours.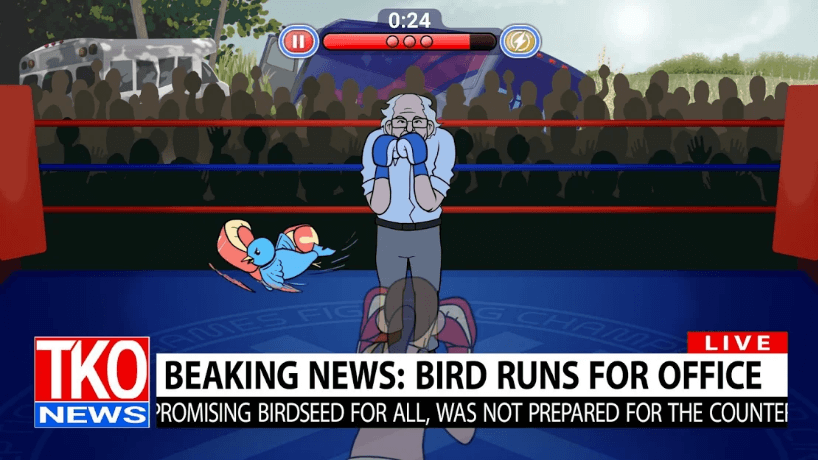 As we all know, Politicians never fight fair, so neither should you! The powerful boosts like Cup of Filibuster, unlocking them will allow you to punch almost forever. There is also a Veto Boost, which allows you to make one final stand, but it can only be used once per match.
Election Year Knockout allows you to customize your character, including the hairstyle, gender, hair color, and skin tone. There are even multiple patriotic styles of boxing attire to choose from.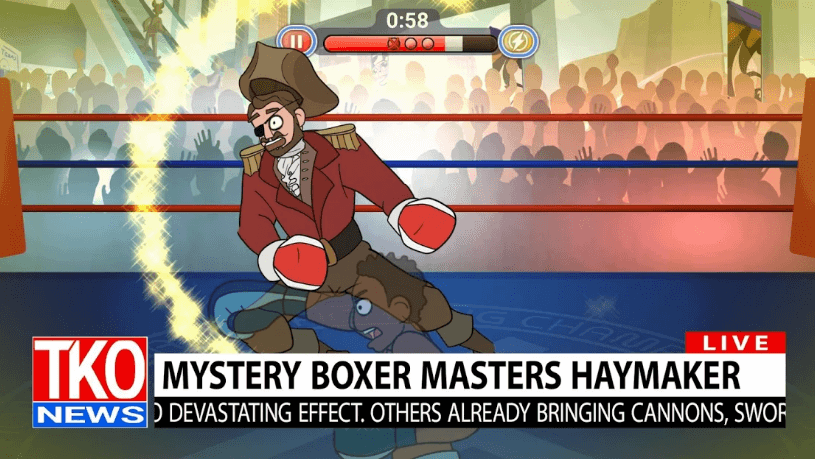 With the launch of Election Year Knockout, there are around 90 challenges to test your skills with much more on the way soon.
Election Year Knockout is available on Google Play Store and iOS App Store.
Also Read: 10 Best Upcoming Mobile Games of 2020 You Should Keep An Eye On
Stay tuned with Mobile Mode Gaming (MMG) for the latest Mobile Gaming News & Updates!