The Dragon Quest series is very popular in Japan, but now slowly, it has gained motion in the Western Market as well. But Square Enix always releases new Dragon Quest mobile games in Japan First and then bring it into the western market.
And it has just announced it's brand new Tactical Mobile RPG game 'Dragon Quest Tact' for Japan. The game is scheduled to release in the country this year itself. Talking of the game, it will come with many features the fans are sure to fall in love with. Yuji Horii, Akira Toriyama, and Koichi Sugiyama will contribute to the game as they did in all other entries in the series.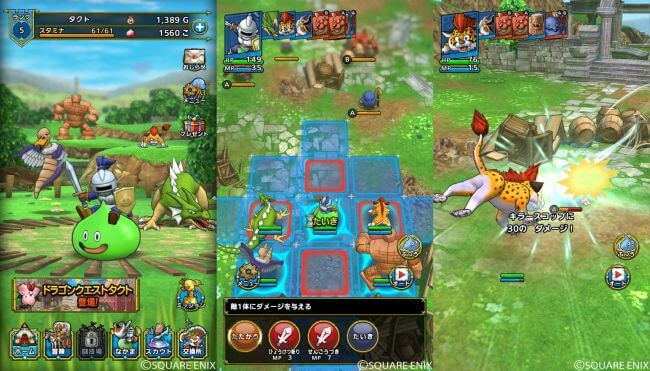 In Dragon Quest, Tact players will have to move their units around a grid-based battlefield, and once enemy unit and your unit are close by, it will automatically engage in battle.
As of now, all we know is that Dragon Quest Tact is going to be free to play, and it will feature gacha mechanics and a lot of different monsters to collect and customize. Talking of the release, as we mentioned above it's scheduled to launch in Japan this year itself. No news of the game releasing in the Western market has been shared yet.