After Dev Blog 2 The developers of Garena Free Fire have come up with the Blog no. 3 to share the changes which they have/are going to make in the game based on players' feedback. The Dev Blogs are supposed to be published at the end of each month, but this time the developers are quite late, but it's Better late than never.
Talking about the HUD, since the last update, the developers are trying hard to apply the valuable feedback of players and making the most players happy, including both types of players: one who likes new HUD and those who prefer old HUD.
Taking a step back, developers discussed the initial goal behind updating the HUD. The primary objective behind the update was to give the game a cleaner look, which allows the players to have more space to find the enemies across the battlefield and facilitate the combat. They also wanted to update the icons because they looked old and do not reflect the artistic skills of this day.
The developers aim to keep Free Fire evolving in all aspects, including art, gameplay, design, and this way, a reflection of that. The HUD helped them in highlighting that the game is evolving and showcasing the improvements development-wise. The developers are very happy with that.
For most of these changes, the developers have reached their goal, and its credit goes to the most of loyal and old school players either got used or finds necessary to be in certain portions of the screen for visibility's sake — I'm obviously talking about the ping & kill feed positions. On this point, the developers heard them louder and clear.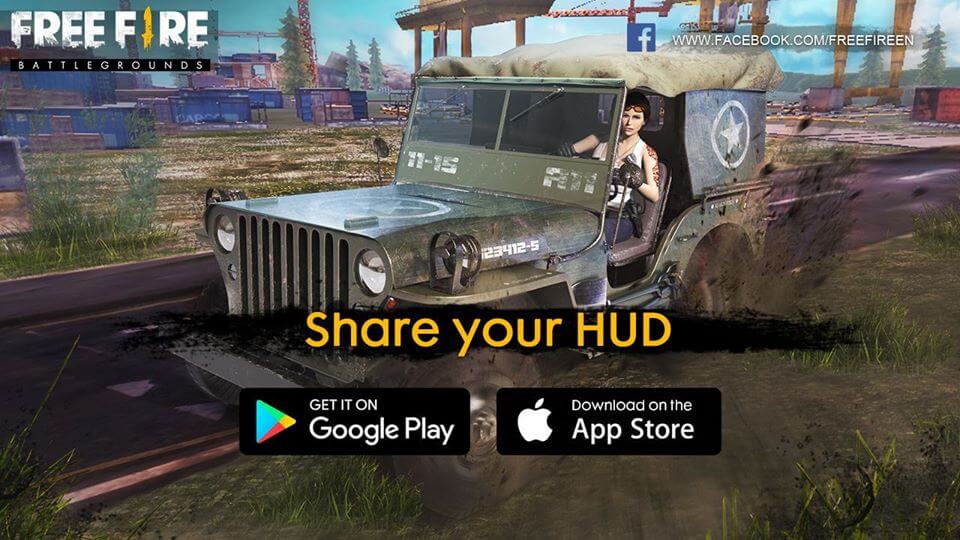 The Android users can download an update from the store that allows them to customize these options the way they want. For iOS users, an update will be released shortly. After this update, players can go to the settings menu and configure the position of things the way they want it the most. If you're a little bit more patient, fear not, this feature will come alongside with the next patch as well!
As the concluding remark, developers have said that: 
"we also know how much keeping the game light is important for most of our players, so even though we're aiming to make things look slicker, nicer, and cooler, most of the times we're also aiming to make them even be lighter than their previous version!"

Free Fire Developer Team
So that's it for this time. You can also use the hashtag #AskFFDev for any questions and suggestions related to Free Fire.
Also Read: 10 Best Upcoming Mobile Games of 2020 You Should Keep An Eye On
Stay tuned with Mobile Mode Gaming (MMG) for the latest Garena Free Fire News & Updates!