In the past, we have published many articles over Disorder, the upcoming team-based competitive shooter game developed by NetEase Games. But today, we are super excited to share with you that Disorder finally gets an official release date.
As announced by NetEase Games, Disorder will be released in SEA on 28th February 2020. (It will be available to players in selected SEA countries only including Singapore, Malaysia, Thailand, Indonesia, and the Philippines).
The Pre-Registration for Disorder has also just begun. Make sure to Pre-Register for the via the Official Disorder Website. For the player unaware, let us tell you that Disorder sets in a war-ridden alternative reality where players can enjoy thrilling gun-play, cooperative game-play, immersive art style, and an innovative worldview.
Also Read: 10 Best Upcoming Mobile Games of 2020 You Should Keep An Eye On
Also if you are still here and haven't clicked on the Disorder Pre-Registration link, then let us tell you that any player who pre-register will get 888 Credits, three 2h Double EXP Cards, three Double Coin Cards(2h), ten Battle Remarks, and one Speaker, once the game releases.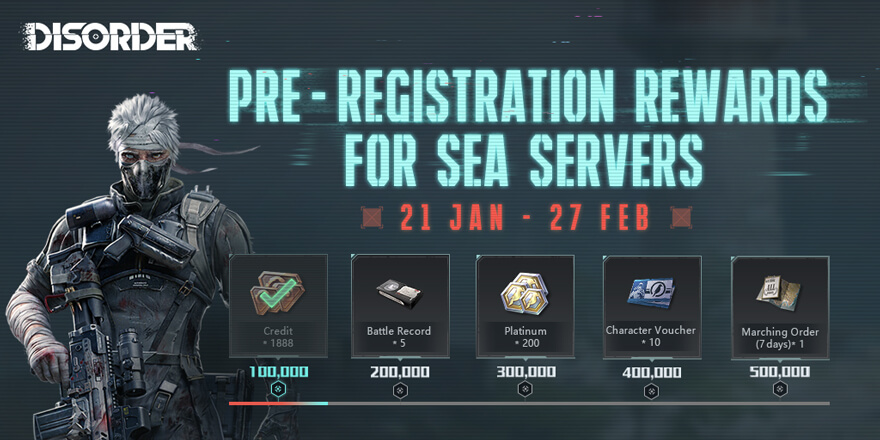 Disorder is expected to provide an excellent gaming experience on your mobile devices, stay tuned with MobileModeGaming for more future updates about the game.