Hasbro and D3 G.O. have released its strategy game 'G.I. Joe: War On Cobra' for Android devices as well after its initial release on iOS devices. The concept of the game is similar to that of Clash of Clans.
Now it is up to the players to build their base and attack other player's bases around the world. You have two options to join the team; you can either be in Joes' side or Cobras'.
On the one hand, you have to manage and build your base of operation with different types of buildings and defensive items. On the other hand, if you attack the enemy's base, you are going to need reinforcements from your troops.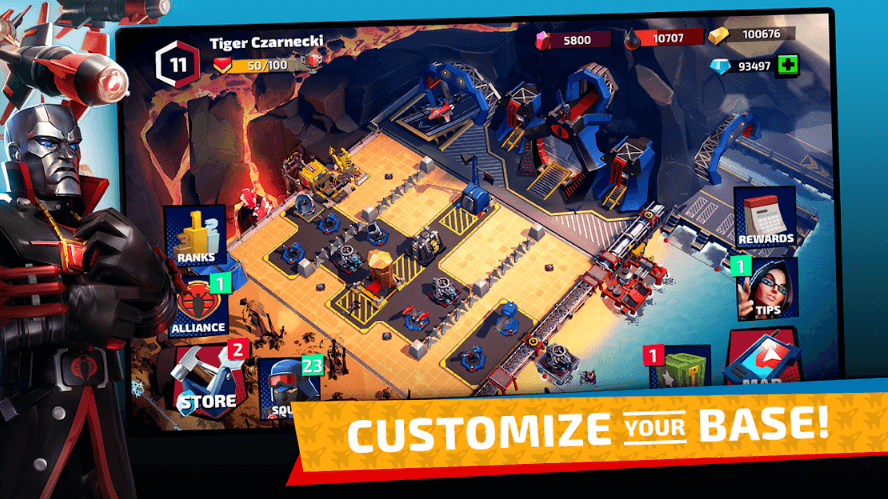 The main difference between G.I. Joe War on Cobra and Clash of Clans is that the game adds additional strategic components for you to ponder, As, during battles, it is up to you to command your units. You can choose which building or enemy troop you want your units to attack, and to command special attacks deploy them strategically.
Overall G.I. Joe War on Cobra is a fun strategy game that adds extra complexity and addictive formula to Clash of Clans formula. It offers you excellent graphics with a lush cartoony aesthetic.
G.I. Joe War on Cobra is available to download on Google Play Store and Apple App Store.