Finally, the Pre-Season is about to end in Marvel Super War, and the real fun is just about to begin. NetEase Games and Marvel Entertainment has just announced that the 1st season of Marvel Super War will start from 16th January 2020. The new season is expected to brings lots of new features, including season pass and new heroes.
Other than all these, the most important thing is that it will make the game more competitive, and now players will be pushing rank in Marvel Super War as well.
Here is the list of all Ranks in Marvel Super War:
Supreme Legendary Master
Legendary Master
Invincible Hero
Unbeatable Diamond
Magnificent Platinum
Immortal Gold
Superior Silver
Fearless Bronze
Mighty Iron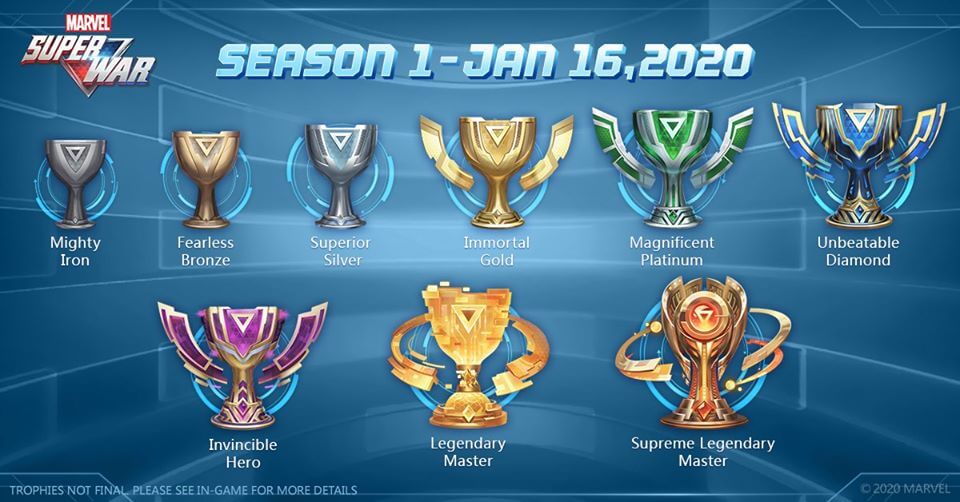 Also Read: Top 10 Mobile Games Released In 2019
All players will start from 'Mightly Iron' and then move towards 'Supreme Legendary Master' as they win matches and progress. Each rank will also have Sub-Ranks. For example, in Mighty Iron Ranks, there will be further sub ranks Mighty Iron 1, 2, and 3.