Hello, mobile gamers! It's Halloween time, and to make it even better, Polish game developer Vivid Games have launched an action game called zombie blast crew. So, buckle up and get ready to get those zombies.
The game opens up in a post-zombie apocalypse situation, where the zombies are walking down the city streets for almost 11 months, and only a few survivors are left. Now it's your responsibility to eliminate them all and get your city back. This top-down shooter game offers you many characters to choose from. Each character has special abilities and unique weapons to use. You have to follow an arrow pointing at your next objective. There are three challenges to complete in order to get three stars and complete the final objective.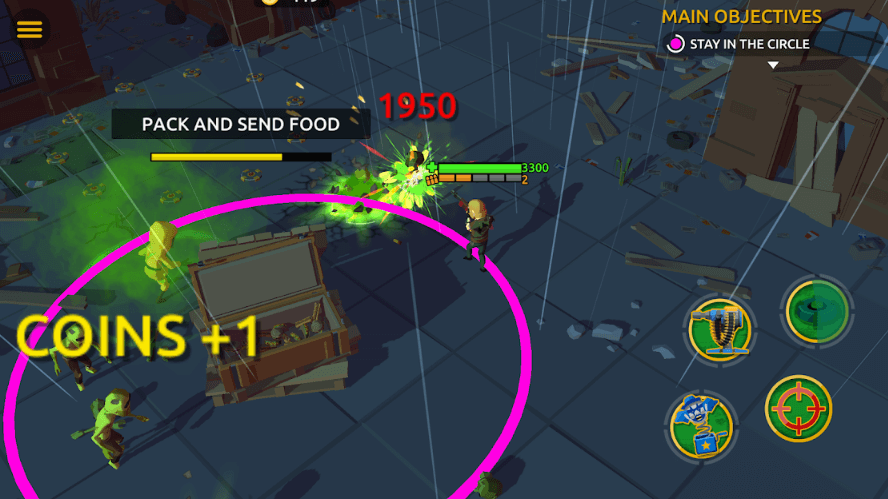 This is a single-player game, where you will be playing the campaign mode to experience the core gameplay. You have multiple missions to complete with a 3-star award system, and you also have an option to play online competitive modes. There are five characters to choose from, and each of them features a unique weapon. Many different types of enemies will be coming in way. Though, there is no Multiplayer mode, which is a bit disappointing.
The graphics are really good. The game feels smooth, and the controls are also well aligned. This is complemented with great sound effects and music themes.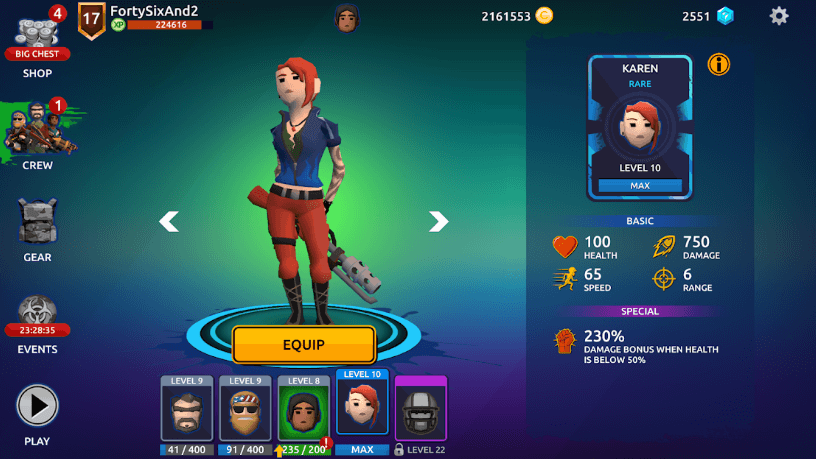 The core gameplay is very well designed, and after completing missions, you get good loots, and there are many upgrading options available for the player. You continuously earn different gears, level up your profile, and upgrade various weapons, items, and characters. This all keeps you hooked to the game, and you are tempted to play the next mission and find out what did you unlock. The are many events to participate in the game, which are quite fun to play.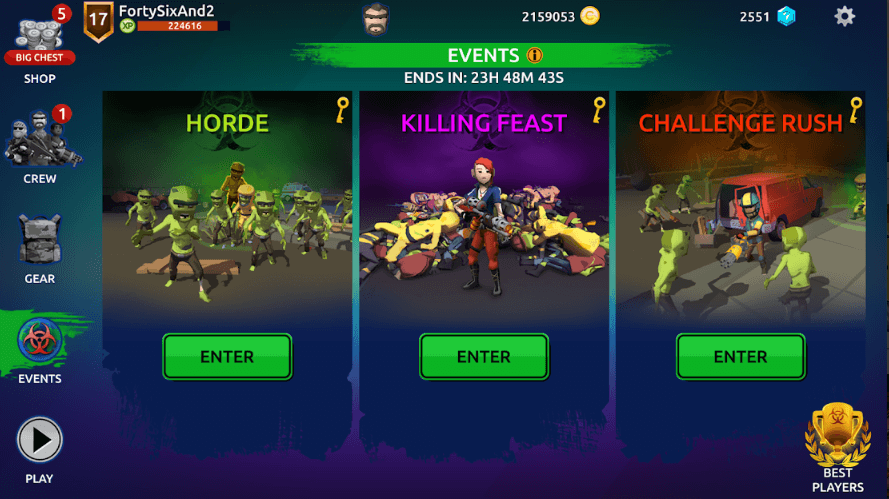 Rounding up, this is a very well-designed top-down shooter action game, which offers different characters and missions to complete, the gameplay is pretty fun, and the game keeps you hooked. Zombie Blast Crew is available to download on both Google Play Store and iOS App Store.