Hello Mobile Gamers, SIAMGAME has released the Open Beta Test (OBT) of its RPG 'Mabinogi-Fantasy Life' for Android devices. The servers have been officially launched on 12/4 December at 10:00 GMT+8. The test server will later be changed into Elite servers, and the character creating feature has now been closed temporarily. But the data will not be wiped out, and even the server will continue to operate.
About Mabinogi-Fantasy Life
This is an online mobile Role-Playing Game (RPG) unlimited possibilities. It is set in an anime version of the middle ages where you get to create a virtual life. You can do almost anything you can think of; earn cash, get a job, and also fight with enemies who cross your path.
The controls of the game are very simple; by using the joystick from the left side of the screen, you can move your character, and there are buttons on the right side to attack. There are over ten character classes to choose from, out of which you choose yours as you enter the fantasy world of Mabinogi.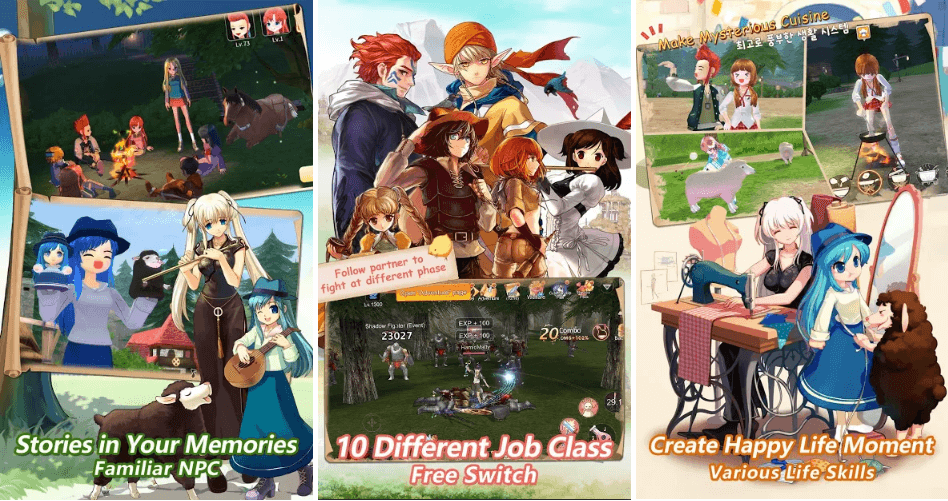 The Open Beta Test of Mabinogi-Fantasy Life is open for everyone, you just need to download and start enjoying without using any VPN. Mabinogi: Fantasy Life is available to download on Google Play Store. 
Stay tuned with Mobile Mode Gaming (MMG) for the latest Mobile Gaming News & Updates!