If you love playing games like Offworld Trading Company, Age of Empires, and Total Wars, then it means you're an avid fan of playing Real-Time Strategy (RTS) Games. IGG's latest release of Brave Conquest is one of those RTS games which promises to keep you intrigued with its distinctive features and attractive graphics. Today in this post we are going to give you a detailed Review of Brave Conquest Mobile Game, So let's Begin:
Brave Conquest centers around the combat where we have to plan each strike, select the correct soldiers, align them in the right way, and manage the battles. You get into the battles straight away when you play for the first time. Initially, there is half an hour of combat tutorial that will brief you about the essentials of troops and how they function, both for and against you. During every trail, your army faces the army of some other player.
The army consists of heroes and 5-6 squadrons. Your army will attack the opponents in a manner you arrange them. The arrangement is very important as you don't know whether the opponent is weak or strong. This is where your strategy and planning skills will be tested. After you've released your Army, you shift to the combat and see them do their tasks automatically. However, you can control them when the heroes are using the magical spell. The number of troops surviving after the battle depends on your strategy as mentioned above.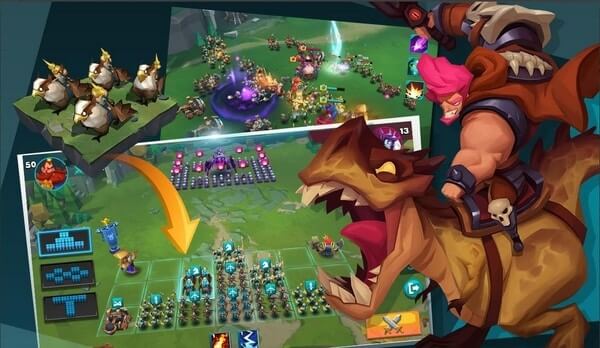 The way in which troops are designed and perform their task attracts the gamer. There are three types of troops in Brave Conquests namely Infantry, Cavalry, and Archers. Each of these troops has its strengths and weaknesses. Archers are superior to Infantry but only when they are guarded; else they are squashed instantly. As you march ahead after playing a greater number of matches, you get the superior quality of Infantry, Cavalry, and Archers. Not only that, you get to unlock three types of races: Sandstorm, Pirates, and Goblins. All the troops can be upgraded in the Troop Hall.
You can play this game free up to 30 levels only, and after that, you face the in-app purchases which are quite expensive. Also, the frequent advertisement pop-ups during the gameplay are very disturbing. This game is about 96 MB and runs well on all the operating systems above 4GB RAM and excess of 36 GB Internal Storage. However, if you're using a phone with 3 GB RAM or less, then the game might stick in between and not respond as per the expectation.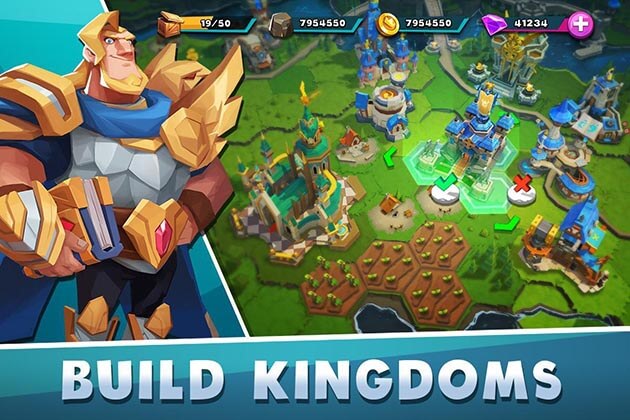 The most unique feature about this game is the language in which it comes. Not only in English, but it is also available in major languages such as Thai, Korean, Brazilian Portuguese, Spanish, Turkish, Italian, Vietnamese, and Indonesian. The flow and action movement truly describe how much passion creators have put into this game. The modeling of troops and the background are similar to that of Age of Empires but not like that of Total Wars. The free version of this game takes a lot of time to build the buildings and train the troops. 
Brave Conquest is Available to Download for both Android and iOS Users on Google Playstore and Apple Appstore respectively.
The Review
Brave Conquest
Brave Conquest is truly an amazing RTS game and we at MMG totally recommend it wholeheartedly! In some phones of lower grade, the game lags behind and takes time to load all the animations. The nature of the game forces you to make permutation and combination of different strategies to even win against a strong enemy.
PROS
Best RTS game to sharpen your strategy making skill.
Excellent graphics and quality playback sound.
Easy to Control.
CONS
Only free up to 30 levels.
In-app purchases are expensive.
Frequent ads during gameplay.
Review Breakdown
Gameplay

0

Performance

0

Graphics

0

Innovation

0

Popularity

0