Developed by DAERISOFT, 'Shut the Soul' is a shooting action RPG. DAERISOFT has put themselves out and made some groundbreaking games that are fun to play, but I feel this is not one of them.
The story starts very generically, where on a peaceful day, there is an alien invasion, and the monster army Devil Kinteo and his minions have come to absorb the souls of the people on Earth and destroy all life and lifeforms. In this critical moment, the protagonist is burdened with the duty to save all of humanity.
The game platform is divided into three levels, filled with monsters sitting there to beat. Players can collect three types of equipment: Guns, armor, and other accessories. There are three different types of stats: attack, defense, and speed.
Coming to the gameplay, it feels more like a stress buster more than a game. The levels are very monotonous and dragging. The opponents are either very simple or unbeatable. There is no middle ground, which adds up to an overall poor experience. There lacks visual character customization, which makes it hard in multiplayer modes.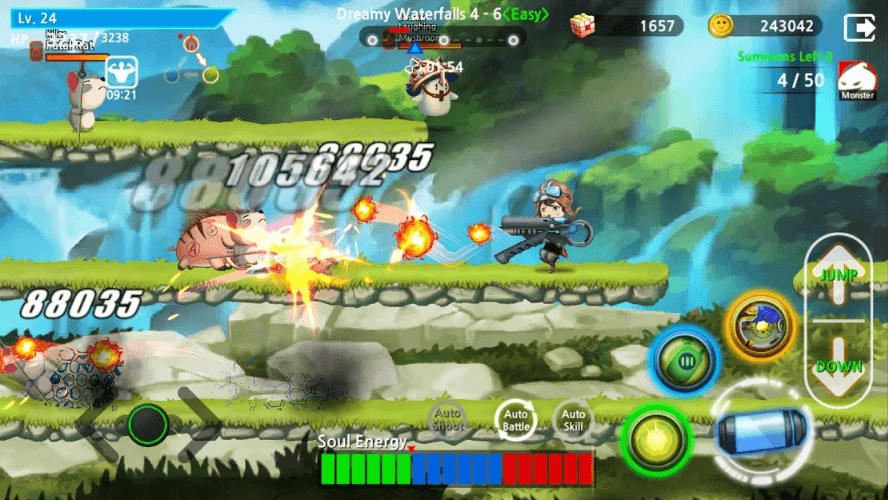 There is also a lot of ads based without which you feel you cannot continue and annoying. The game's map is filled with the same levels and gets annoying to a point where you don't want to continue. The detail in the background and the overall graphics are very cartoonish and poor. It is very unappealing and first glance and can take some time getting used to this.
The trailer suggests that it is an arcade platforming shooter, but the reality is far from it. It is just a simple shooter with different platforms, very unlike the trailer, and feels that they have created its audience.
Another annoying element of the game is the number of ads it shows. I understand that the creators need a way of income, but this is unlike anything. Each time you die, you see one or the other advertisement, and to remove this, you have to use actual currency, making it seem like a cash grab.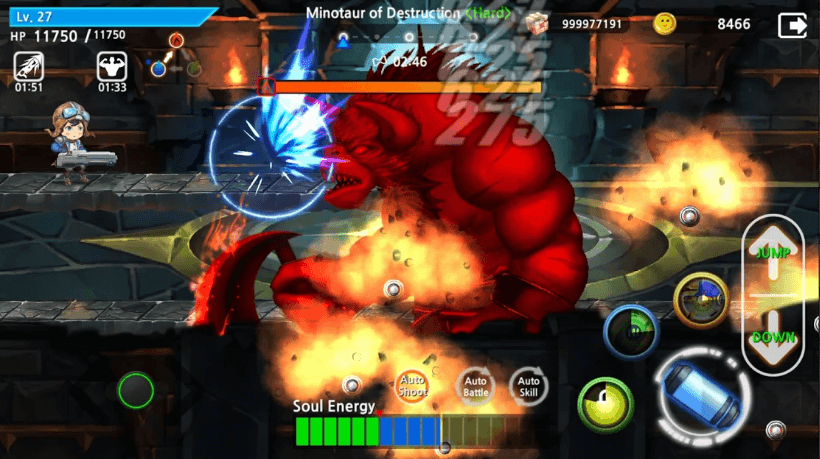 But as a stress buster, this game is fun, with calming music and soothing characters. If you are looking for such a game, where you don't need a lot of thought, and you want to pick up and start playing without bothering about anything, this game is for you. Shut the Soul: Shooting Action RPG is available to download on Google Play Store.